Depict Digital Frame For Art
You'll Soon Be Able to Change Your Wall Art to Match Your Mood – Really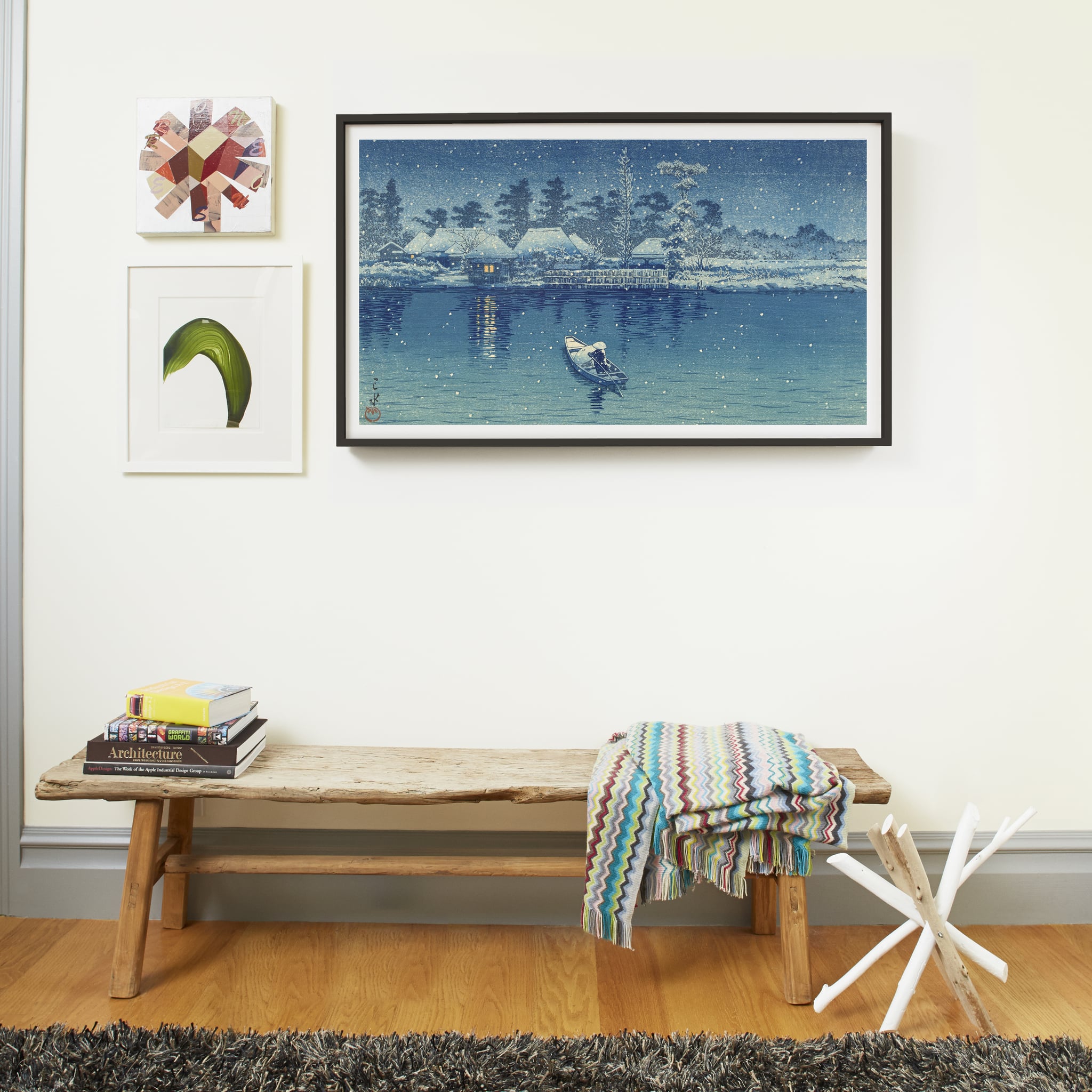 With how often millennials move and how long we're waiting to buy homes, wall art has become one of those things most of us are holding off on investing in. It just seems logical to wait until we've settled on a design color scheme or after we're no longer renting to ensure we pick art pieces that work for the long term. The only problem with this waiting strategy is that wall art is often that final design piece that adds warmth, personality, and polish to a space. And holding out for an ideal situation can mean waiting forever . . . unless you invest in the one piece of art that can adapt to your constantly shifting style and living situation: Depict Frame.
We've just discovered this new and versatile frame that displays museum-quality digital art in 4K. It's so high-resolution that you'll think you're looking at the real thing. Because it's digital, you can switch up the art image with a single tap on Depict's iPhone app. So if your new digs call for something more modern, you're having a theme party and want something to match, or you're just in a blue mood, you can access Depict's collection of thousands of pieces of artwork to pick the one that's perfect for right now. This frame even has a rotating wall mount to allow for easy orientation switches from vertical to horizontal. It completely eliminates the worry of outgrowing or tiring of a piece of art. Basically, it's brilliant.
The innovative idea is a natural evolution of contemporary media consumption, Chris Tung, Depict's director of customer acquisition, explained to POPSUGAR. "We live in a world where we have access to all of the world's music, movies, and books through apps and subscription services. We can instantly listen, watch, or read our favorites and discover new content that we never could have found through the old models. Unlike these other forms of cultural media, art has remained routed in a model that requires expensive ownership, inaccessibility, and a lack of flexibility to easily change your art to suit the moment." Chris adds, "We developed the Depict app to solve this problem — allowing people to browse, discover, and display great art with just a tap."
The 49-inch frame's $899 price tag may seem steep, but when you consider all you'll save by not wasting money on ill-suited art and all you'll gain from having access to so many pieces, it's a good value. Intrigued? You can preorder a Depict Frame now, with shipping expected in September 2017. Every order comes with a 30-day trial, so if you don't like it, you can return it for a full refund . . . but we're betting you're going to love it.