HGTV's Home Town Design Style
The 1 Major Design Difference Between Home Town and Every Other HGTV Show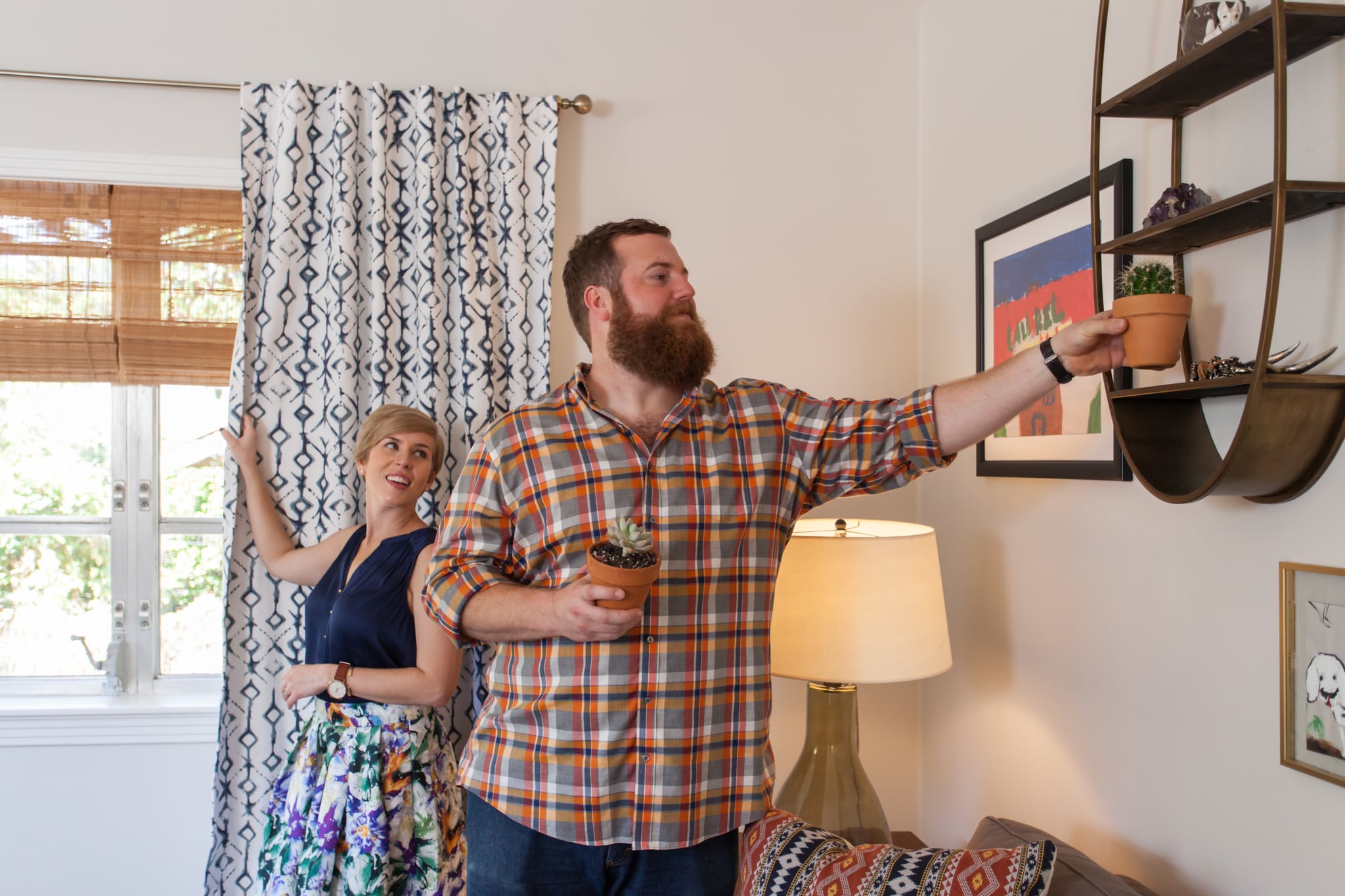 If you had to define the signature design motif of your favorite HGTV shows in a single word, it would probably be something like "shiplap" for Fixer Upper and "open concept" for Property Brothers. But Home Town, the network's latest home reno show, defies definition altogether. We had the chance to talk to its stars, husband and wife Ben and Erin Napier, and they told us the style of the homes they design has nothing to do with what they personally love. Their aesthetic is defined first and foremost by the homeowners.

"I don't want the style of these home to look me. I want the style to look like the people that are going to live in it and the stories of their life," Erin said. When pushed to clarify further, she explained, "My design style is very much about being collected instead of decorated." What does that look like in action? "I secretly find things that are special to these homeowners, that they wouldn't typically even think of as beautiful, maybe." She's created a gallery wall entirely out of antique rolling pins and worked a beloved mounted deer head into a bevy of antique mirrors purely because the objects were meaningful to the homeowner.

Ben revealed the couple's secret tool for discovering this personal information: a survey Erin gives clients, which isn't even seen on the show. "Erin wants to get to know them intimately so she can use those and put together a picture of what these people look like visually and use that to design their home." The survey doesn't ask expected questions like what their favorite paint color is — a beautiful paint color is a beautiful paint color, they say — but rather delves into homeowners' idiosyncrasies and life details, such as their most beloved book and favorite childhood experience.

While Erin is thinking of ways to translate this knowledge visually, Ben is bringing it to life physically with his handcrafted furniture — he created 22 custom woodwork pieces while simultaneously working on the demos. "Our specialty is that we know how to recognize a story. Story is what matters most to us. If we can recognize and find a way to translate that into something visual and beautiful, then we've done our job well."

Consider us hooked! The show premieres on HGTV Tuesday, March 21.