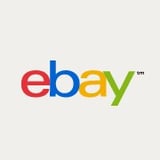 Decorating for Halloween is a fun way to show your love of the season. That's why we partnered with eBay for this post.
The thing about Halloween is it's a bit addictive. Even if you aren't crazy about the holiday, it's hard not to add a touch of spooky to your home. If you're crafty, you can DIY decorations, or if you aren't into using a hot glue gun, quickly purchase unique items for putting on display. Mix them with your favorite outdoor decor for a welcoming look that invites everyone in.
Adorn your door: Break out of tradition and adorn your door with Halloween vinyl wall stickers that make for a spooky entrance. If you aren't feeling like answering the door for every little urchin, make sure to leave a bowl of candy outside the door — but just the good stuff!
Use spiders! One of the quickest and easiest ways to decorate for Halloween is with fake spiderwebbing that you can stretch over stairs and railings. Adorn with a few plastic spiders, and you have instant creepy.
Get Halloween lights: Lighting always sets the mood, so using string lights is a cute decorative touch. Wrap them around railings, run them along stairs, or drape them in your entryway.
Add a creepy element: Nothing says scary like a gnarled, angry tree. Pick one up and add to your entryway, which adds another element to your outdoor arrangement. You can also adorn with fake spiderwebbing and a few lonesome creepy crawlers.
Float some ghosts: Halloween wouldn't be complete without ghosts. And you can easily add a few to your front yard that look like they're floating around, waiting for friends to come over.
Hang a skeleton: If you're looking for straight-up Halloween decor, hanging a skeleton on your door or in the entryway is sure to get guests' attention. Surround with a Fall leaf garland, and you're ready for guests.
Add some ravens: A few lifelike ravens lingering around the door is also a dark omen of Halloween festivities. Tuck around pumpkins or the leaves gathered in your entryway, and you have Halloween decor that's simple yet elegant.
More From eBay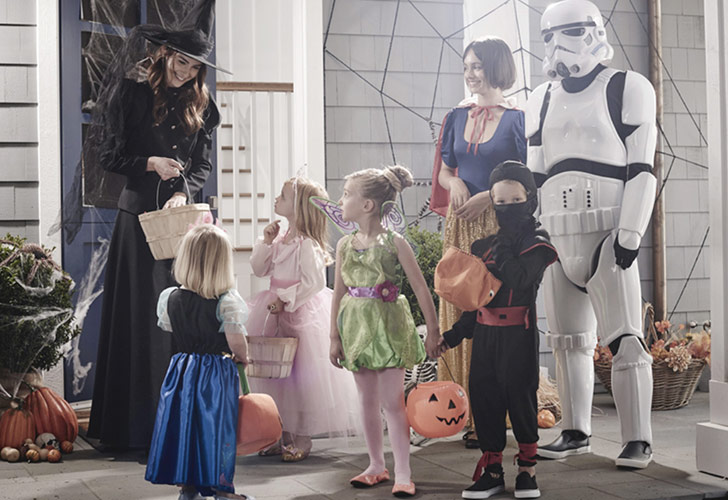 eBay is the ultimate place to shop for Halloween decor and costumes, whether you're looking for ready-to-go costumes or creating your own authentic, unique outfit. Shop now for up to 50% off spooky outdoor finds, 9/21-10/30.