How to Downsize Your Home
A Real Estate Pro Shares Her Tips For Downsizing in Style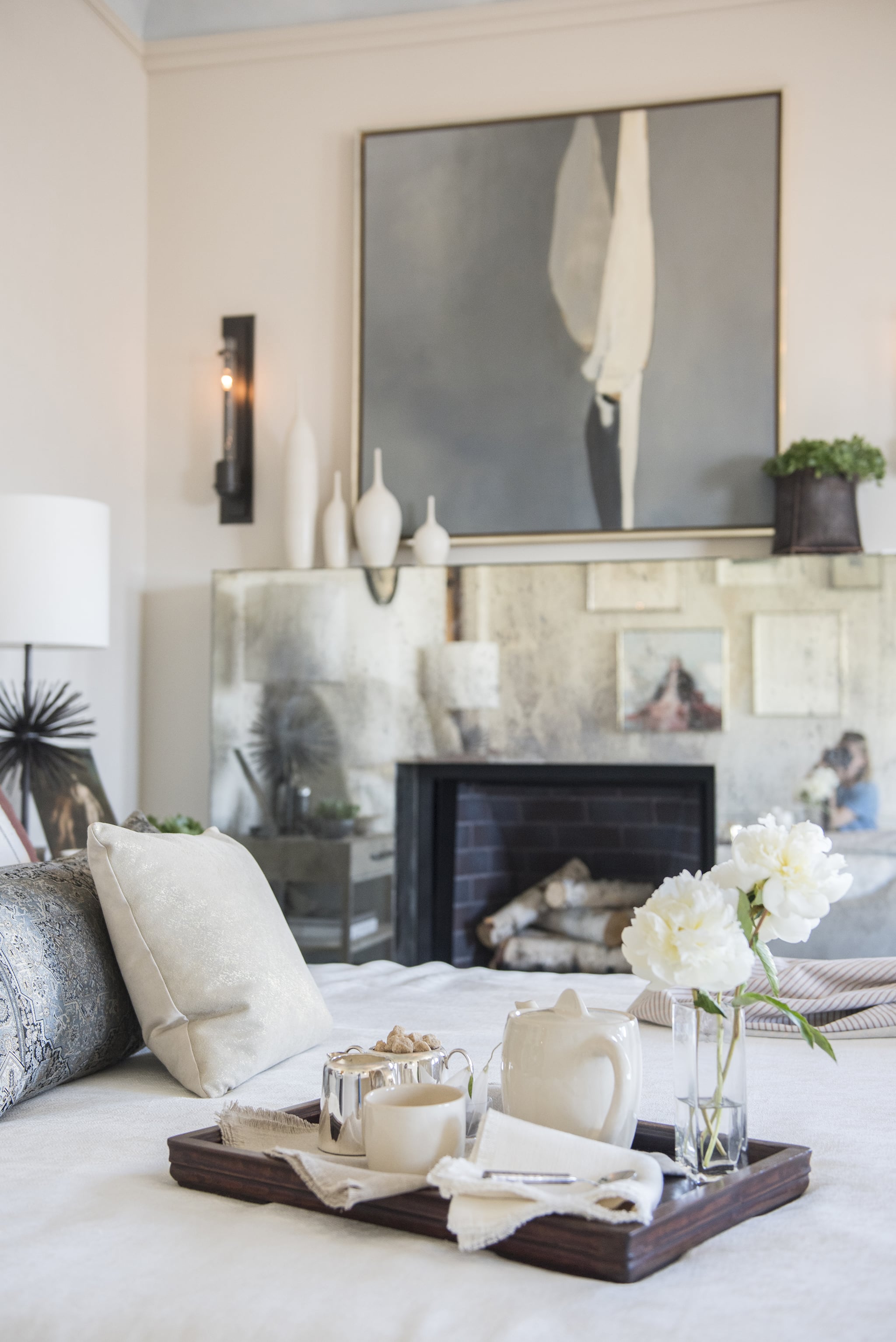 Whether you're moving out of your parents' house and into your first adult studio apartment or just downsizing to more modest digs, the move to a smaller space can present certain design challenges. Luckily, New York City real estate agent Kemba Buchanan of Triplemint has some insider tips to help you set up your house like a pro. Check out Kemba's tips for downsizing ahead.
Art
When you downsize to a small space, your instinct is probably to store large statement pieces of art and instead opting to hang lots of small pieces, but Kemba said this is a no-no. She advised adding large art pieces to walls instead. "It can help make your space feel more open and less cluttered."
Color
"Adding color to your walls can create any mood or ambiance you're looking for," and Kemba said, adding you can add a pop of color without having to turn to that old standby paint. "Wallpaper has been making headway." In a small abode, she suggested you start with a single accent wall. "I always go for the wall your headboard is up against and recommend wallpaper with some texture, cool patterns, etc."
Furniture
When it comes to furniture, don't be shy about tossing clunky, big pieces. Kemba said you should instead invest in multifunctional pieces, like storage beds, for example. "I love these. They are great in that they have either drawers or cubbies underneath, which allows you to get rid of bulky dressers and wardrobes." She said this seemingly creates spaces and keeps the floor clear, which makes the room feel instantly less cluttered.
Photos
Just because you've downsized your space doesn't mean you need to downsize your family photos. But instead of hanging your picture frames all over the walls, which Kemba said creates unsightly holes everywhere, she recommended layering frames on narrow bookcases or floating shelves. "This can make for a cleaner and sleeker look."
Layout
A common mistake many downsizers make is to push their furniture against the wall, thinking it will make the space seem bigger. "Little do many know, if we pull our furniture away from the walls about an inch, it can make the room feel bigger," Kemba explained. And if you have high ceilings, Kemba encouraged taking advantage of the vertical space by placing items on tall shelves instead of on the floor. In the kitchen, where there's likely to be little cabinet or counter storage, she said you can maximize the layout by utilizing wall space. "Add a shelf above the door for pans, pots, or plants," she advised. "Above the door is one of those forgotten areas that no one really seems to take advantage of."
Plants
Kemba said an easy way to keep a small space fresh (and improve the air quality) is to add greenery. "Throw a few plants in any room, and they'll bring out your color scheme." She recommended easy-to-care-for options that do well indoors like the rubber plant, money tree, or fishtail palm.
Organization
If you thought being organized was important in a large home, then you'll realize it's crucial in a small home. Kemba said you should load up on storage options like baskets and plastic containers of all sizes and shapes so that everything from spare screws to hairbrushes have their own designated space. Her favorite places to shop for these organization items are refreshingly affordable: Ikea, The Container Store, Michaels, and — her absolute favorite — HomeGoods.
Image Source: POPSUGAR Photography / Julia Sperling