How to Keep Deer Out of Your Yard
7 Ingenious – and Humane – Ways to Keep Deer Out of Your Yard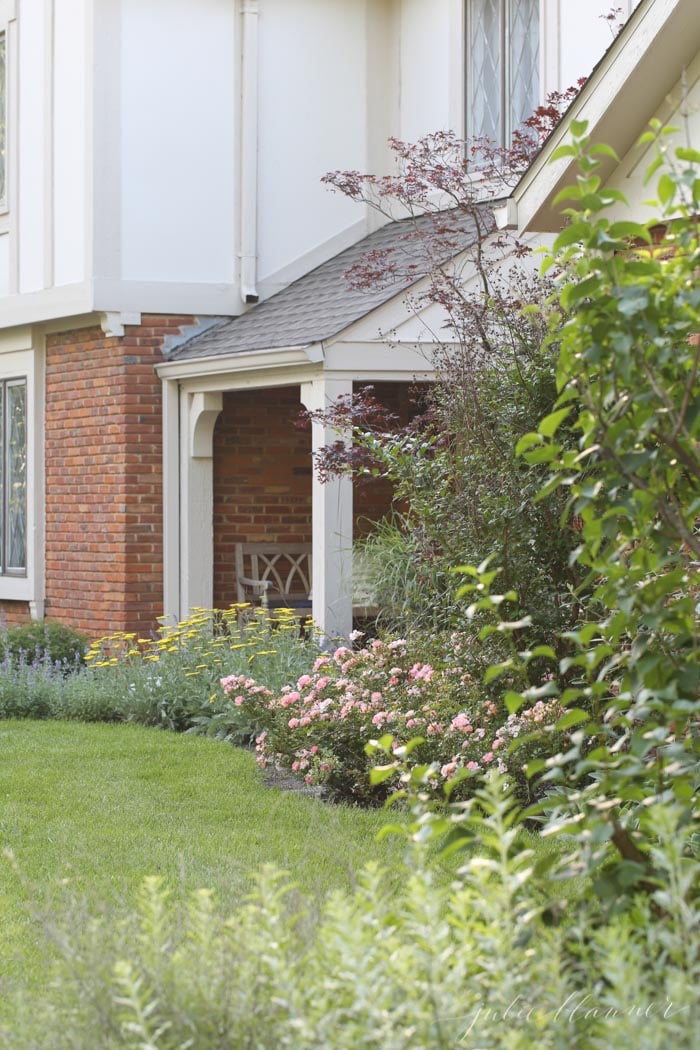 For the uninitiated, the thought of deer prancing about the garden sounds like something out of a fairy tale. But anyone who has experienced deer as pests in their gardens and backyards know that they can cause some major damage to your carefully crafted space. Luckily, there are a couple of things you can do to keep deer out of your garden and send them looking for sources of food elsewhere.

Plant Deer-Resistant Plants
One of the best ways to stop deer from entering your garden from the outset is to fill it with plants they don't like, and this should also be the first step you take. Deer are known to dislike lavender, as the scent makes them vulnerable to predators. Other plants like garlic, marigolds, lamb's ear, poppies, sage, and peonies will make deer stay away, either because of their unpleasant scent or because of their toxic qualities.
Sprinkle Soap
Deer hate soap, and it makes a great deterrent when you sprinkle it around the base of new plants to protect them from nibbling. You can break soap up until little pieces or shavings and sprinkle them around any plants you want to protect, or even make a spray using dish soap. The soap shavings can last up to a month depending on the amount of rain your garden gets.
Use Rotten Eggs
If more pleasant aroma-based deterrents just aren't cutting it, it might be time to pull out the big guns. You can make your own spray using raw eggs (rotten eggs work best) and water and spraying it around your garden and on the plants the deer like the best. Deer can't stand the smell — even as much as humans — so they'll soon move on to greener pastures. Sprays should be reapplied after rainfall, as they'll be washed away.
Build a Deer-Proof Fence
If you don't want deer to dictate the kind of plants you can grow and want a bit more freedom, consider installing a deer-proof fence. It should be at least five feet high and can be made of wood posts and fishing line. The fishing line will be practically invisible to their eyes, so they won't try to jump over the fence into your garden.
Install Motion-Activated Sprinklers
Keep deer out of your yard and your flowers watered regularly with motion-activated sprinklers! Certain sprinkler systems use infrared technology to detect movement, and it's a harmless solution that will scare the deer away whether you're home or not. Some varieties also emit a sound as an added deer repellent.
Get a Dog
We don't recommend getting a dog if you're not ready for one, but dogs are excellent deer deterrents. They're not only good at chasing the deer from your property if they get in, but even the scent of a dog will prevent deer from coming onto your property. If you don't want the full commitment of a new best friend, you can buy products that work by mimicking the scent of dogs, which will keep the deer away just as well.