Ikea's Smart Lighting Voice Control
Surprise! Ikea's Smart Lights Will Now Be Voice Controlled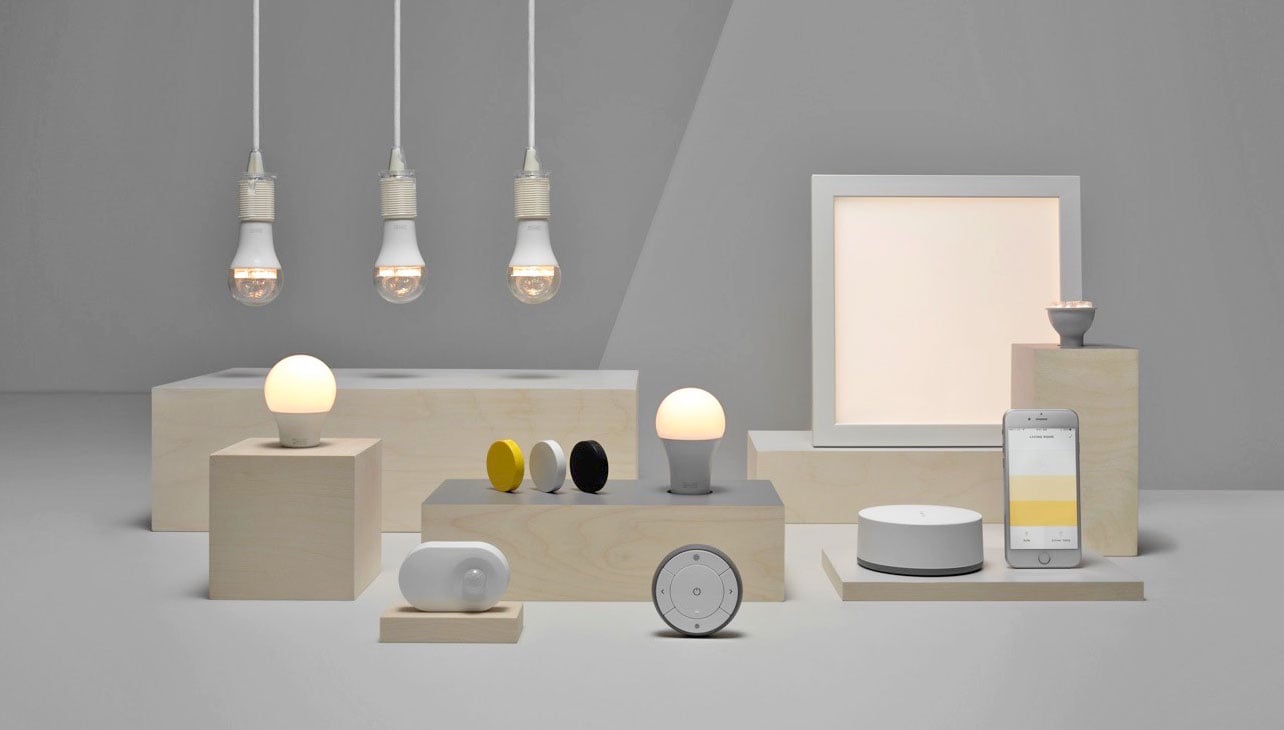 If you were searching for affordable smart lights that you can control with your own voice, Ikea has you covered. The Swedish retailer recently announced a major upgrade to its inexpensive HomeSmart products. The smart devices, including Ikea's TRÅDFRI lighting ($30), will be compatible with Amazon's Alexa, Apple's Siri, and Google Assistant starting this Summer. So get ready to say goodbye to your remote controls, and say hello to controlling your home lighting with a simple voice command.
"With IKEA Home Smart we challenge everything that is complicated and expensive with the connected home. Making our products work with others on the market takes us one step closer to meet people's needs, making it easier to interact with your smart home products," Björn Block, IKEA Home Smart's business leader, said in a statement.
Ikea's TRÅDFRI lighting already gives users complete control of dimming and adjusting the color temperature of their homes, so the latest voice feature is a welcome addition to an already user friendly smart lighting system.