Source: POPSUGAR Photography / Sarah Lipoff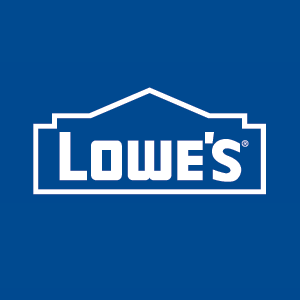 A kitchen redo doesn't always have to be permanent or bust your budget. That's why we partnered with Lowe's for this post.
I truly feel the kitchen is the heart of the home, which means it should always look welcoming — and spotless. If you're dealing with a tired, worn-down rental, you sadly don't have the ability to give your space a complete gut job. But you can make it look so much better thanks to peel-and-stick tiles. They're so easy to work with and are removable when it's time to move on. I gave my kitchen a refresh in just about two hours.
What You'll Need:
Pencil
Ruler
Scissors
Soft cloth
Directions:
Start out by really giving the area a big clean, especially the walls you're going to be covering. Use a degreasing cleaner and a soft sponge to pick up all lingering dirt and oils, which gives the tiles a clean spot to stick. And it also removes any potential bumps from walls.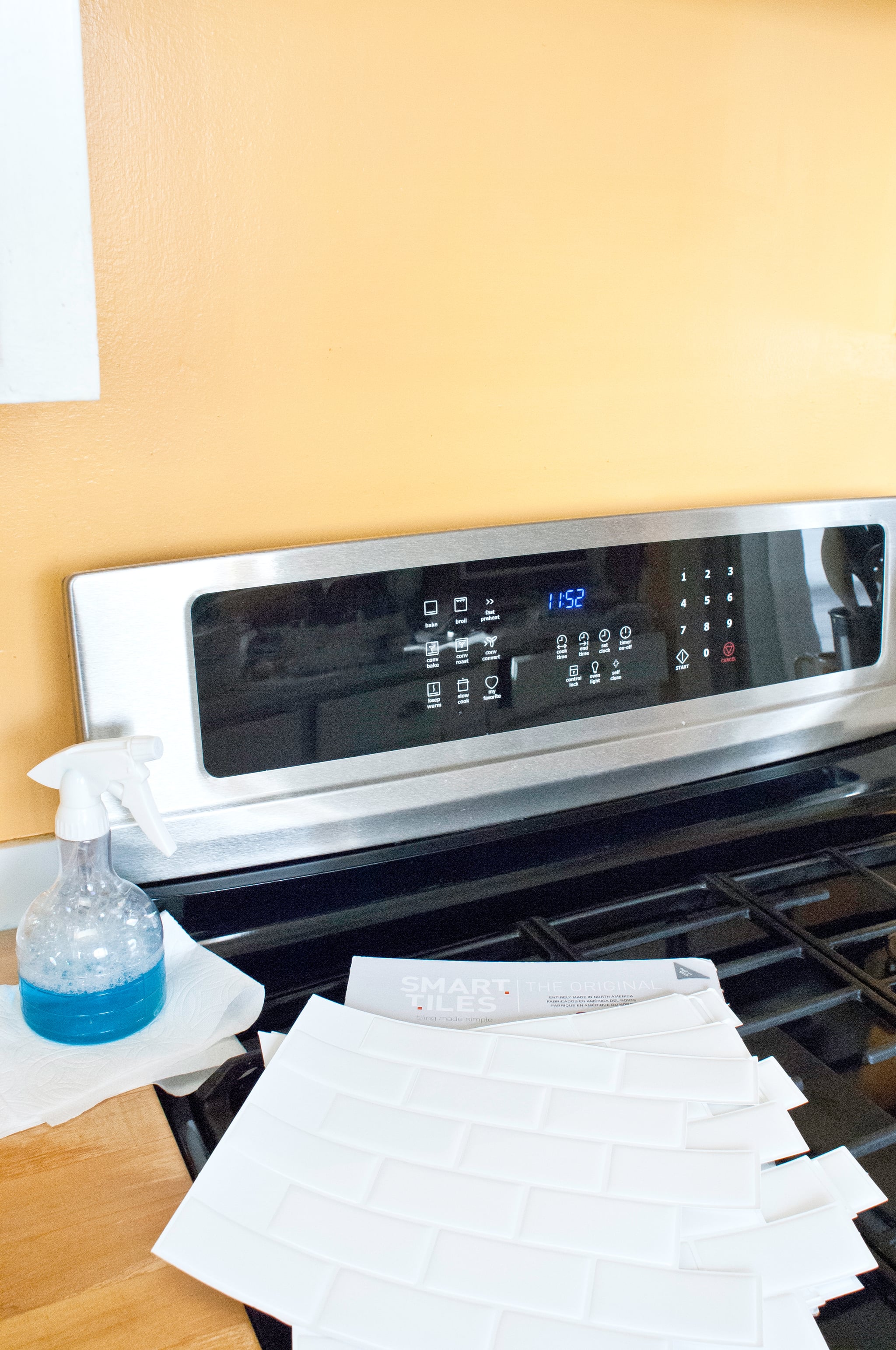 Start by removing the backing from one of the tiles, trying to avoid touching the sticky side as much as possible, then position at the top center of the area you are planning on tiling. Press firmly around the edges and then the center of the tile, securing to the wall. Then continue adding tiles to fill the area.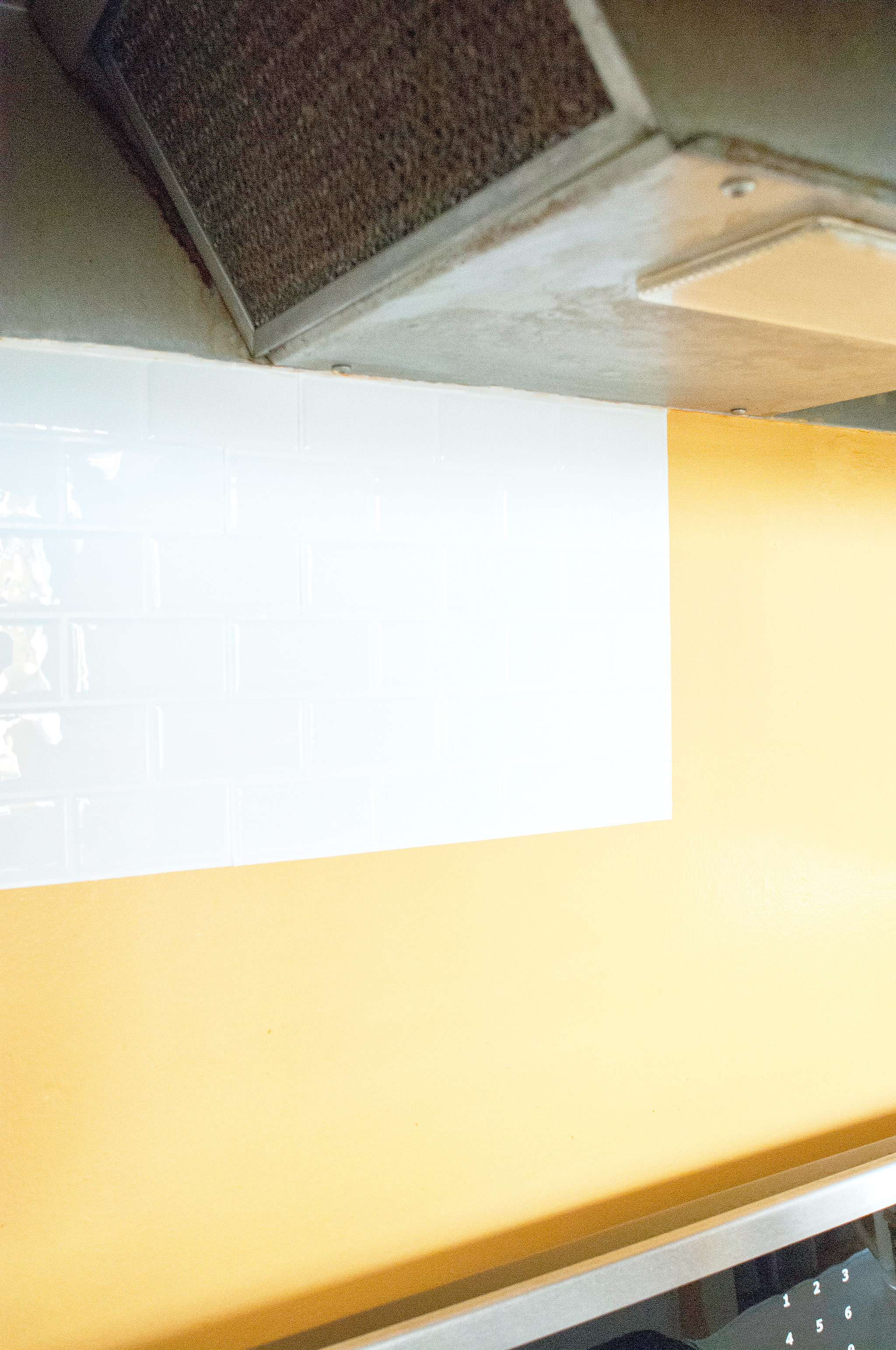 When you get to a corner, carefully measure the remaining wall and then measure and mark a new tile to fit the space. Cut with sharp scissors, remove the backing, and then press into place.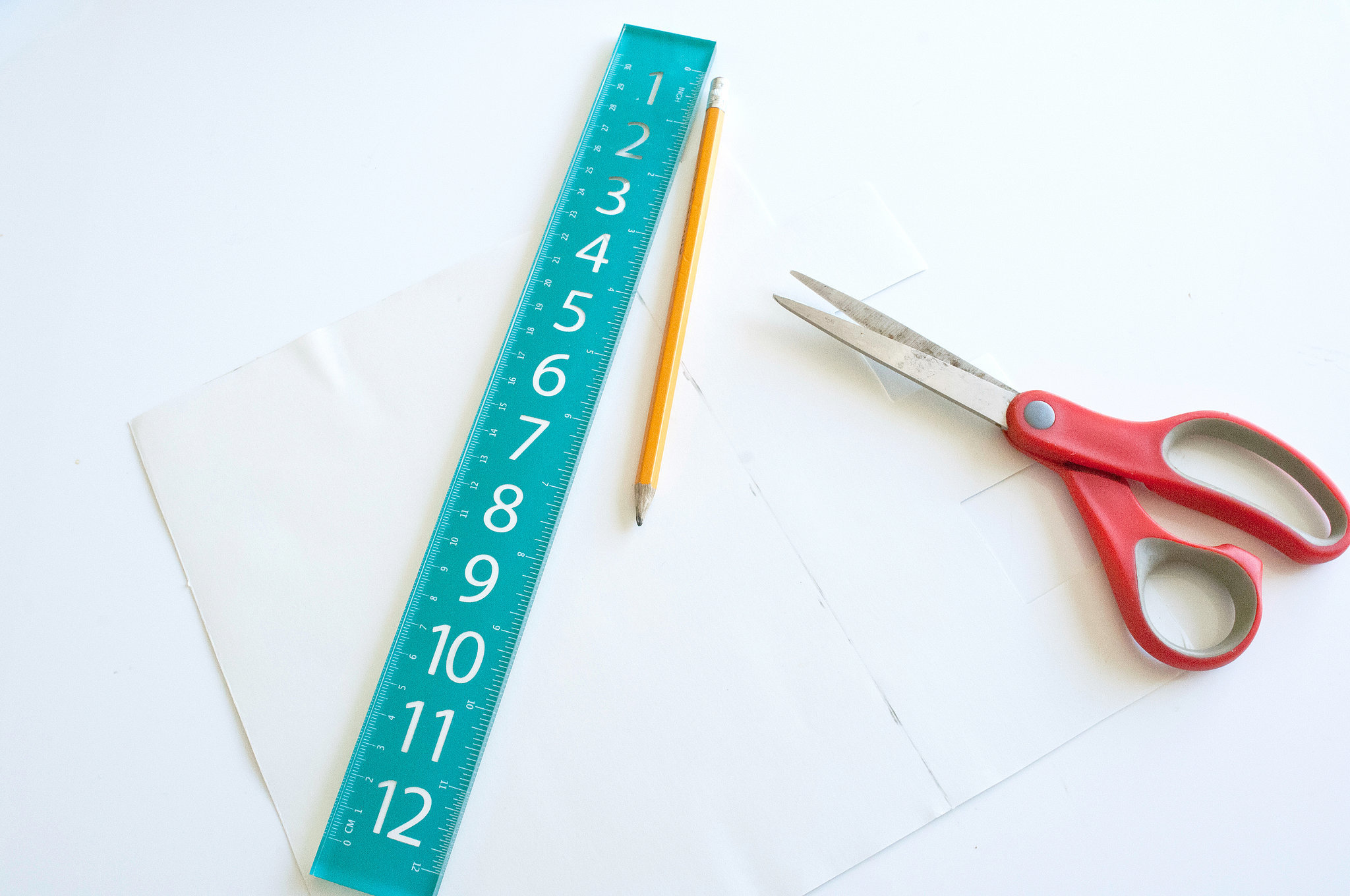 Keep tiling until the area is finished, then use a soft cloth to work around all the seams of the tiles, ensuring everything is nice and snug. Your project is finished!
When it's time to move, you can easily remove the tiles using a standard hair dryer. Start at the corner of a sheet and heat for eight to 15 seconds, working in a circular motion. Avoid staying in one spot, which might melt the tiles. Carefully begin peeling away the panel while continuing to heat the area. It's that easy!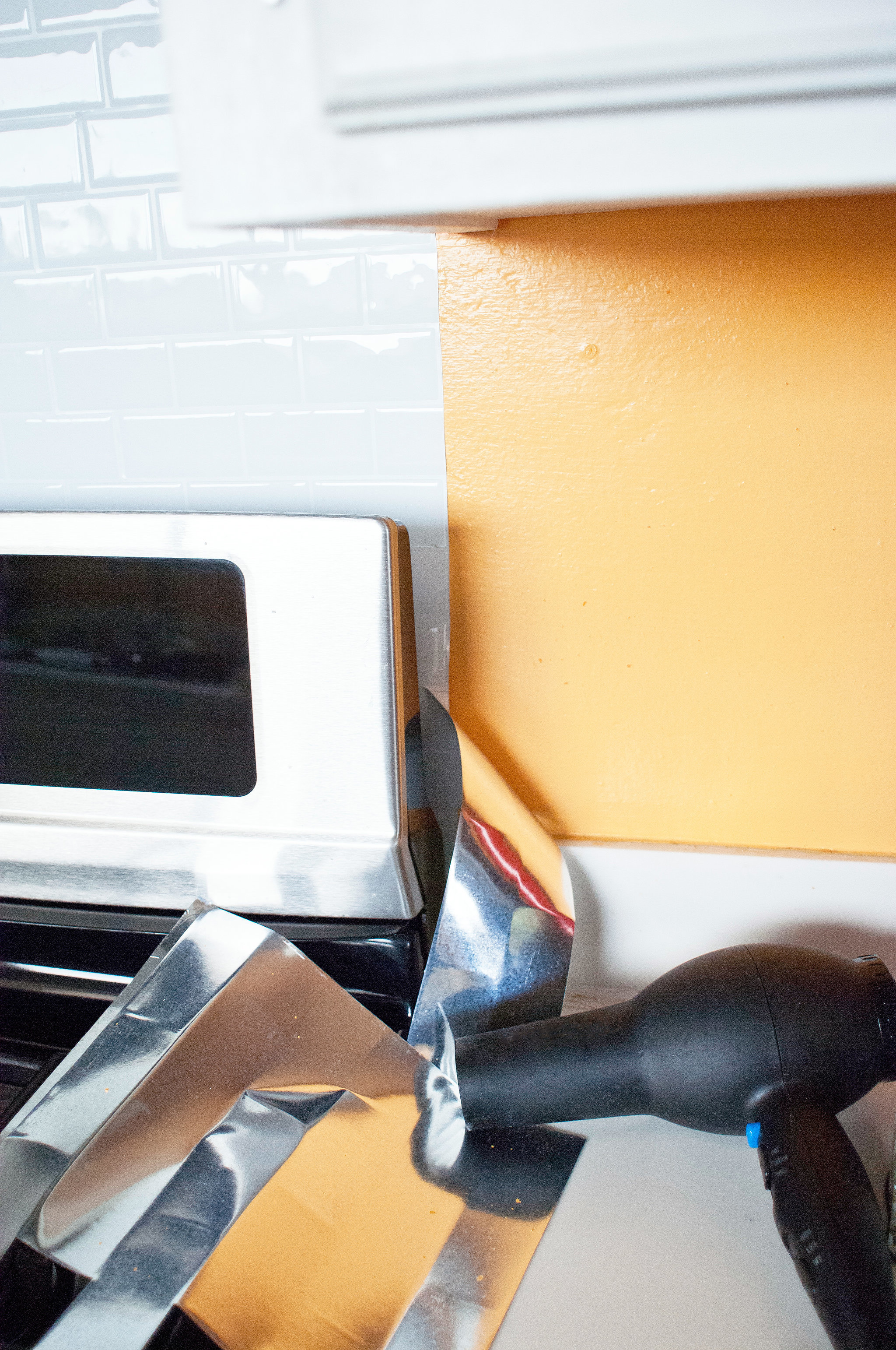 Here's the before: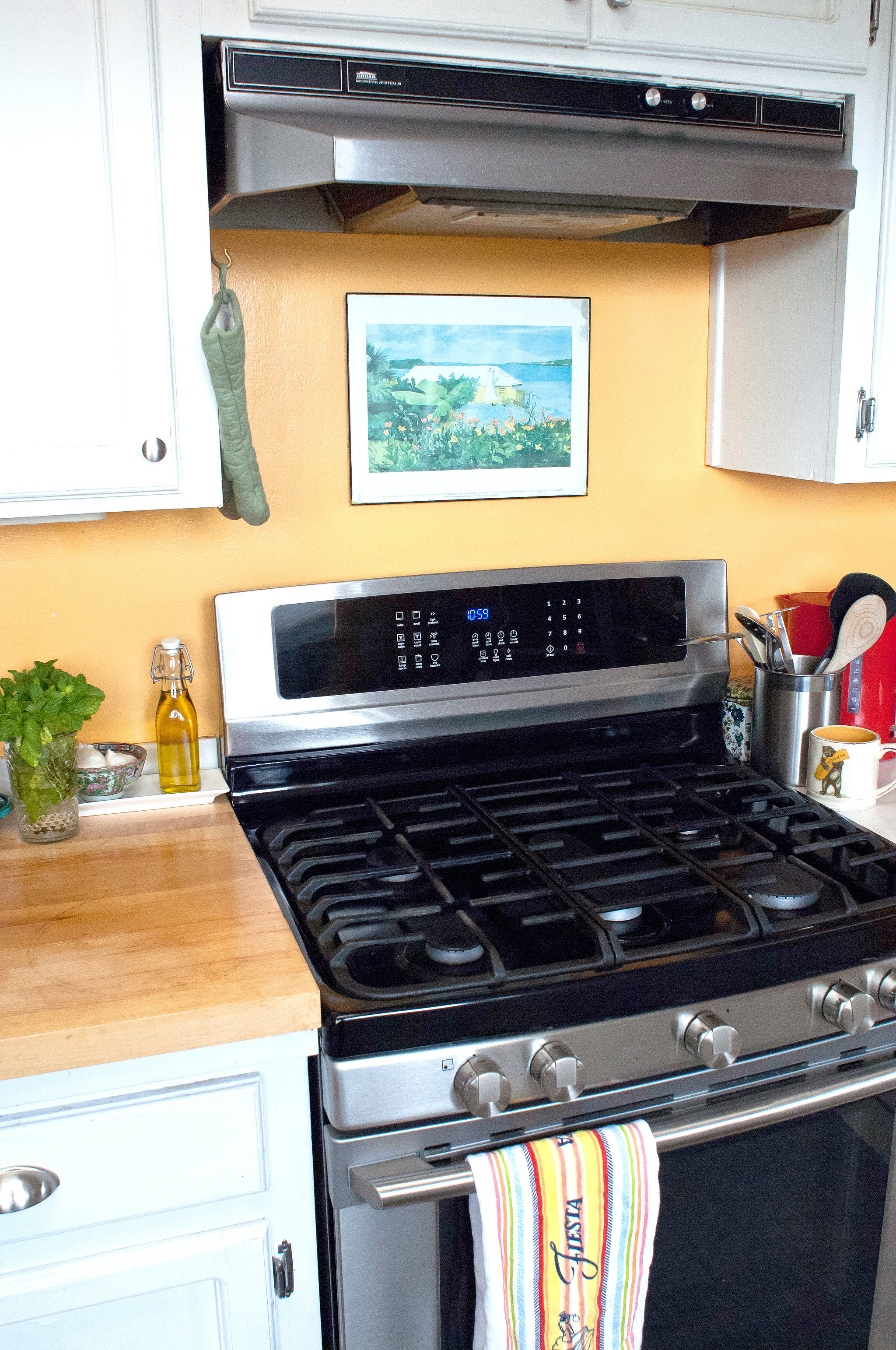 And after: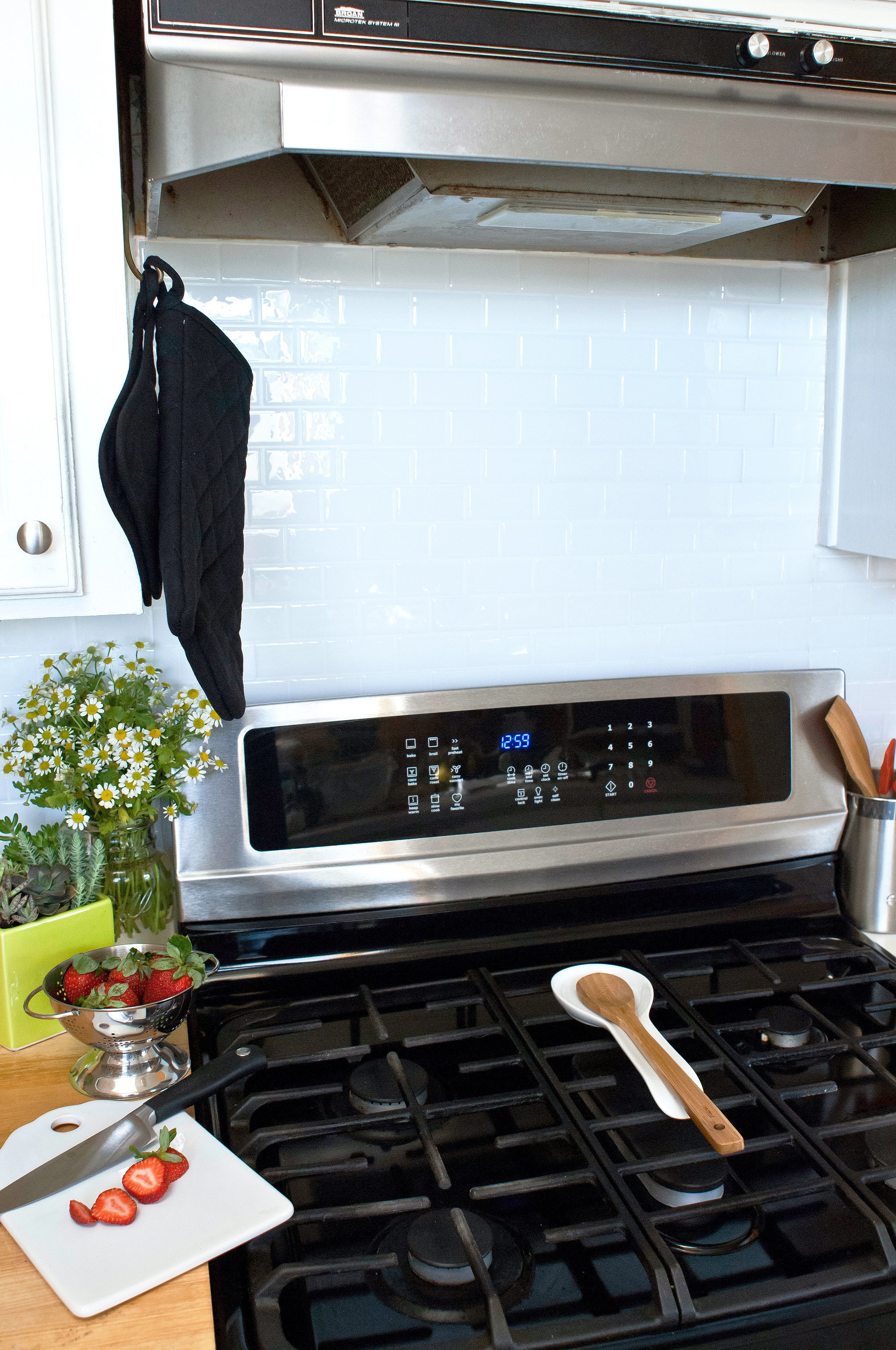 Image Source: POPSUGAR Photography / Sarah Lipoff