Source: POPSUGAR Photography / Stephanie Nguyen

As much as I love shopping at the popular, big-name home goods stores to furnish my apartment, there's something to be said about discovering those hidden gems nobody else has. They add a touch of personality and layer in a unique flair to my space that I can't achieve with a trip to a cheap mass chain. For items like these, I turn to estate sales. Sure, they carry a wide range of antiques, but they also have quite a bit of modern, on-trend, and affordable pieces that align perfectly with my sleek and minimal aesthetic.
From coffee-table accents to bedroom staples, I've scored several fresh finds at unbelievable prices over the years — ones that always seem to bring in the compliments and elicit questions from my houseguests. With a little online perusing of your own, you can easily add similar pieces to your own home; most of them are only lightly used and listed at a fraction of the price you would find elsewhere. Below are my top five items to look for: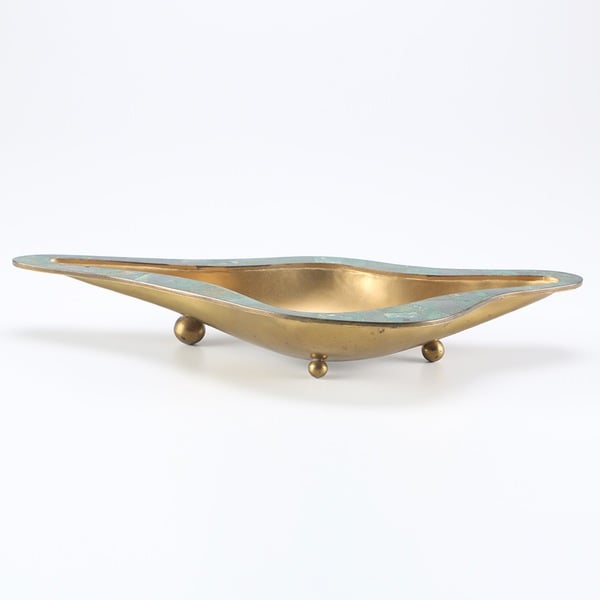 1. Brass fruit bowl
Gold accessories are a surefire way to add a luxe touch to your space. I love using a sleek brass bowl to stack seasonal fruits in the center of the dining table, display atop a stack of books on a beautifully styled bookshelf, or corral a growing matchbook collection on the coffee table. New designer bowls can go for upward of $100, but you can find plenty of similar options for around $20.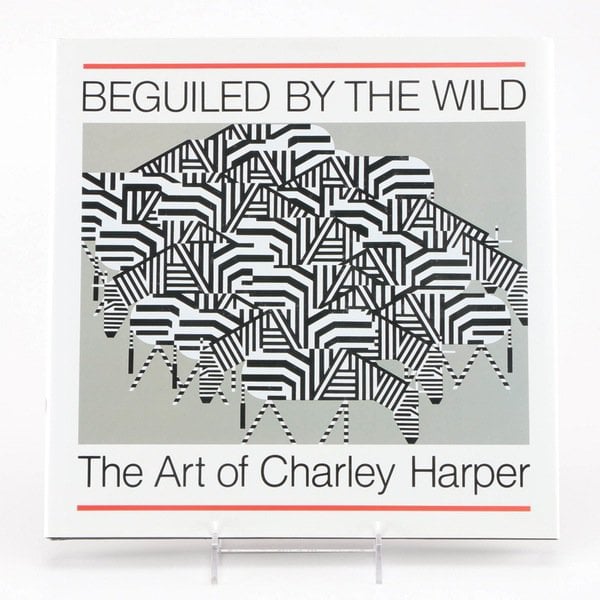 2. Coffee-table book
Show off your interests and personality through a collection of carefully curated coffee-table books. Through the years, I've found a wide variety of interesting titles, from one on midcentury architecture to one on vintage Vogue covers. While book prices can vary based on their edition and condition, I find that it's rare for most gently used versions to surpass $30.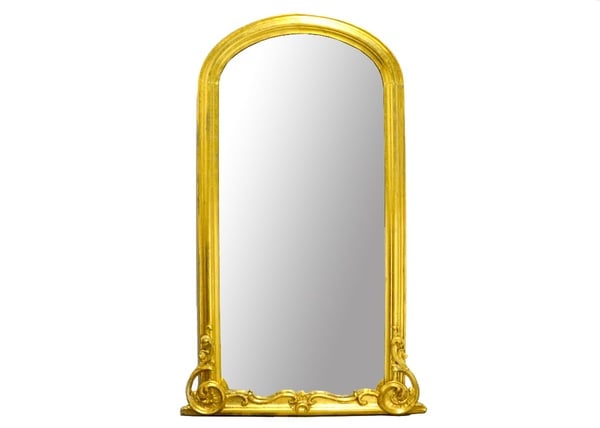 3. Gold-framed mirror
Whether it's in the entryway or in the bedroom, an ornate gold-toned mirror makes a subtle statement. I like dressing up my vanity with a little metallic sheen, especially when it's juxtaposed with more streamlined black and white pieces. You can easily score a decent-sized mirror for yourself for under $60.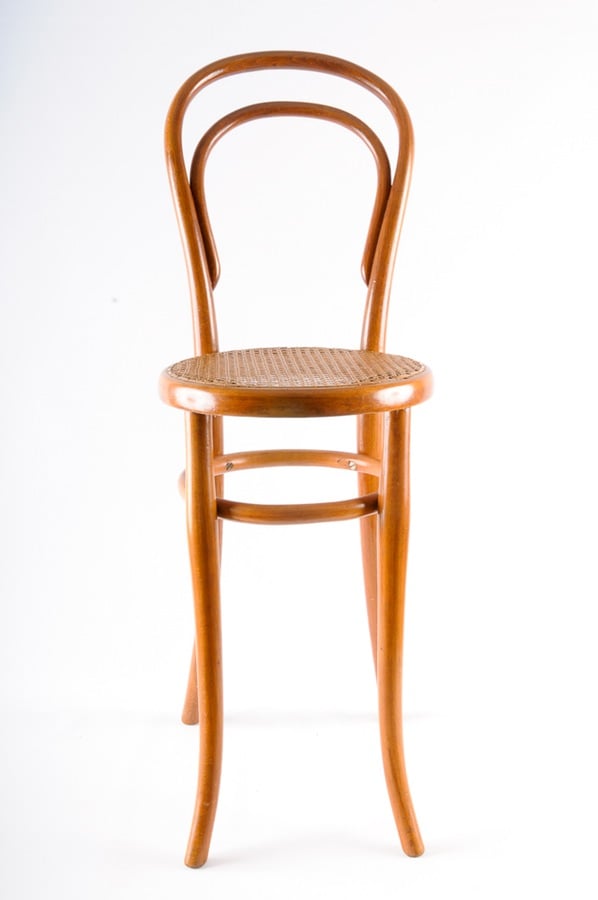 4. Wooden bistro chair
A standalone bistro chair, like a midcentury bentwood design, placed against a wall is a great way to add visual interest and asymmetry to a space. Try using it as a nightstand on one side of the bed, to stack books and a vase of flowers in the living room, or, my favorite, to display a great handbag or a favorite pair of heels by the door. With a bit of patience, you can snag one for as little as $30 compared to the new designer ones that cost hundreds.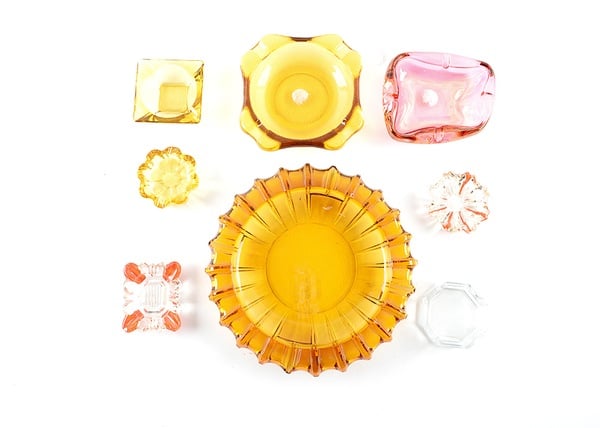 5. Delicate glassware
From small dishes to beautiful Champagne flutes, glassware is always a timeless and sophisticated addition to your home — and one that you can make for just a few dollars apiece. I love scattering the dishes throughout the house to hold things like jewelry, keys, coins, and bobby pins, while my collection of vintage coupes add a fresh contrast to my modern bar cart. The more mismatched, the better!
More From Everything But The House
EVERYTHING BUT THE HOUSE brings the thrill of estate sale shopping online. We transform estate sales into sophisticated online auction experiences and maximize sales potential by reaching bidders and buyers worldwide.
Find out more about how EBTH works, then sign up and shop to receive $20 off your first purchase with code NEWEMAIL20!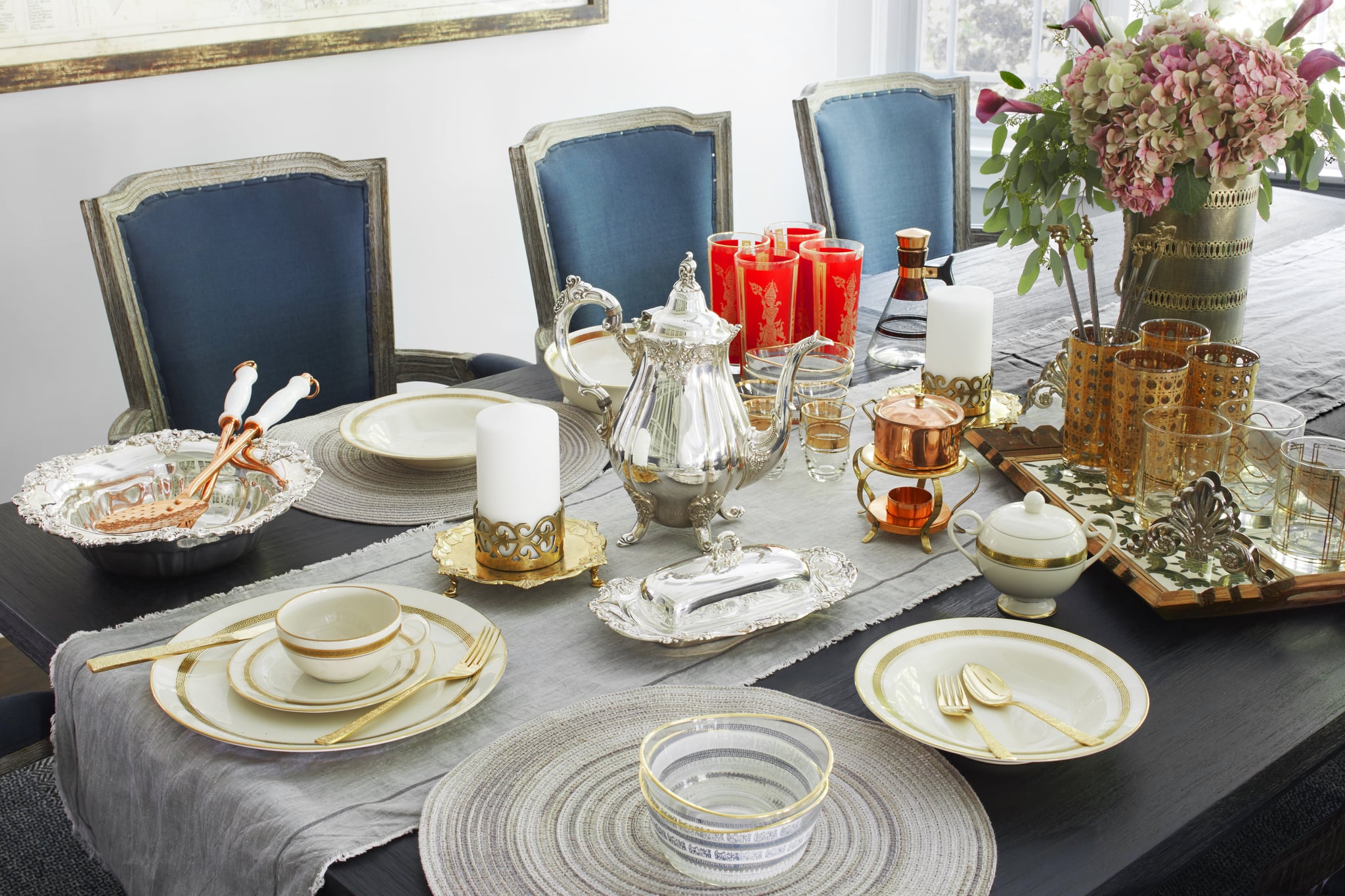 Image Source: Everything But The House
Offer only eligible for new user accounts. Coupon code may only be redeemed one (1) time. If you purchase an item for less than promo code amount, the balance remaining is forfeited. Not transferable or redeemable for cash or credit. This coupon code cannot be applied to shipping or tax charges. This offer cannot be applied to previously placed orders. To apply a coupon code, you must enter it at checkout. EBTH reserves the right to modify or cancel the offer at any time. Expiration date is 12/31/17.