Pottery Barn Small Space Collection
Pottery Barn Finally Launched the Small-Space Collection We've Been Waiting For
With many Americans living in apartments and the size of the average home shrinking, it's safe to say that the small-space living trend isn't going away. Luckily for those tight on space, beloved home retailer Pottery Barn has decided to jump on the trend. This Spring they expanded their offerings to include products tailored to the needs and challenges of small-space living. The new offerings were met with such success that Pottery Barn has just announced plans to extend the collection, offering even more small-space living pieces and selling them at a larger selection of stores.
"The collection will debut new styles that are designed and engineered to be size-conscious and multi-functional, offering solutions for smaller living spaces. Each piece is constructed with the same high-quality artisanal design Pottery Barn is known for to appeal to a range of lifestyles at an accessible price," Pottery Barn stated in a press release.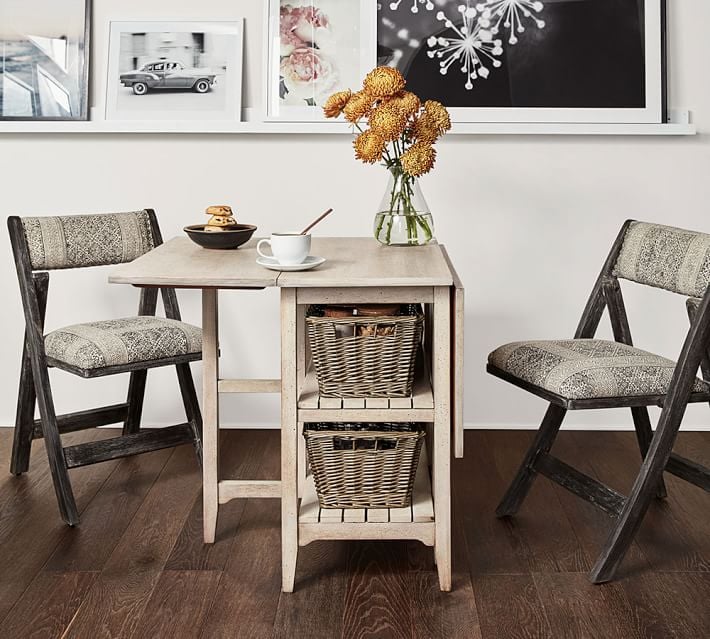 Some standout pieces include the Alice Gateleg Table ($399) that features extendable leafs to accommodate more or less diners and has built-in shelving for additional storage. The new upholstered SoMa Sofa Collection ($699-1,759) is scaled down to better fit small spaces and is equipped with hidden storage or a sleeper bed beneath the cushions. More flex-use items include the Rainier Galvanized Cart ($99), which provides mobile, multi-use storage, and in lieu of a big closet there's a space-saving modular clothing rack with floor mirror ($159).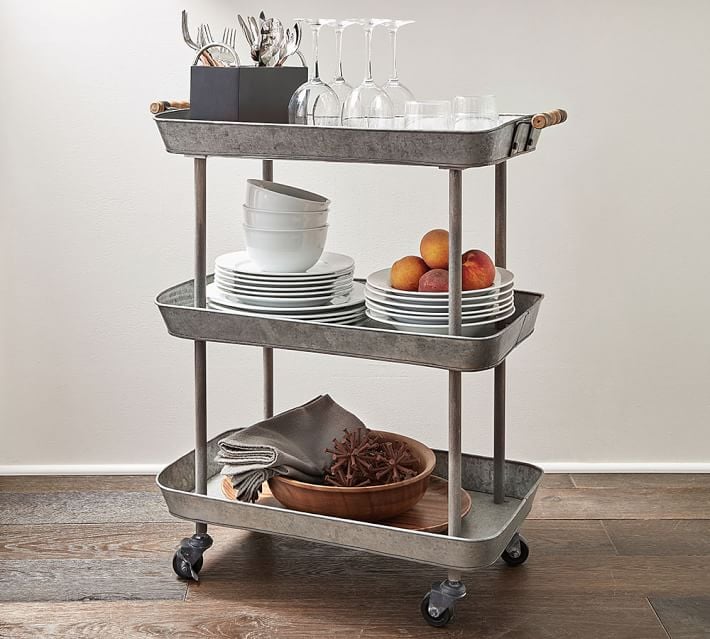 The collection embraces Pottery Barn's signature handcrafted, historic aesthetic. It can be purchased in its entirety online, while in-store sales have just been extended from 15 Pottery Barn Flagship Stores to 56 stores nationwide.