Property Brothers at Home: Drew's Honeymoon House
Why HGTV's Drew Scott and His Fiancée Are the Most Challenging Property Brothers Clients Yet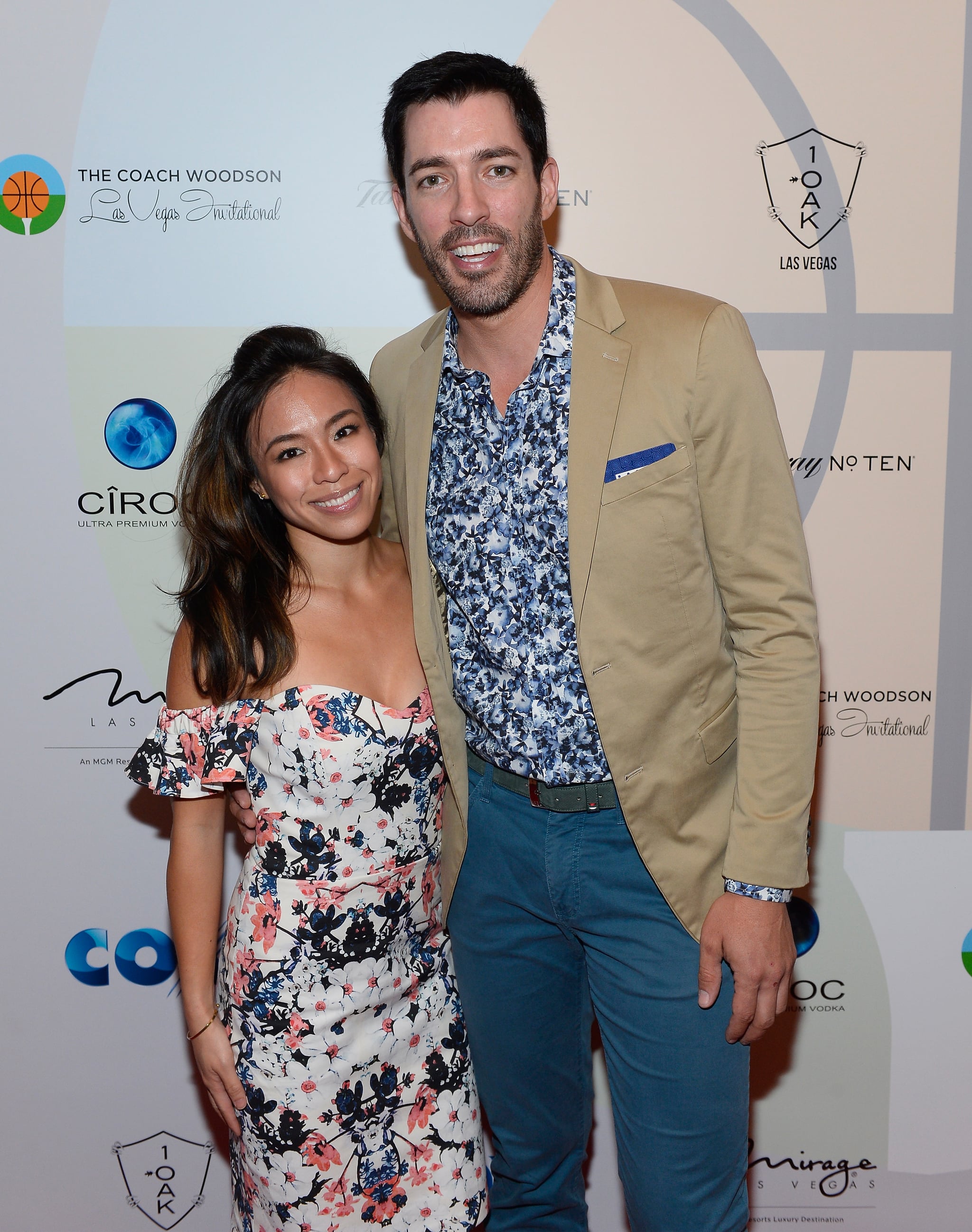 Fans of Drew and Jonathan Scott have plenty of opportunities to tune into one of the real estate savvy twins' hit shows on HGTV, but perhaps the most personal among them is Property Brothers at Home. The series, which delves into the Scotts' personal projects (like their shared Las Vegas house and family ranch) is returning this Fall to chronicle the reno of what will be Drew and his fiancée Linda Phan's first home together.
The couple purchased an old English-style home in Los Angeles in need of some serious TLC. "It's not the first house I've renovated for myself, but it's the first one for Linda and me together," Drew told POPSUGAR. As in all the Scotts' shows, brother Jonathan will be managing the construction and helping out with the design. Also as in many of their shows, the clients are proving to have some unrealistic requests. "My add-ons are giving Jonathan gray hair!" Drew jokes.
He and Linda have added an expensive full basement remodel to the already extensive project, making the tight deadline he and Linda set even more difficult to meet. "We're giving ourselves 12 weeks to get this whole project done, and it's a full restoration and renovation, plus the basement," he says. The reason is that the couple has their respective friends and families scheduled to stay at the house with them as soon as the project is completed, so they can get to know each other better prior to the wedding.
Fans will be pleasantly surprised to learn that Linda is no slouch when it comes to design. She has an architectural design background and is on the same page as Drew in terms of restoring the home. Drew explains, "What we love and what we really wanted to do was an old Hollywood glam, kind of an Art Deco feel to the house. And it's really come together beautifully."

While the project has its many challenges, even Jonathan can't deny that it's one of the best they've done. "I will give it to Drew and Linda; they have impeccable taste and this is going to be one of the most beautiful projects we've ever completed," he told us. We can't wait to tune in and see for ourselves when the show premieres Wednesday, Nov. 22 at 9 p.m. ET/PT on HGTV.