Scott McGillivray Kitchen Design Advice
3 Ingenious Ways Scott McGillivray Worked Storage Into This Tiny Kitchen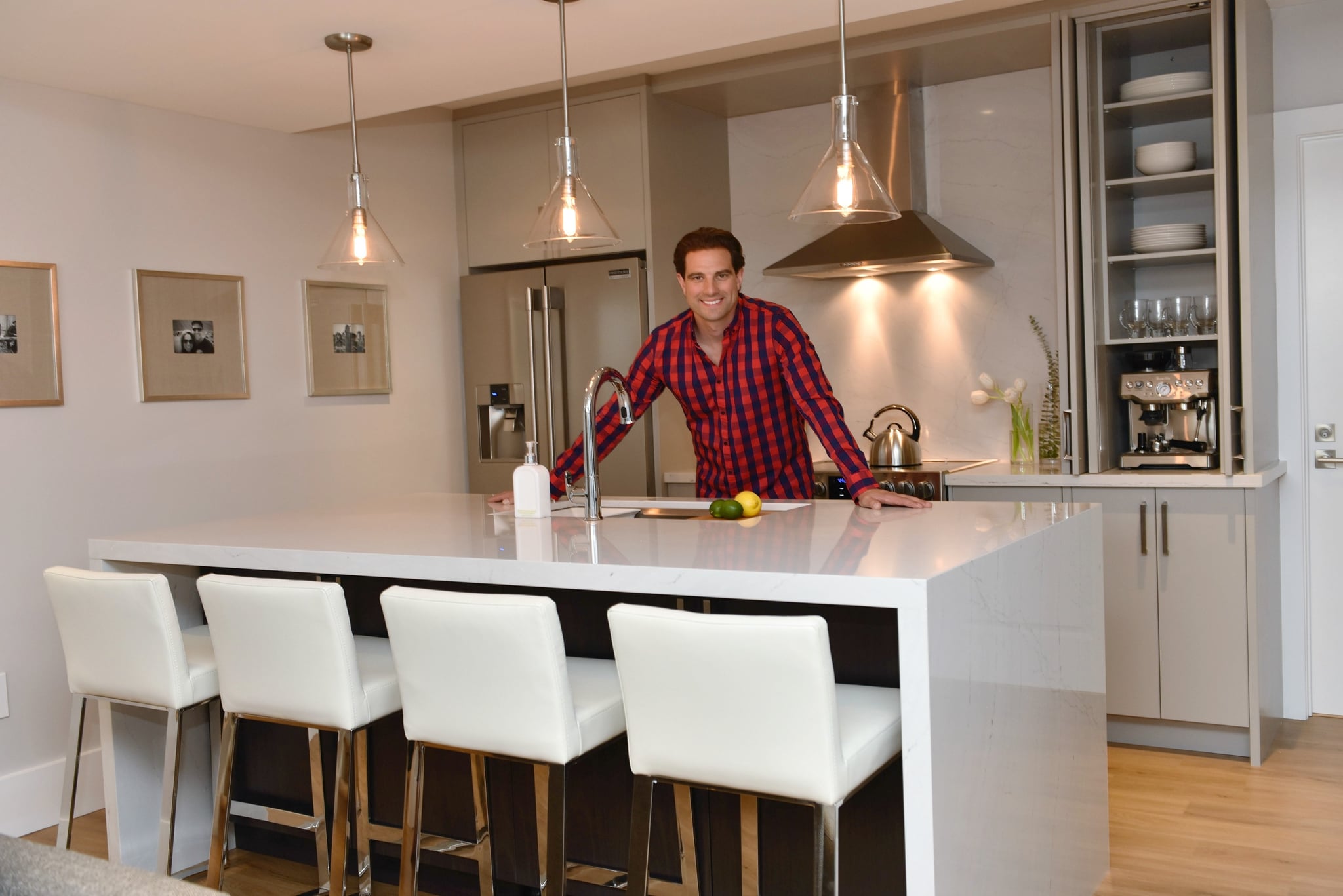 No one knows better than HGTV's Scott McGillivray that every kitchen has a unique set of issues and challenges. In this small kitchen, Scott was tasked with accommodating an eating area, full set of appliances, and tons of storage, all while keeping it as open, airy, and clutter-free as possible. "When I was working on this small-space kitchen I incorporated as much storage as I could," he explains. Keep reading below to find out in his words, exactly how he did it.


Island
The homeowner didn't want upper cabinets so I hid some in the base of the island and then implemented my special trick. Hidden behind each of these single front panels is a drawer within a drawer. What I love about these is that you can use every bit of space, and almost double the amount of storage you would have if it were just a regular cabinet with a shelf. It's easy to access the back of the shelves, and you maximize every inch.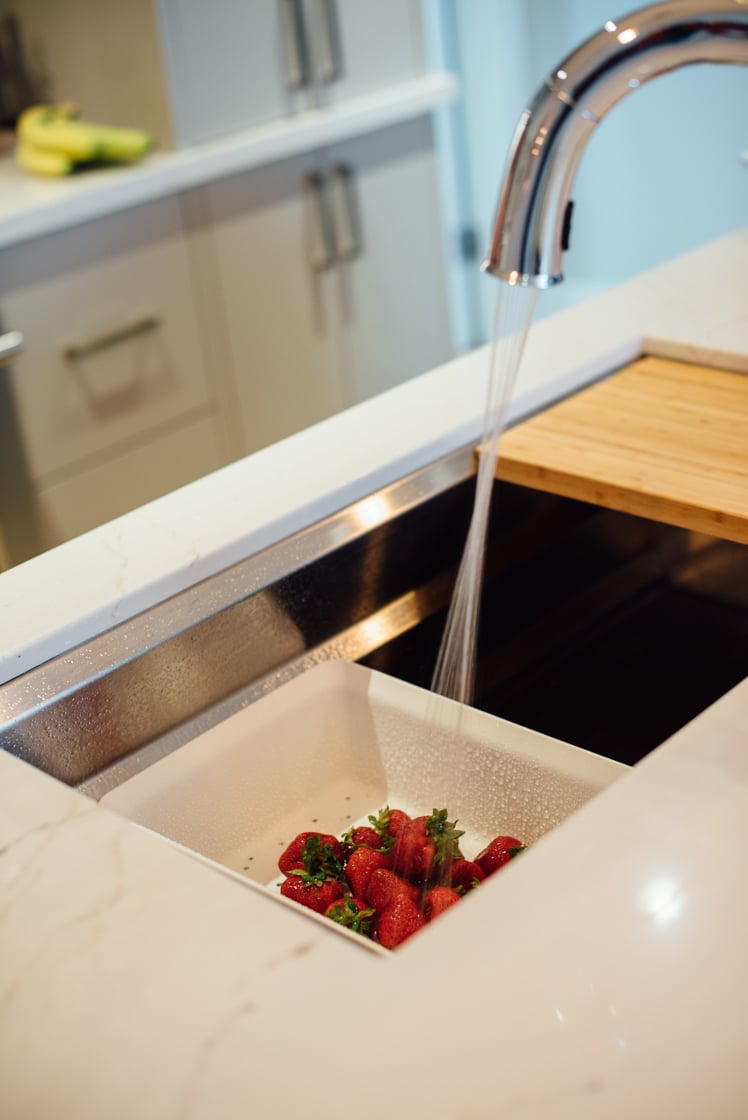 Sink
The sink is probably the best feature in this entire kitchen. Not only is it huge, it has graduated ledges on the sides so you can fit its custom cutting board, colander, dish pan and drying rack — either one at a time or several at once. It becomes a functional workstation and saves tons of counter space. It also helps keep your counter clean and free of clutter.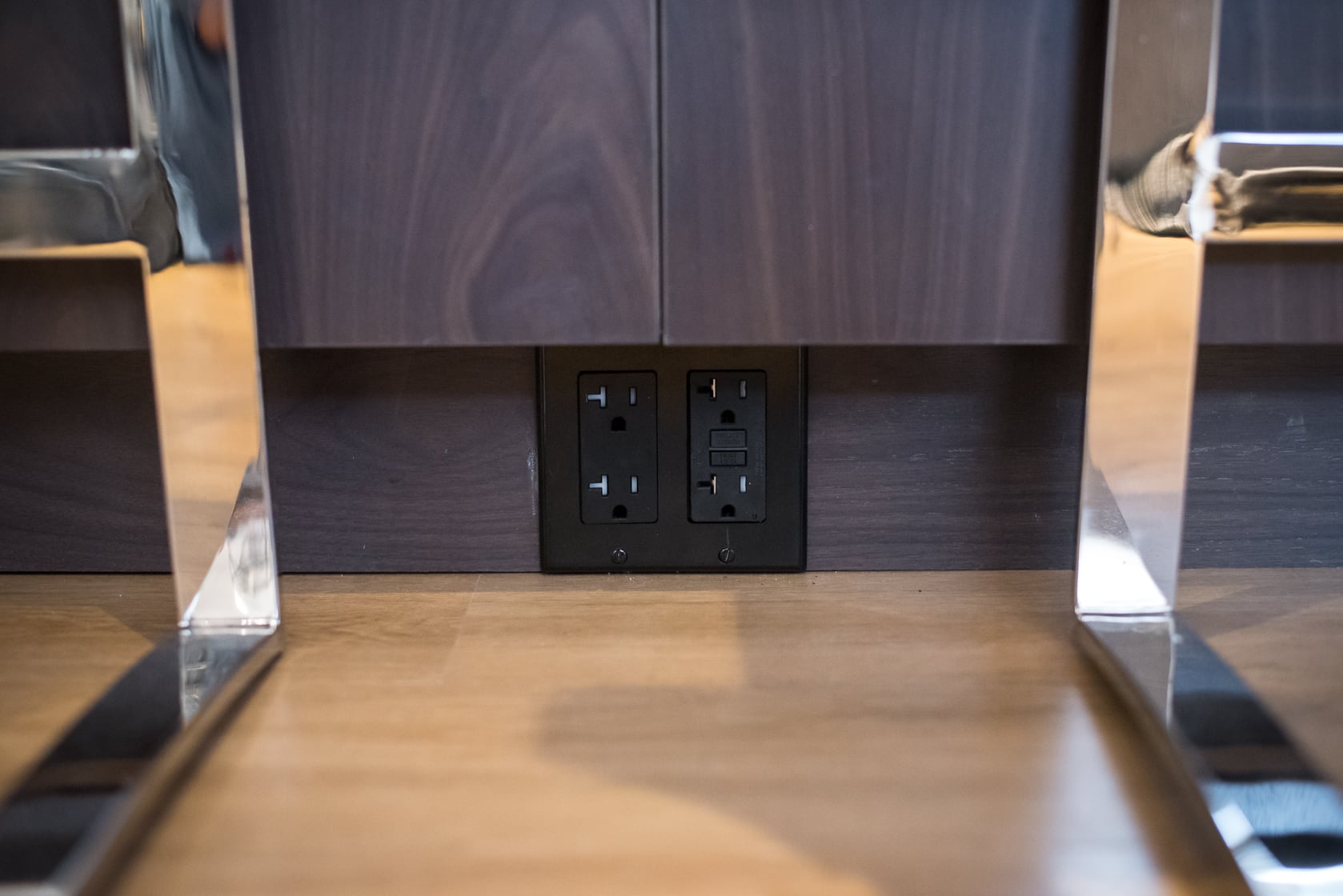 Appliances
With so many appliances, both large and small, electrical outlets need to be plentiful and smartly placed. After all, you don't want cords hanging across counters, stoves, or anywhere that there's water. I also didn't want to have to install any more outlets in the backsplash or counter than necessary. The solution I came up with in this space was to install outlets directly into the kick plates at the bottom of the island. They're not visible unless you go looking for them, and you can simply place your appliance on the counter above when you need to use it, and unplug and put away when you're done.
One of my favorite features is the appliance garage. It's great for keeping small appliances like coffee makers and toasters accessible but out of sight. And the best part is you can keep them plugged in. The one in this kitchen has an outlet set on a relay so that when you shut the cabinet doors the power automatically shuts off. No need to move things around or fiddle with switches.
For more photos from this kitchen check out Scott's Reno to Reveal and follow along on social media using #reno2reveal.