Should I Let My Mom Decorate My House?
I Let My Mom Decorate My Apartment — This Is What Happened
Unless we are literally looking at each other in the face, my mother and I do not see eye to eye on most things. Our differences include where we live (she is in Florida, I reside in New York), the ways we travel, and our stances on gluten and sugar, respectfully (bring on the pizza and ice cream). Needless to say, I am a millennial, and she is not. Spoiler alert: our feelings about clothing style and home decor are similar to the sensation of drinking orange juice after using mint toothpaste. They just don't vibe.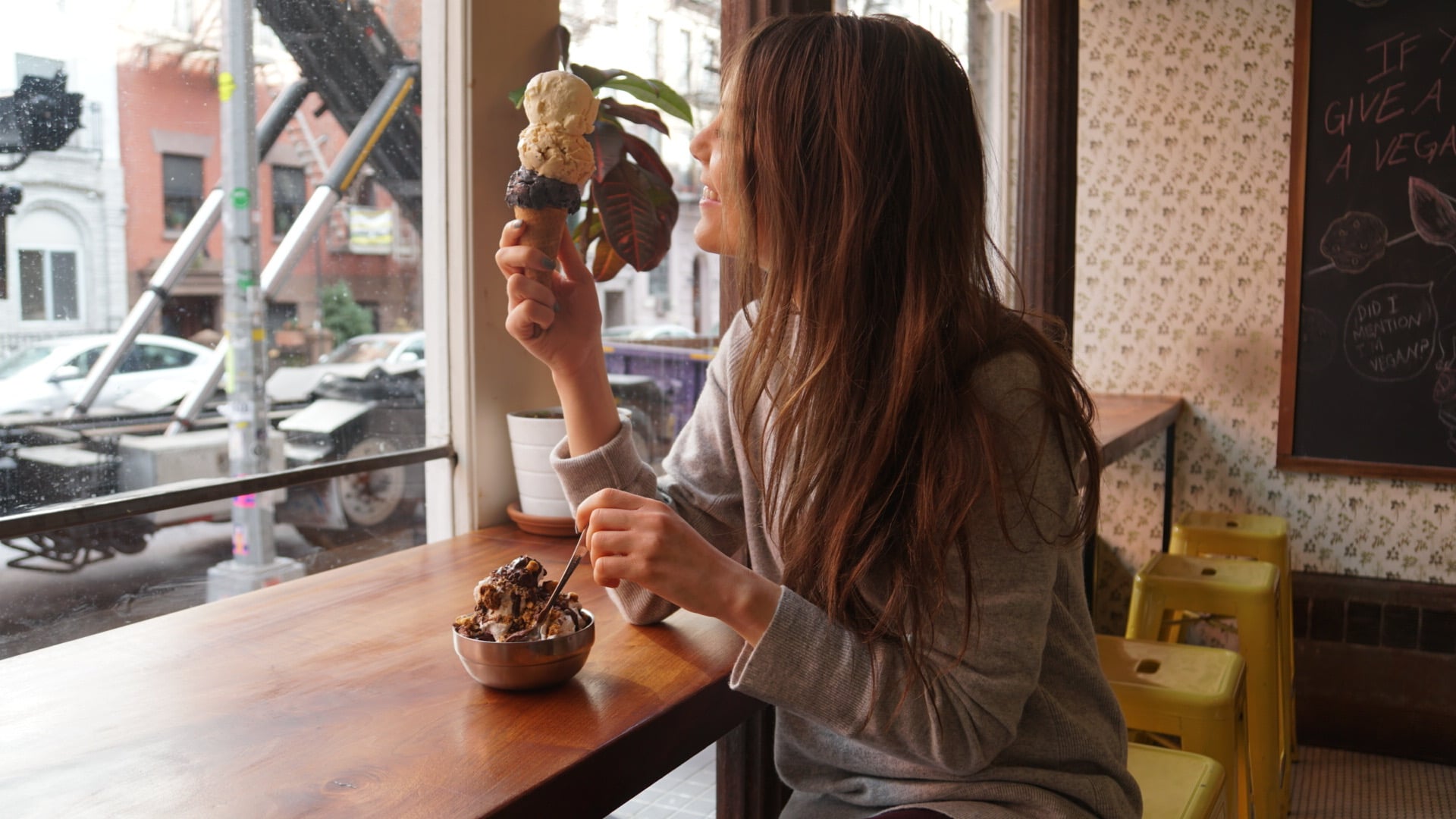 This is me, eating ice cream in New York City. Like my decor preferences, my style is approachable and functional (and sweet).
I've lived in Manhattan for eight years, and I hate moving. It's one of those things that give me an intense amount of anxiety. It inspires sleepless nights, cold sweats and mild panic attacks months before my lease ends . . . but I digress. In early March, I found a new apartment, and my mom offered to help me pack and unpack my belongings — and decorate.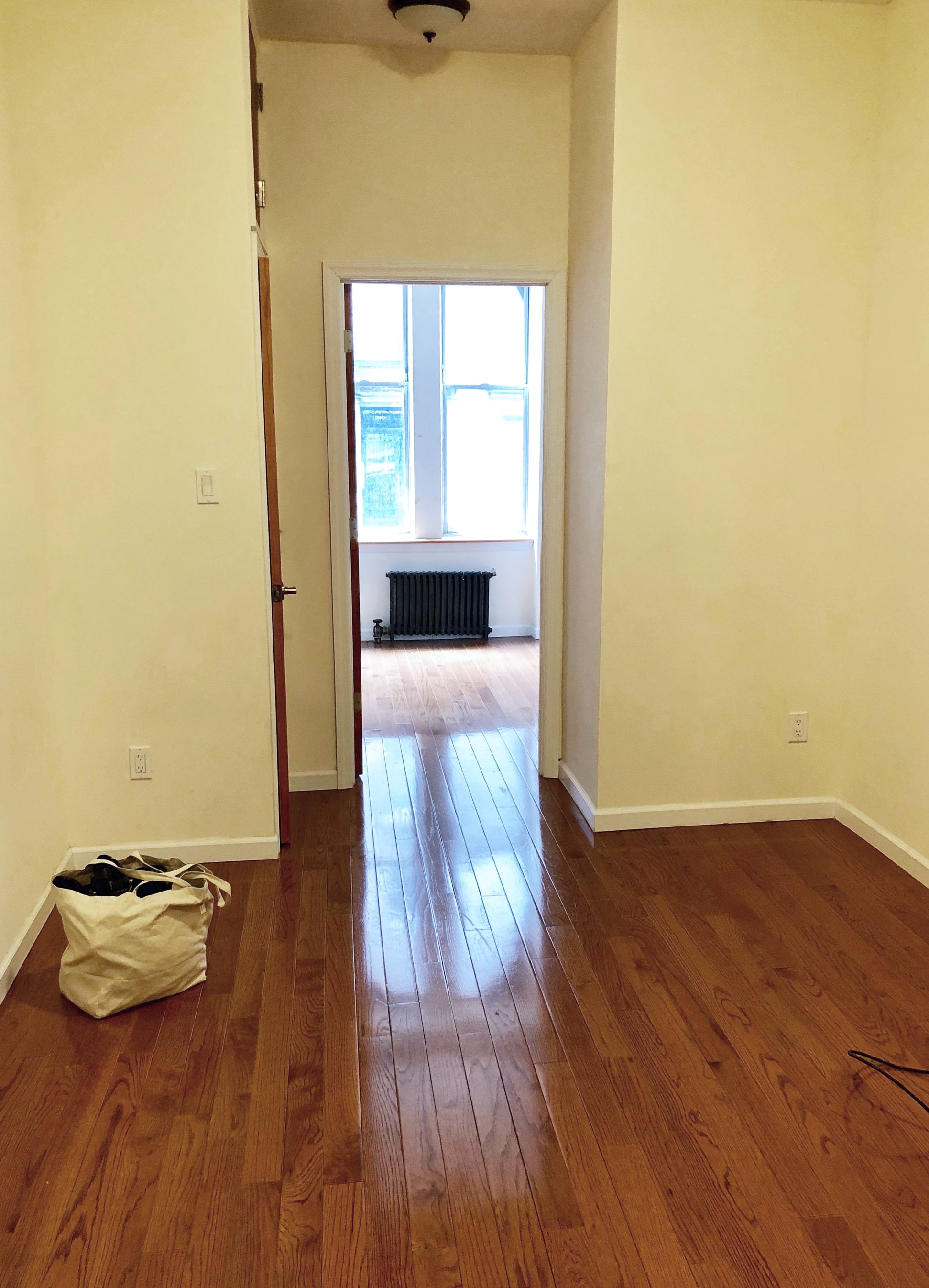 My empty living space, before undergoing my mother's makeover.
At first, I was overwhelmed with joy — what an amazing and kind offering! And then, the realization of our dissimilarities set in. My style is very functional, approachable, and minimalist; my mom's is a bit more, um, classic. I told myself this could be a terrible idea, and then thought: maybe this could be fun, or at least funny. And so it began: my mother started browsing the internet for couches, rugs, consoles, and decor. I said the living room was hers for the taking. My bedroom, however, I was keeping for myself.
In the beginning, I received daily images and links to items that were not a fit — both in aesthetic style and actual measurements (after all, I do live in a small space). After my text messaged vetoes were acknowledged, my mother thankfully recruited my best friend, Melissa, to help with my new place. The duo mostly ordered things online, from Walmart.com's home section, which made things supereasy (instead of schlepping items through Manhattan), and it, to be honest, turned out pretty cool: trendy and functional, and most importantly, on-brand for yours truly.
Read on to see how my mom styled my space (for the first time since middle school) and the final result.