Target Is Remodeling Stores
Here's Your First Look at Target's Dramatic Store Redesign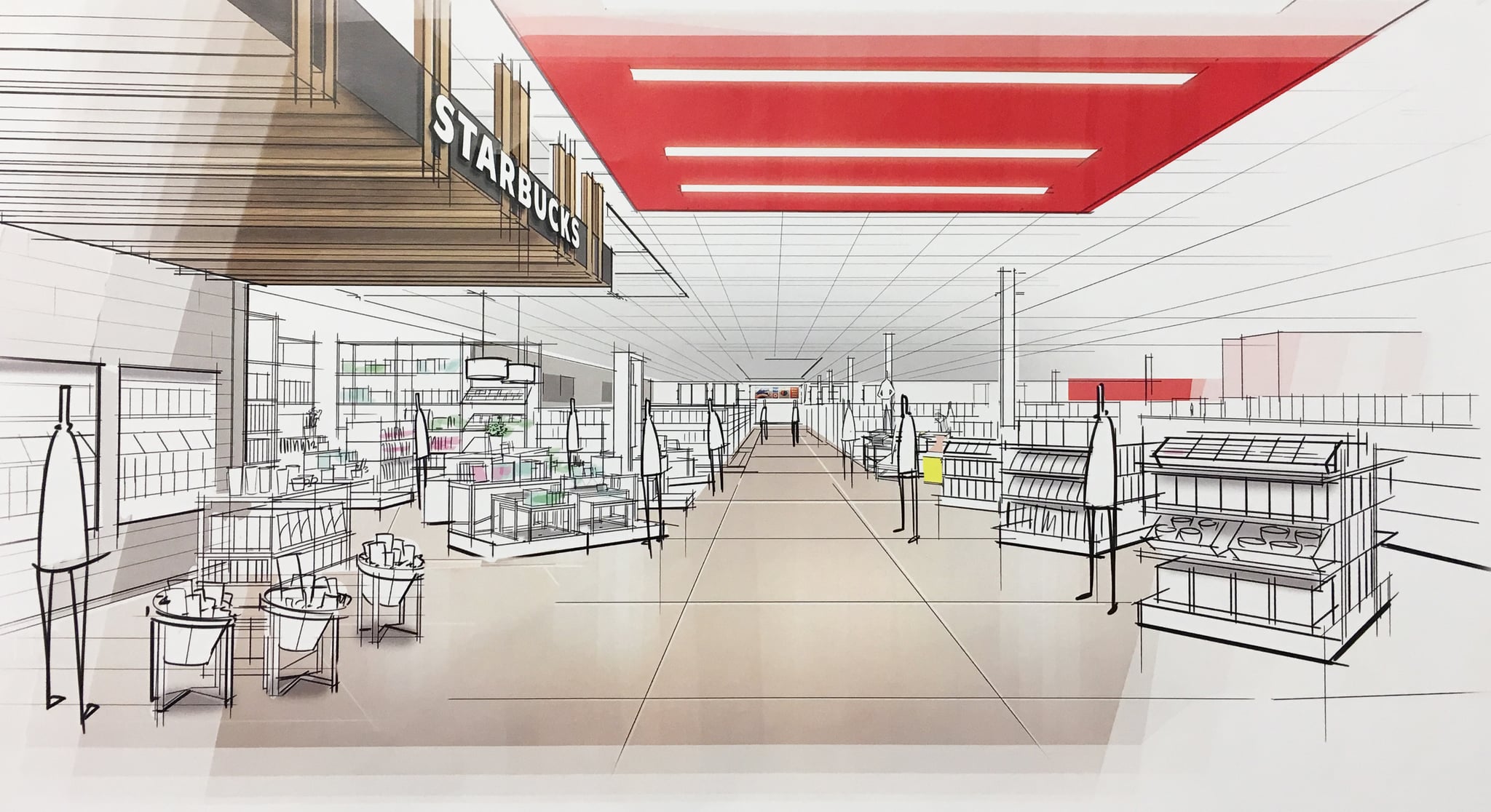 Target recently announced plans to sink $7 billion into improving its business, and today shoppers are getting the first peek at one of the ways this hefty investment will affect them: redesigned stores. The first fully remodeled store will open in Houston in October and will be marked by two separate entrances: a "speed" shopper entrance for those in a hurry and a "browser" shopper entrance for those looking to be inspired by fashion, decor, and beauty items.
The reimagined stores — as well as an increase in the development of small-format stores in urban and college areas — are meant to help the store adapt to the way contemporary customers are buying and, in turn, to help the store boost its declining sales. In a recent interview with CNBC, Target CEO Brian Cornell admitted that the stores were old, tired, and in need of updating. "Each store's going to look and feel like a totally new Target," he said.
The "speed" entrance will take customers into a streamlined grocery aisle with many convenient grab-and-go items and easy access to the self-checkout lanes. For especially time-crunched shoppers who want items delivered directly to their car, there will be reserved parking spots in front.
After the ambitious new Houston store opens, another 40 Targets are slated for similar updates, and roughly 600 stores are scheduled to be remodeled by the end of 2019. "We need to create an environment that's worthy of [our shoppers'] time," Brian said at the Shoptalk conference in Las Vegas. Check out what the redesign will look like in the video above.