At What Age Should You Stop Shopping at Ikea?
To All the People Who Say Ikea Is For 20-Somethings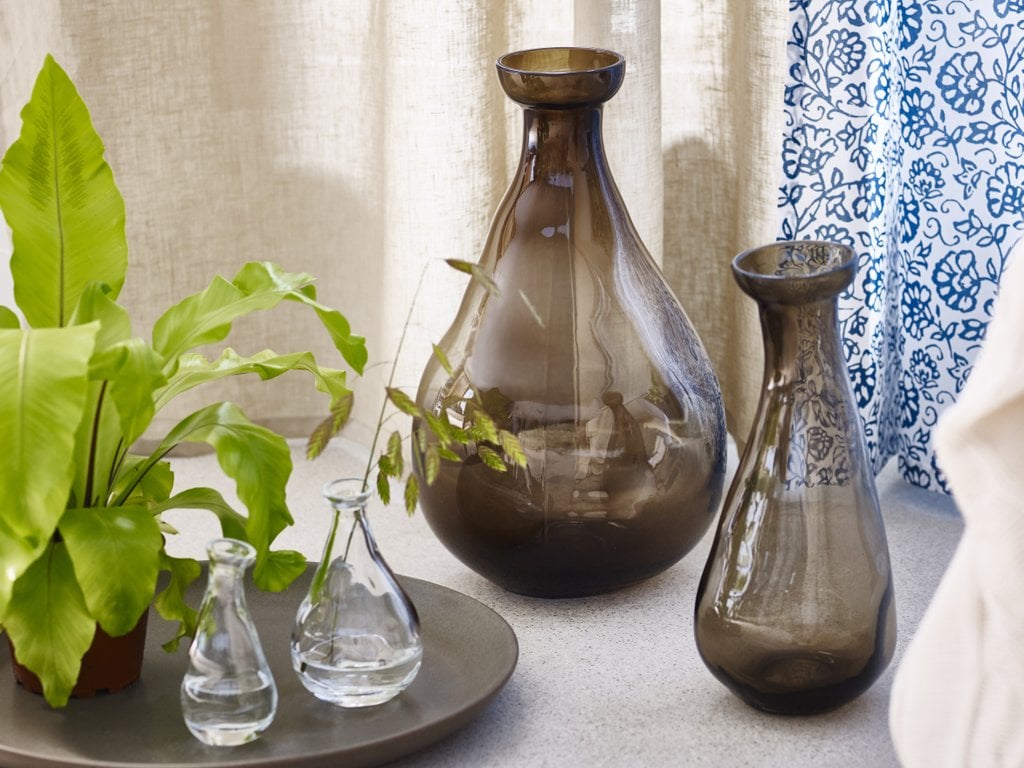 Image Source: Ikea
I still remember my first Ikea purchase: a linen duvet cover in a pale pink shade (some might call it millennial pink) for my dorm bed. I adored it and would probably still have it if my bed hadn't also served as dining room table, sofa, desk — you get the picture. My roommate and I hit Ikea up together, purchasing everything pink in tandem at prices that didn't scare our tuition-paying parents. We threw in a mix of graphic black and white throw pillows — a staple accessory Ikea always seems to carry in some form — for edge, obviously. Subtlety may not have been our strong suit, but the decisive color palette and freakish coordination attracted anyone passing through the hall when our door was open. We were making a statement by way of textiles.
When my roommate and I moved into our first fully furnished, off-campus apartment the next year, nothing seemed more "adult" than the act of purchasing kitchenware. Ikea's white plates, glass tumblers, cutlery, pots, pans, and cutting boards were a no-brainer. Our black and white throw pillows found a new home on the sofa, our duvets were replaced with updated versions that matched our newly identified styles: femme punk for her and boho mystic for me. The clean-lined, Scandinavian staples from Ikea were a bright spot among other much more embarrassing cliches, like the Bob Marley poster adjacent to the Marilyn Monroe poster in the living room, neither of which we bothered to frame.
When I moved into my own unfurnished apartment after college, decorating it with the fruits of my entry-level salary felt daunting, but I made it work. I discovered the Ikea staples that took cues from iconic designs, like this tulip-shaped dining table, this parsons-style coffee table, and the ever-popular Billy bookcase. I became an enthusiastic Ikea hacker and pushed myself creatively to reinvent basic pieces by researching expensive-looking Ikea hacks and testing them out on the weekends. These DIY sconces I hacked years ago from Ikea bathroom mirrors are still in my bedroom today.
Image Source: POPSUGAR Photography / Angela Elias
Despite this survey that says people outgrow Ikea by the time they turn 34, I have zero shame about being an Ikea-loving 30-something. Sure, I treat myself to the occasional home splurge without regret, save at plenty of other affordable decor stores, and keep a running list of my favorite independent artists and shops, but do I see myself outgrowing Ikea? I honestly don't.