Every editorial product is independently selected by our editors. If you buy something through our links, we may earn commission.
Floating shelves are so 2016. If you want a #shelfie that will truly impress, you gotta add some brackets. Gold brackets, to be specific. The brass hardware trend is still going strong; and shelf brackets are another way to incorporate the look into your decor. The hint of gold is both elegant and modern, making these brackets elevate your shelf to the next level, both literally and stylistically. And although beautiful, not everyone can afford Rejuvenation's version seen in this kitchen ($169). So, for budget-minded shoppers, we've rounded up a few of our favorite gold brackets for $30 or less.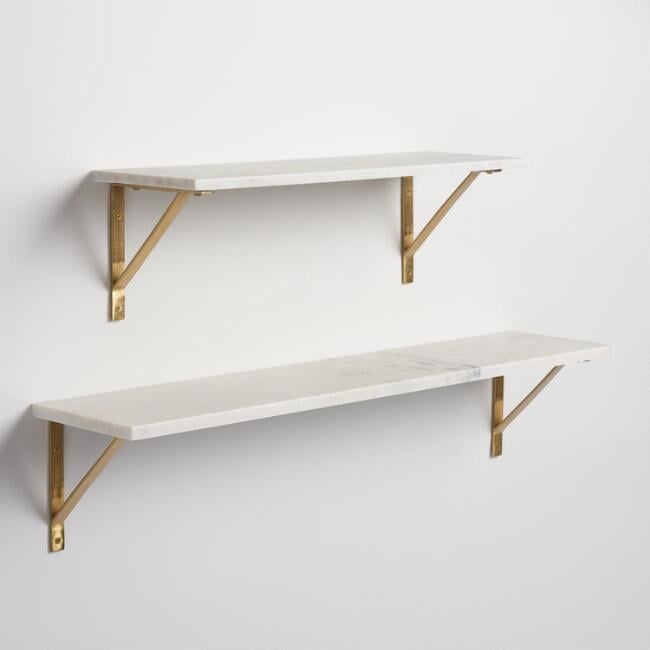 Angular Gold Metal Brackets
You can grab a set of two of these brackets from World Market ($20). They are made of sturdy metal with a shiny gold finish. As part of their mix and match collection, you can pair them with wood or marble shelves.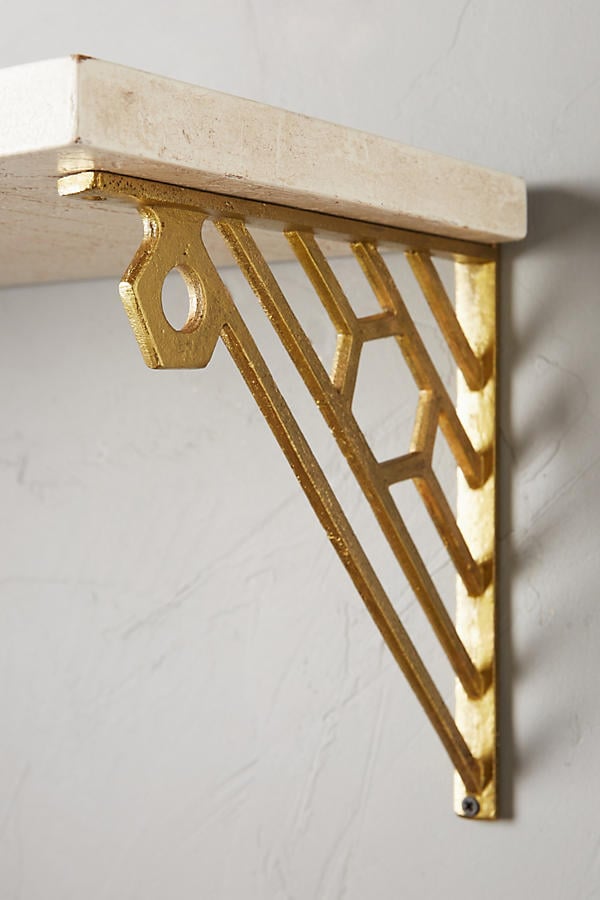 Sela Bracket
If you're looking for a more unique option, the Sela Bracket ($28) from Anthropologie is perfect. Gold rails are inlaid with a hexagon design for a detailed yet modern style.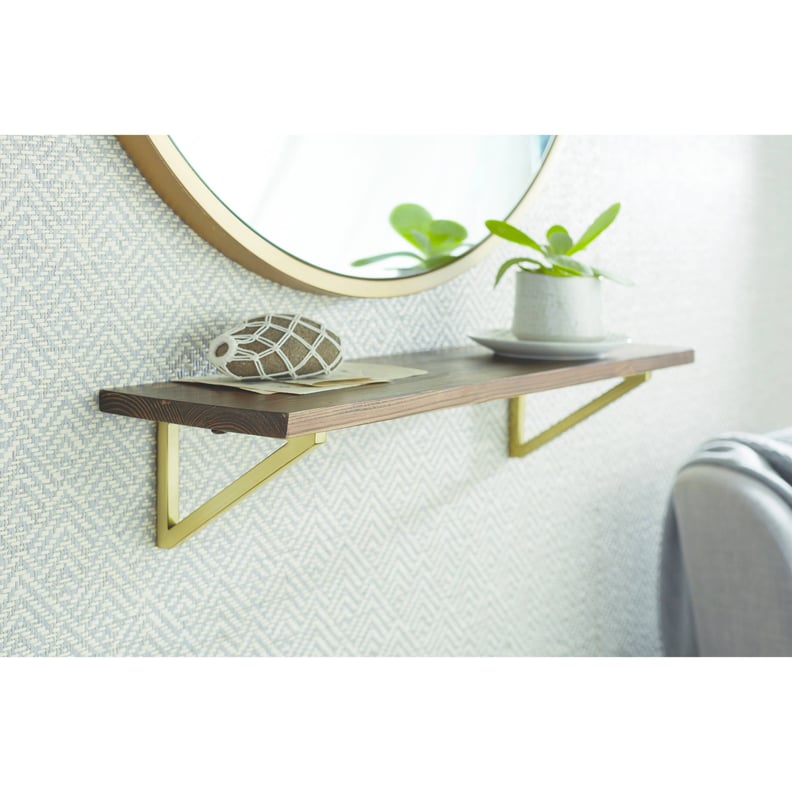 Walnut Shelf With Brackets
This set of gold brackets from Target ($28) actually come with a 24-inch shelf included.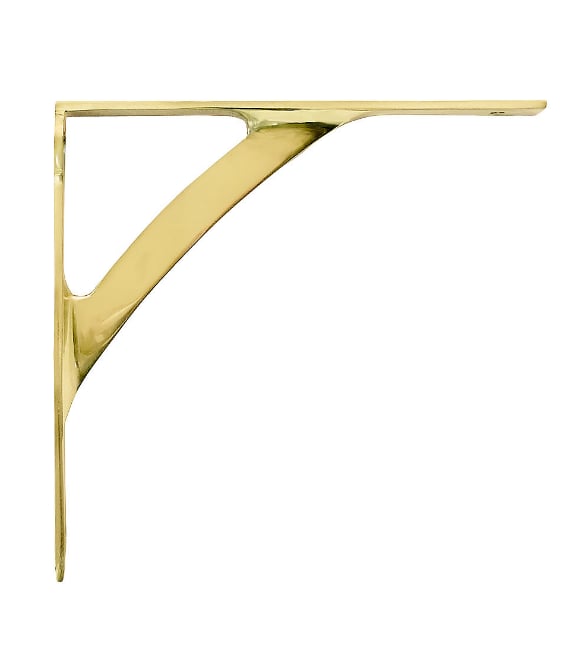 Classic Brass Bracket
If you're looking for a knock off of the Rejuvenation brackets, you can't get much closer than this version from House of Antique Hardware. Their classic brass bracket ($15) is actually made of solid brass for a timeless and high quality product.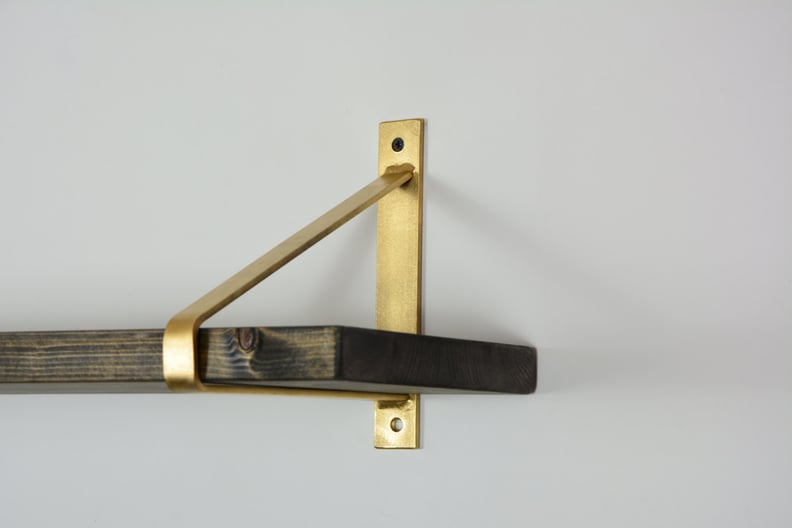 Unique Modern Brackets
You can purchase these sleek and modern brackets from Etsy seller UniqueWoodArtwork ($30). The shelf rests on the inside of the brackets, letting the hardware be on display above the shelves rather than underneath like most bracket styles.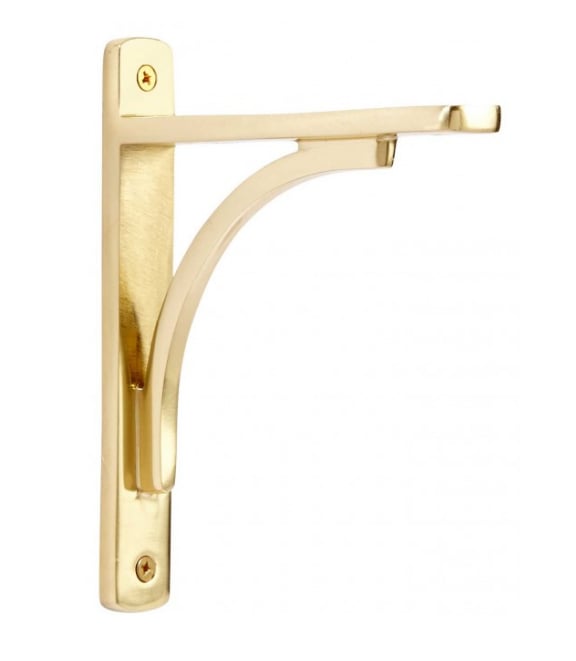 Rustic Brass Shelf Bracket
The Rustic Brass Bracket ($30) from Signature Hardware has a more traditional look. The combination of the straight outer pieces next to the rounded angle piece makes for an interesting, layered design.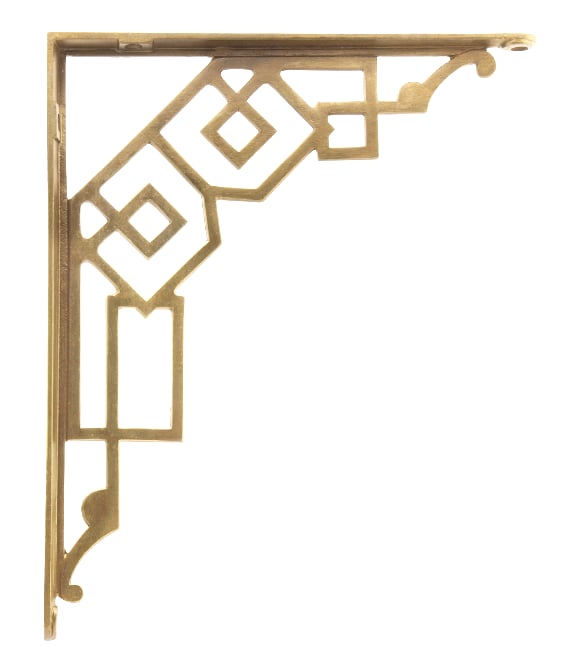 Chinese Chippendale Bracket
The Chinese Chippendale Bracket ($25) has an intricate design that will definitely be a showstopper when added to any shelf. Made of heavy cast iron with a brass finish, these brackets are substantial and ready to support whatever you have in mind.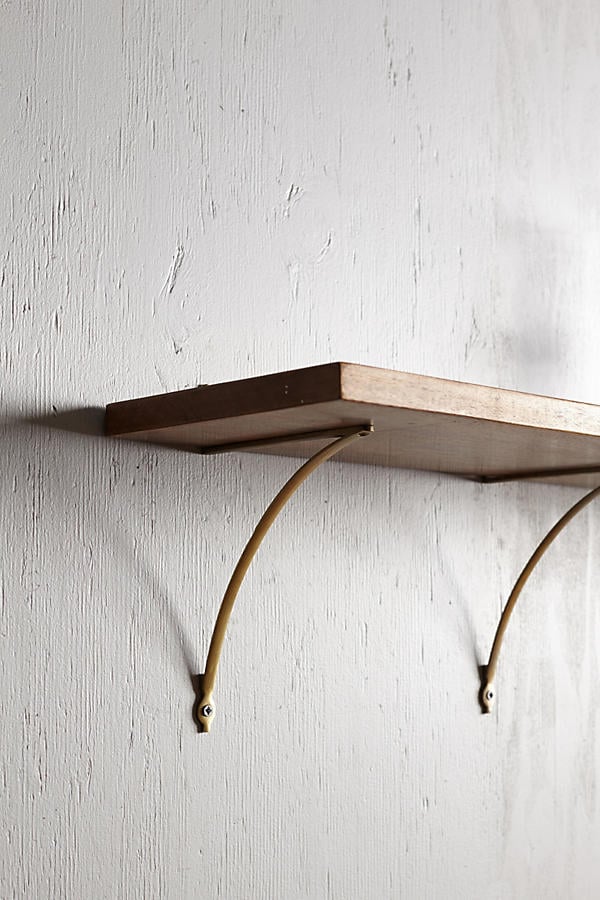 Wishbone Bracket
Looking for a more delicate design? The Wishbone Bracket ($18) from Anthropologie has a thin silhouette that's barely there, for just a touch of gold bling underneath your shelf of choice.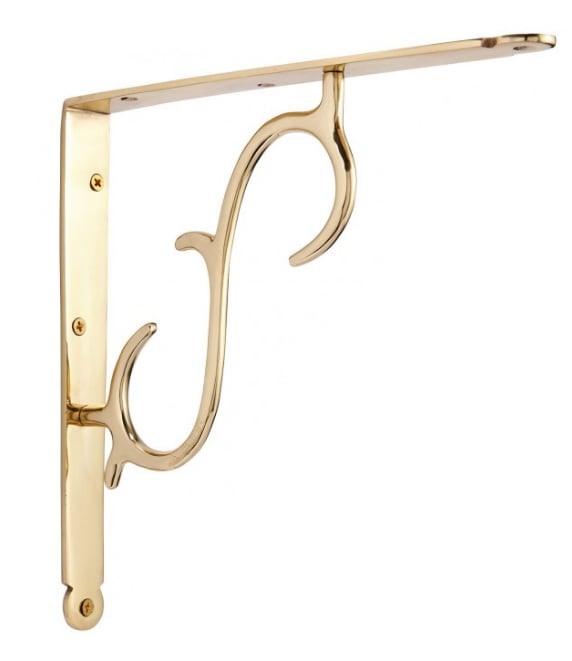 Signature Scrollwork Bracket
The Signature Scrollwork Bracket ($30) is a great option if you're wanting a feminine look. This bracket would be beautiful paired with a white shelf hanging in a sophisticated bathroom.