Advertiser Content From
Lowe's
If you're in need of a little more privacy in one of your outdoor areas, you can create cozy comfort with this pretty and simple DIY. Personalize the planters thanks to different types of succulents that come together into minigardens that also add to the finished look. You'll have a brand-new deck or outdoor area in less than an hour.
What You'll Need:
Directions:
Start by flipping over the deck boxes and using the hammer and nail to make a couple of drainage holes through the bottoms of the containers. This will allow the water to move through the base of your privacy trellis.
Fill the base of each planter one-third full with river rock. Then position them so that the trellis sits right along the top of the containers and is centered in each box. Fill with the remaining river rock while someone holds the trellis in place.
Tuck the succulents around the trellis right on top of the rocks. What's wonderful is succulents don't require tons of maintenance and the roots will work themselves right into the river rock.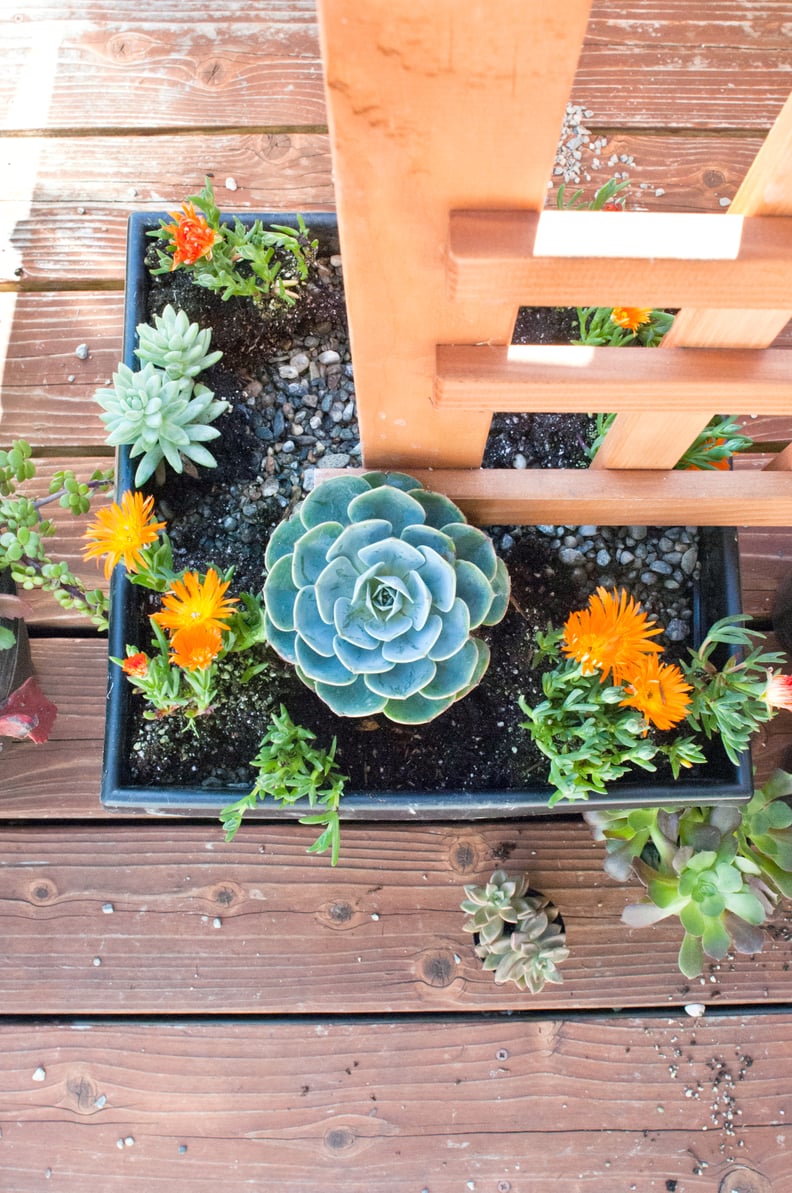 You're all set! For a really pretty and finished look, feed bulb lights through the slats, which adds a touch more privacy plus pretty mood lighting once the sun goes down.