Dropps Laundry Pods Review
I Switched to These Eco-Friendly Laundry Pods, and I'm Never Going Back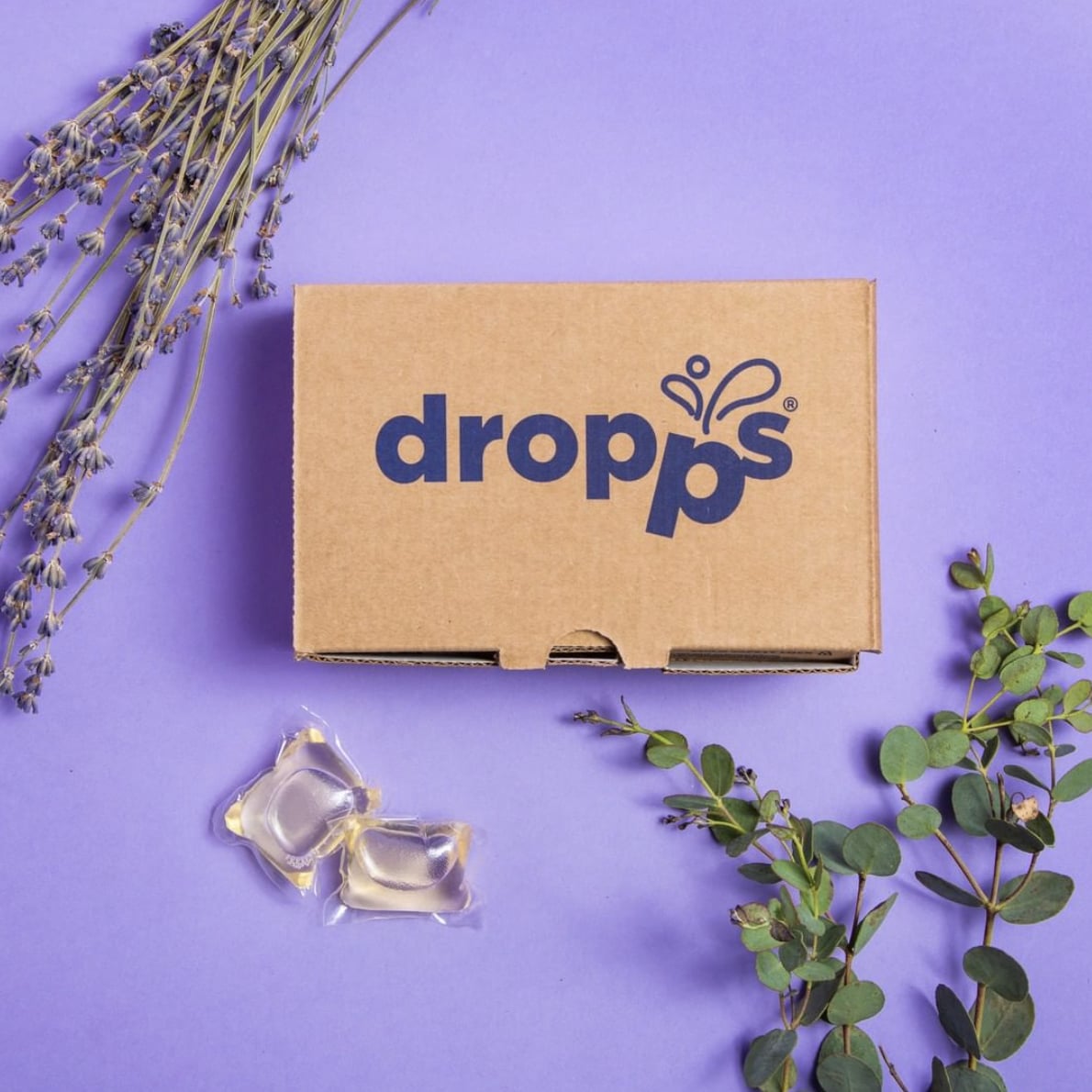 Image Source: Dropps
Spending more time at home recently has meant three things for me: Netflix, endless dishes, and massive amounts of laundry. And while laundry used to be one of my least favorite chores, I now find it to be therapeutic. But despite the task bringing me joy, one thing about how I used to do laundry didn't: plastic laundry bottles. These, like all other plastics, aren't being recycled nearly enough, which is a total bummer because a lot of people still buy those jumbo-size laundry bottles. Tide Pods may seem like a better alternative at first thought, but they contain chemicals that can be harmful to both humans and marine life. With all of this being said, you'll understand why I was over the moon when I discovered Dropps.
Dropps are free from unnecessary chemicals and plastic, and the brand is super transparent with each ingredient it puts in its products. The pods ship right to your door (in plastic-free packaging, of course), and it offers a subscription service so you'll never have to rush to the store for more detergent again. I've tried both of the laundry-pod scents, and while they're both heavenly, I especially love the lavender eucalyptus blend (56 pods for $18). My clothes feel clean, and the scent lingers only subtly on them after drying, which is nice because I no longer feel like my laundry detergent is competing with my perfume.
They're also a major win for anyone with sensitive skin. My partner suffers from eczema, and Dropps don't irritate his skin like commercial brands have in the past. They work by simply placing a pod in the wash, turning the water to the warm/cold setting, and boom — you have fresh and clean clothes. The price per load is between 15 cents and 24 cents, making them just a little bit pricier than what I can find on the shelves at the grocery store, but their performance and sustainable mission justifies that cost for me.
I truly never thought I'd be the kind of person who would openly rave about something as simple as laundry detergent, but making small sustainable swaps feels so good, and this is one of the easier ones to make!