Every editorial product is independently selected by our editors. If you buy something through our links, we may earn commission.
The Halloween shopping sprint has begun, whether you're starting to piece together the perfect Halloween costume or looking to transform your home into a haunted masterpiece. If your goal is to create a spooky but stylish vibe at home, Target's Hyde & Eek! Boutique is packed with highly rated Halloween decor at incredibly low prices. You can go all out, indoors and outdoors, without blowing your candy and costume budget.
For indoor decor, we've spotted hauntingly beautiful finds like gauzy fabric for draping across your mantle or staircase, miniature haunted mansions that glow with the help of tea lights, and even a cute Halloween mug to start the morning off in good spirits. For the outdoors, choose between easy-to-assemble yard stakes with witches' limbs and tombstones; oversize spider webs; a posable, life-size skeleton; and more. Some pieces can even be used indoors and outdoors, like the gorgeous faux pumpkins we uncovered that look like the real thing.
To help you narrow down your search, we've honed in on our top 13 Halloween decor pieces from Target — some of which our editors personally own and love. From cutesy picks to gothic elegance, there's something festive for every vibe. Shop our top picks before ahead before stock begins to dwindle!
— Additional reporting by Anvita Reddy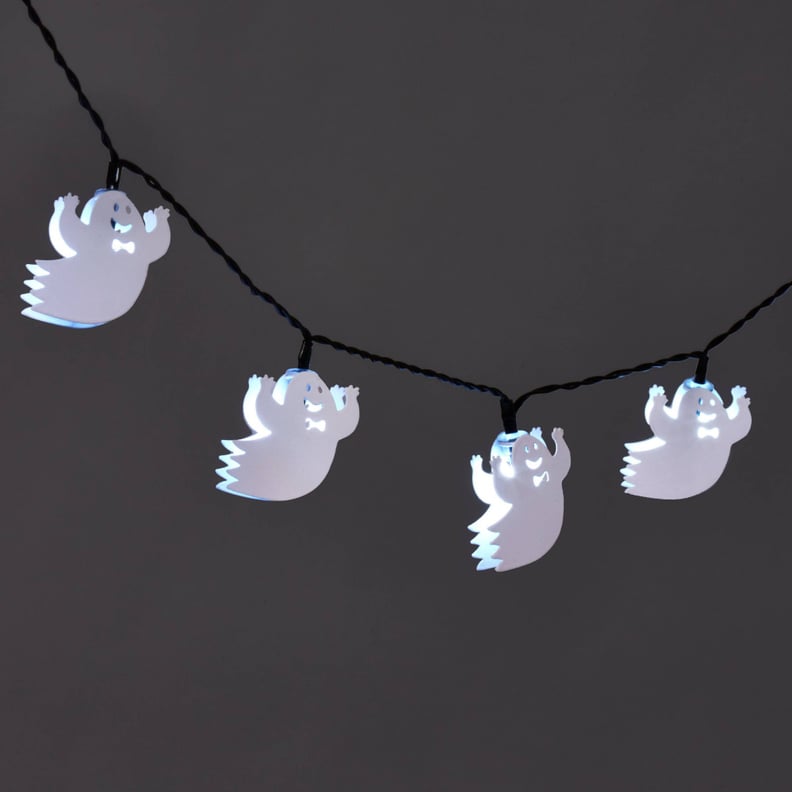 Best Halloween String Lights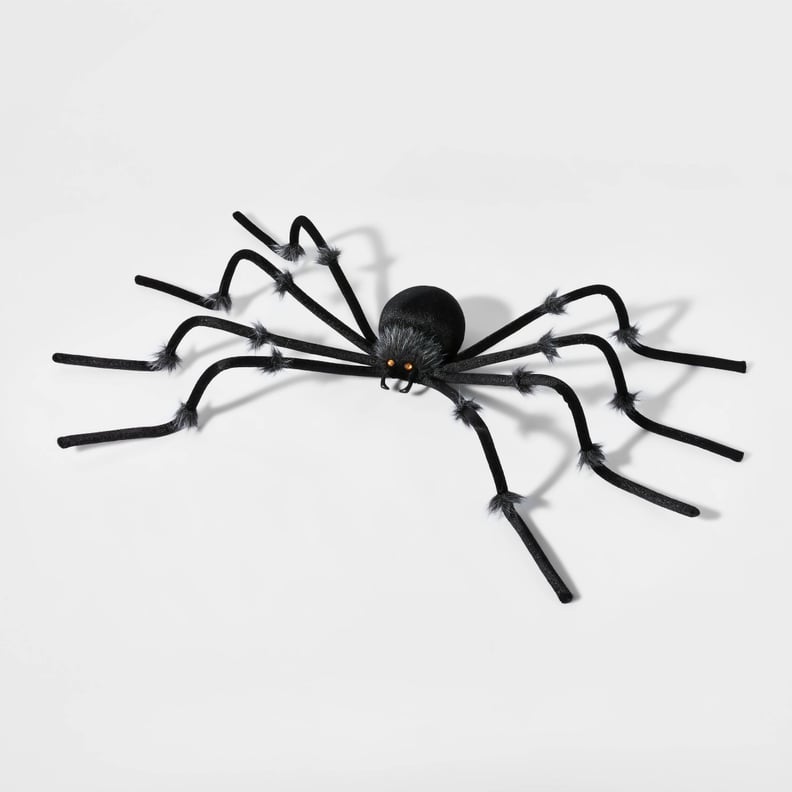 Best Giant Halloween Spider
Hyde & EEK! Boutique Plush Spider ($10)
An editor favorite, this giant spider is a whopping 50 inches wide, so just one or two in a room makes a big (and creepy) impact. The legs are bendable, so they're easy to wrap around a banister or curtain rod to quickly secure and you can decorate with them indoors or outdoors.
For more details, read our editor's Hyde & EEK! Boutique Plush Spider review and see how she styled it indoors and out!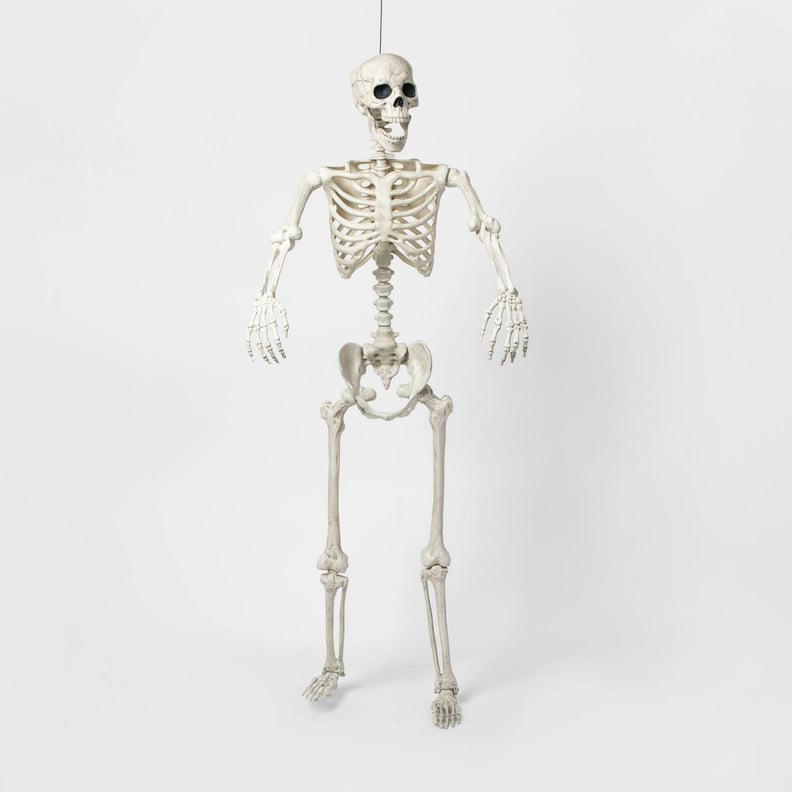 Best Life-Size Halloween Skeleton
Hyde & EEK! Boutique Skeleton Halloween Decorative Mannequin ($40)
If you're looking for a posable, life-size skeleton, this one is five feet tall. Our editor owns this one and loves how it can be positioned in a chair on the front porch or hung by the attached string. Either way, you'll get a kick out of using props like hats or fake rats to create a thrilling scene.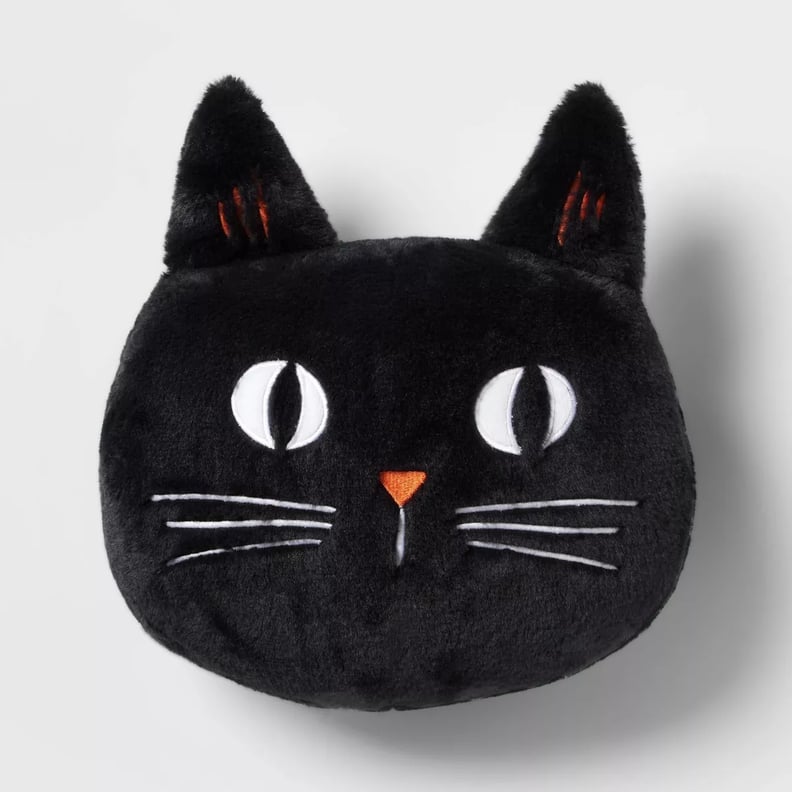 Best Halloween Pillow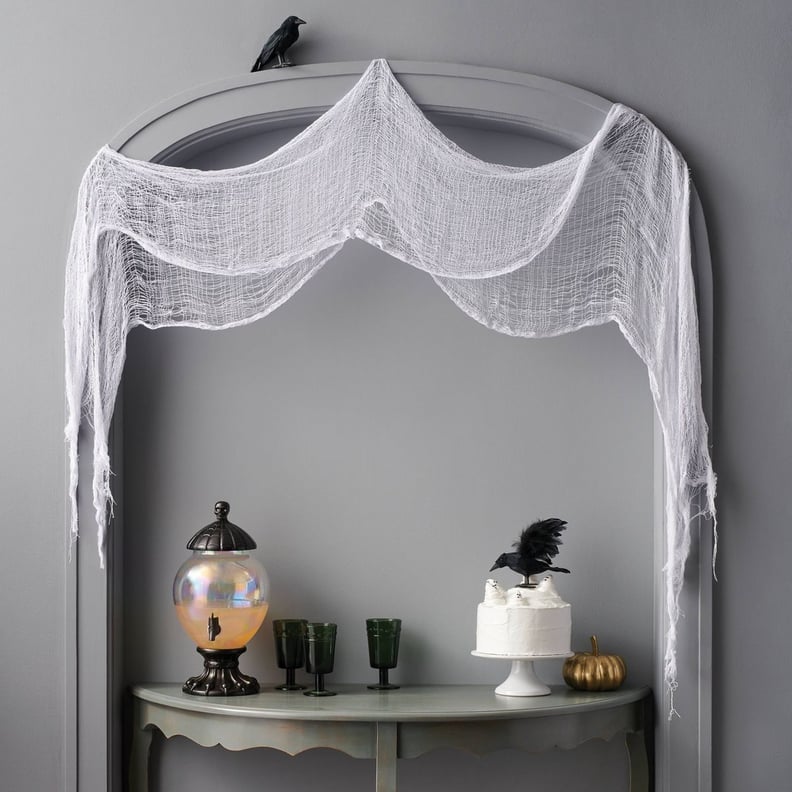 Best Spooky Cloth Prop
Hyde & EEK! Boutique Spooky Fabric ($5)
This gauzy white fabric is perfect for adding haunted-mansion vibes to any spot in your home. It spans nine feet, so it's large enough to drape over a mantle, door, window, tree, or staircase.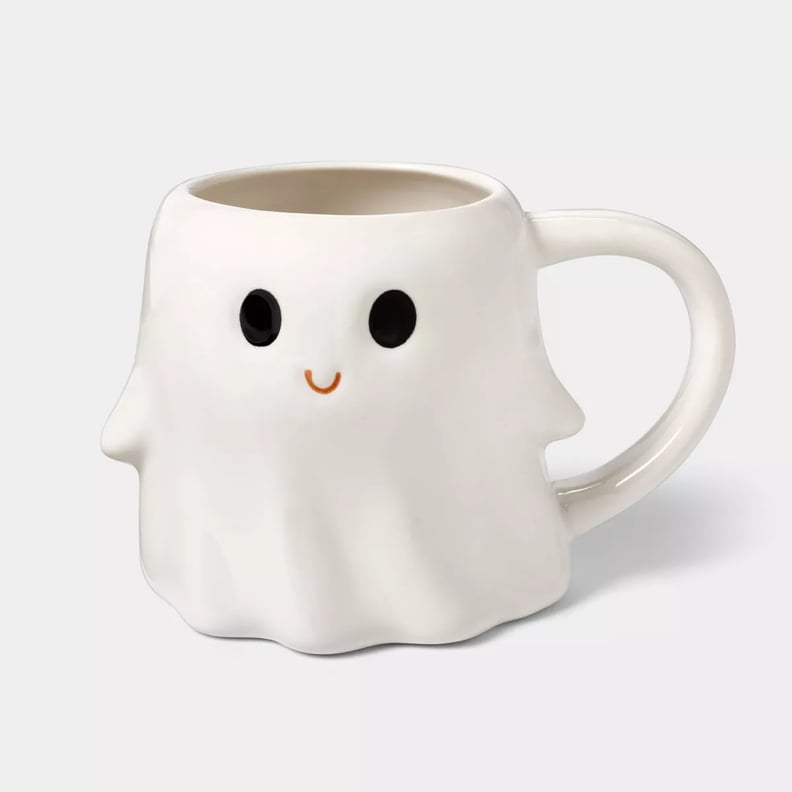 Best Halloween Mug
Stoneware Figural Ghost Mug ($5)
You can't help but feel festive when sipping your morning cup of joe out of this adorable ghost mug. You can also use it for decorative purposes, like holding a bouquet of orange mums, pens and pencils on your desk, or lollipops for trick-or-treaters.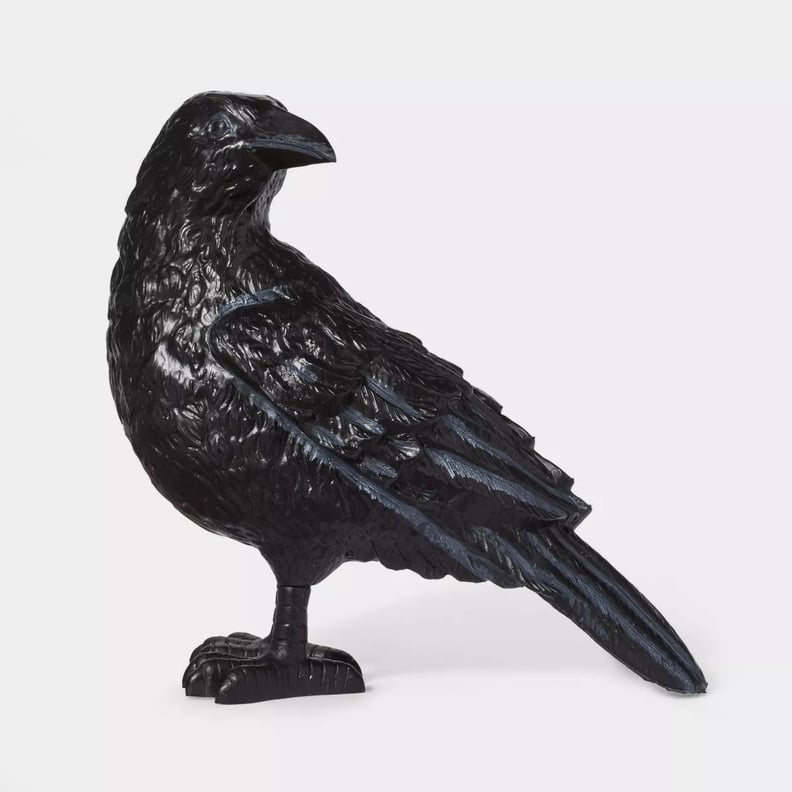 Best Raven Sculpture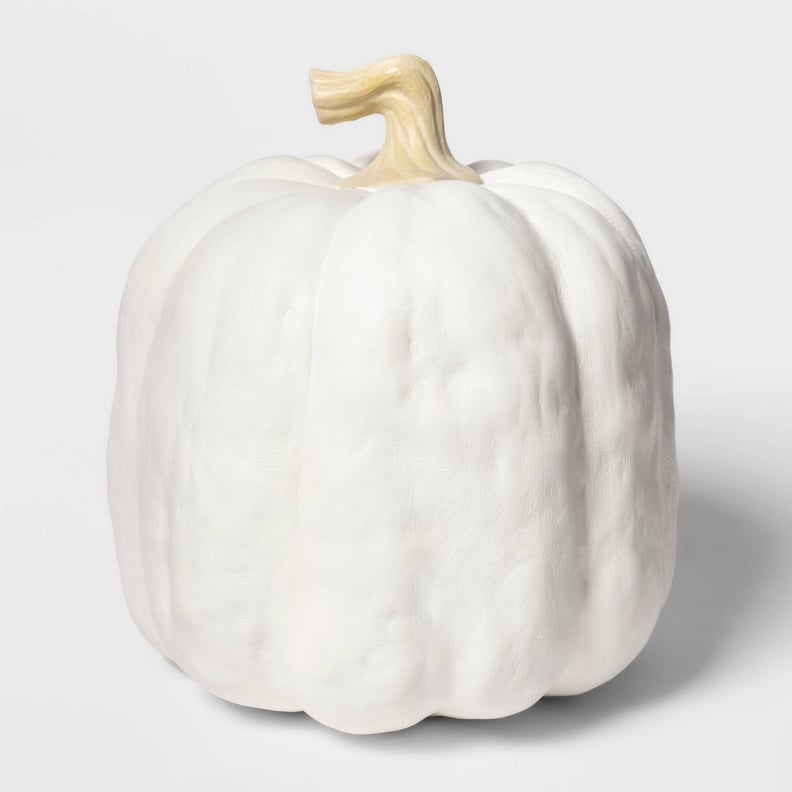 Best Fake Halloween Pumpkin
Hyde & EEK! Boutique Falloween Medium Sheltered Porch Pumpkin ($20)
If you love piling pumpkins onto your porch during the weeks leading up to Halloween, you won't regret investing in a faux option. This one, with its twisted stem, textured surface, and pretty white hue, looks surprisingly real but won't rot. Use it indoors or on a covered outdoor area.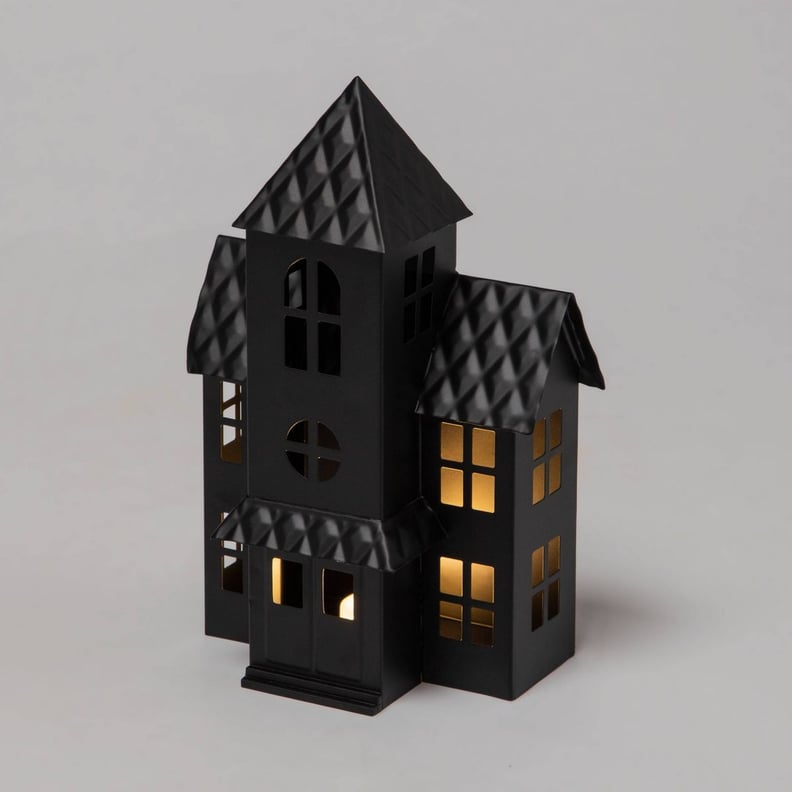 Best Haunted Mansion Decor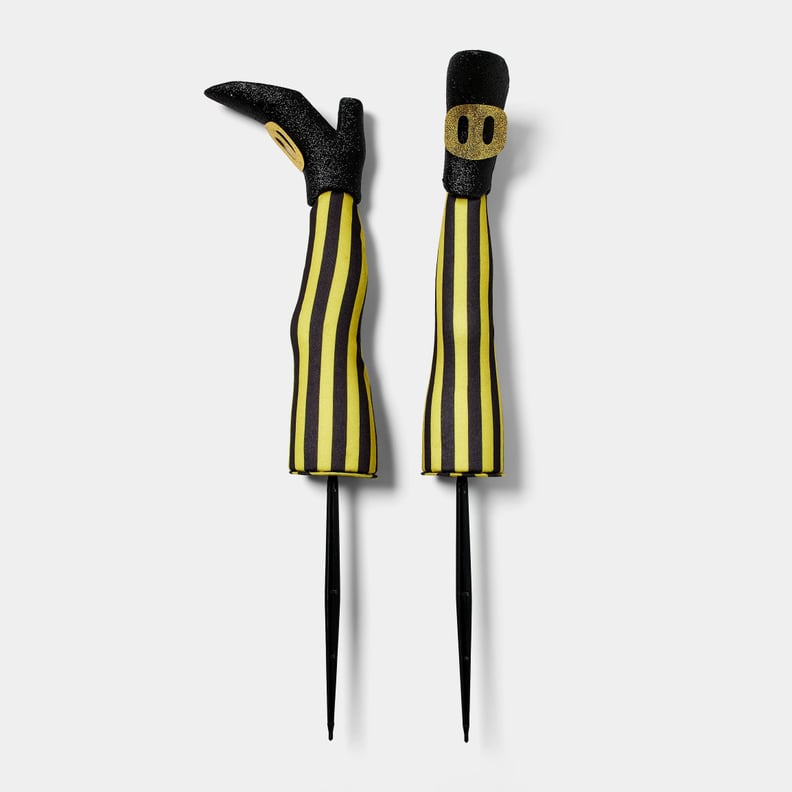 Best Halloween Yard Stakes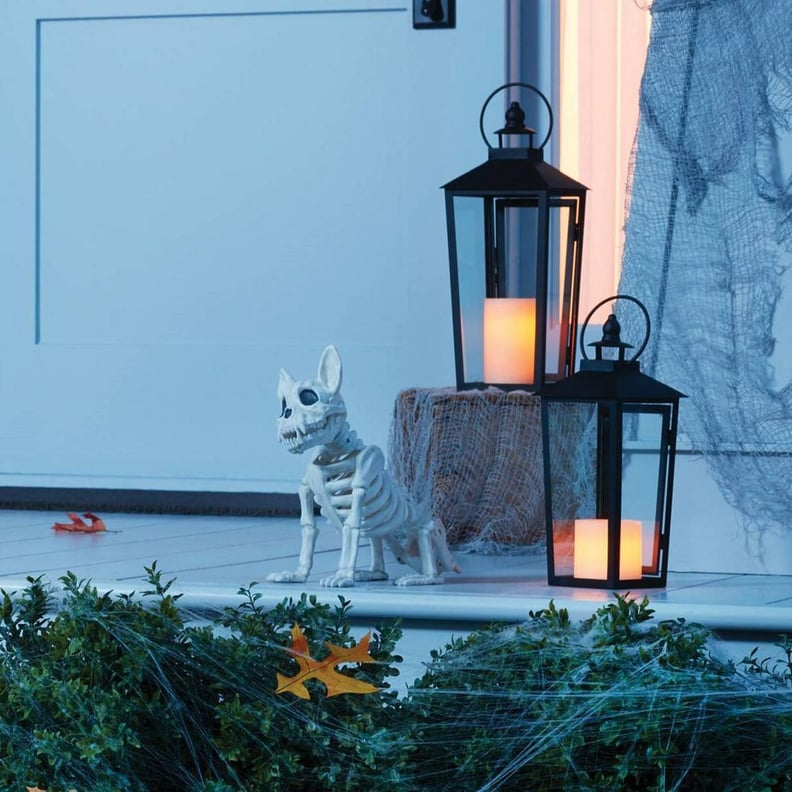 Best Animal Halloween Skeleton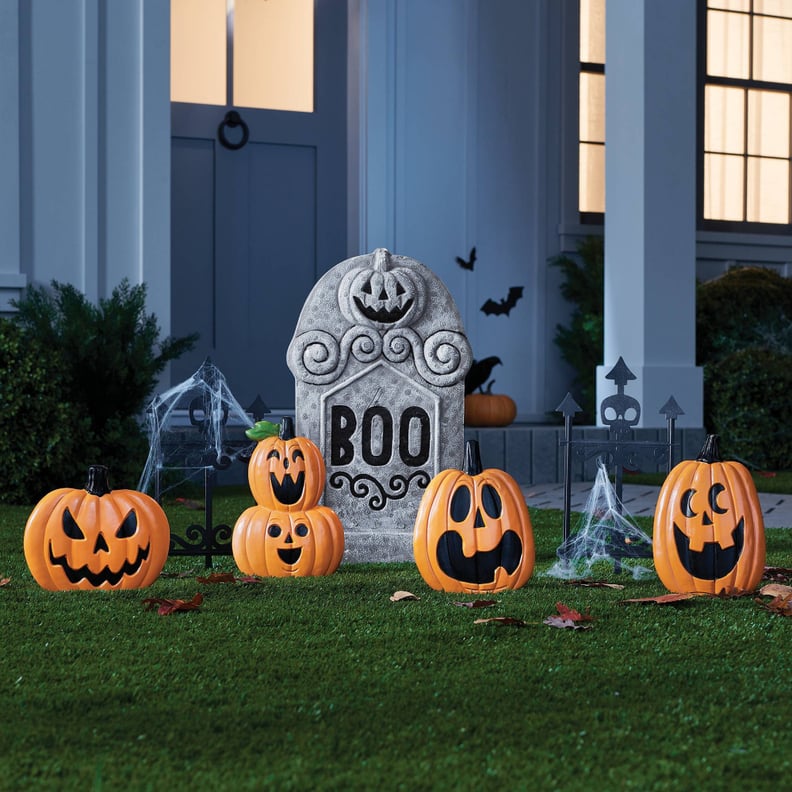 Best Outdoor Halloween Decor Set
Hyde & EEK! Boutique 14pc Pumpkin Scene Setter Kit ($20)
If you're having a hard time figuring out where to even start when it comes to your outdoor decor, get this pumpkin scene set. It comes with fence pieces, jack-o'-lanterns, a tombstone, and faux spiderwebs so you can set the scene and go from there. Everything comes with yard stakes as well so it's easy to set it up.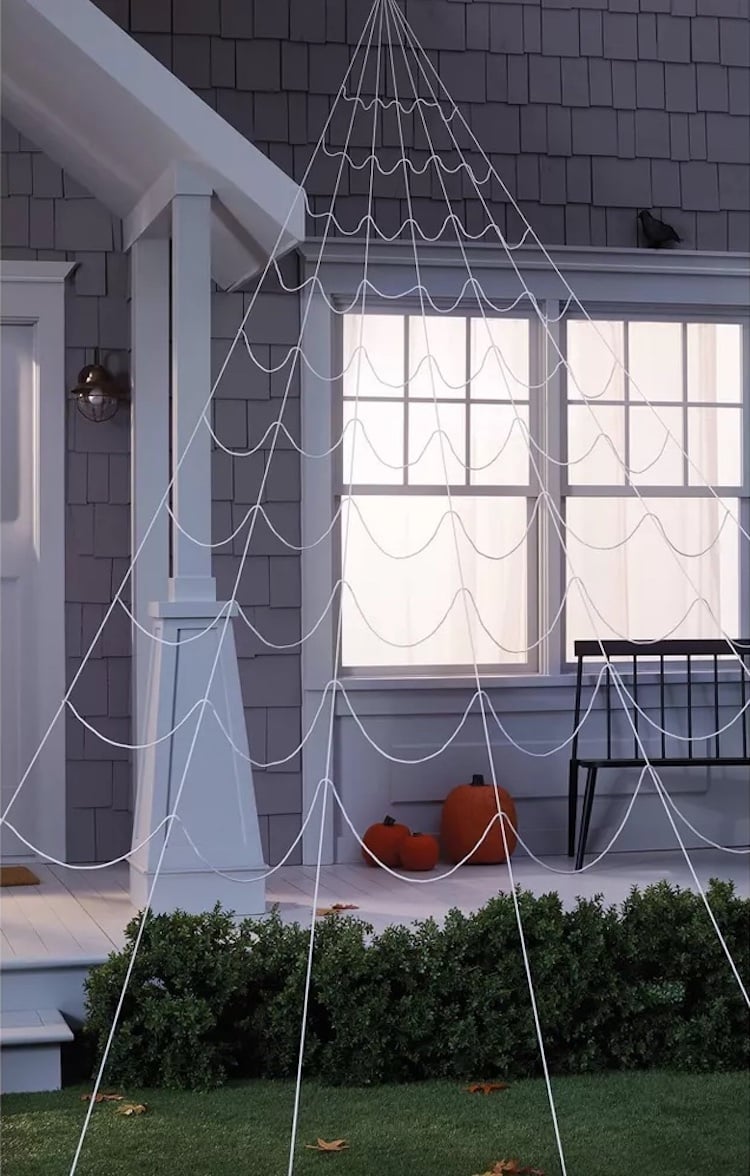 Best Oversized Halloween Spiderweb