Turn Your Bathroom Into a Self-Care Sanctuary With These Stylish and Budget-Friendly Pieces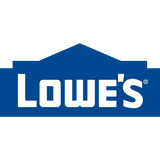 We've partnered with Lowe's to help you take your bathroom from just another room to a rejuvenating haven with premium-quality products at incredibly affordable prices.
Bathrooms often get overlooked in interior design. It's not just the room where you brush your teeth, though: with the right decor choices, your bathroom can become a restful self-care sanctuary.
All it takes are a few smart design choices and top-quality products from Lowe's. When you shop Lowe's selection of showroom-worthy pieces at budget-friendly prices, you can afford the top-to-bottom bathroom renovation you've been dreaming about. Follow these eight decorating strategies to create a spa-worthy experience in your very own home.