Follow These Key Tips to Design a Stylish Kitchen Within Your Budget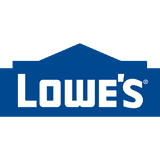 We've partnered with Lowe's to inspire you to create your dream kitchen using its stylish, high-quality products at surprisingly affordable prices.
After a year of more cooking at home than you ever dreamed possible, a perfectly functional kitchen isn't just nice to have — it's necessary. Every single surface, cupboard, and appliance should not only work together beautifully but also look effortlessly stylish.
Of course, renovating a kitchen from top to bottom can get expensive quickly if you're not careful. On the other hand, you definitely want high-quality pieces that will serve you well for years to come. That's where Lowe's comes in. Lowe's stocks showroom-quality products at budget-friendly prices, making it easy to afford everything from your dream fridge to a stunning backsplash. Keep these guiding principles (and stunning decor pieces) in mind during your kitchen renovation, and you're sure to love the outcome.