sCarabane Solar Powered Camper
Is This Luxurious, Solar-Powered Camper Real Life or a Vacation Dream?!
Curbed reports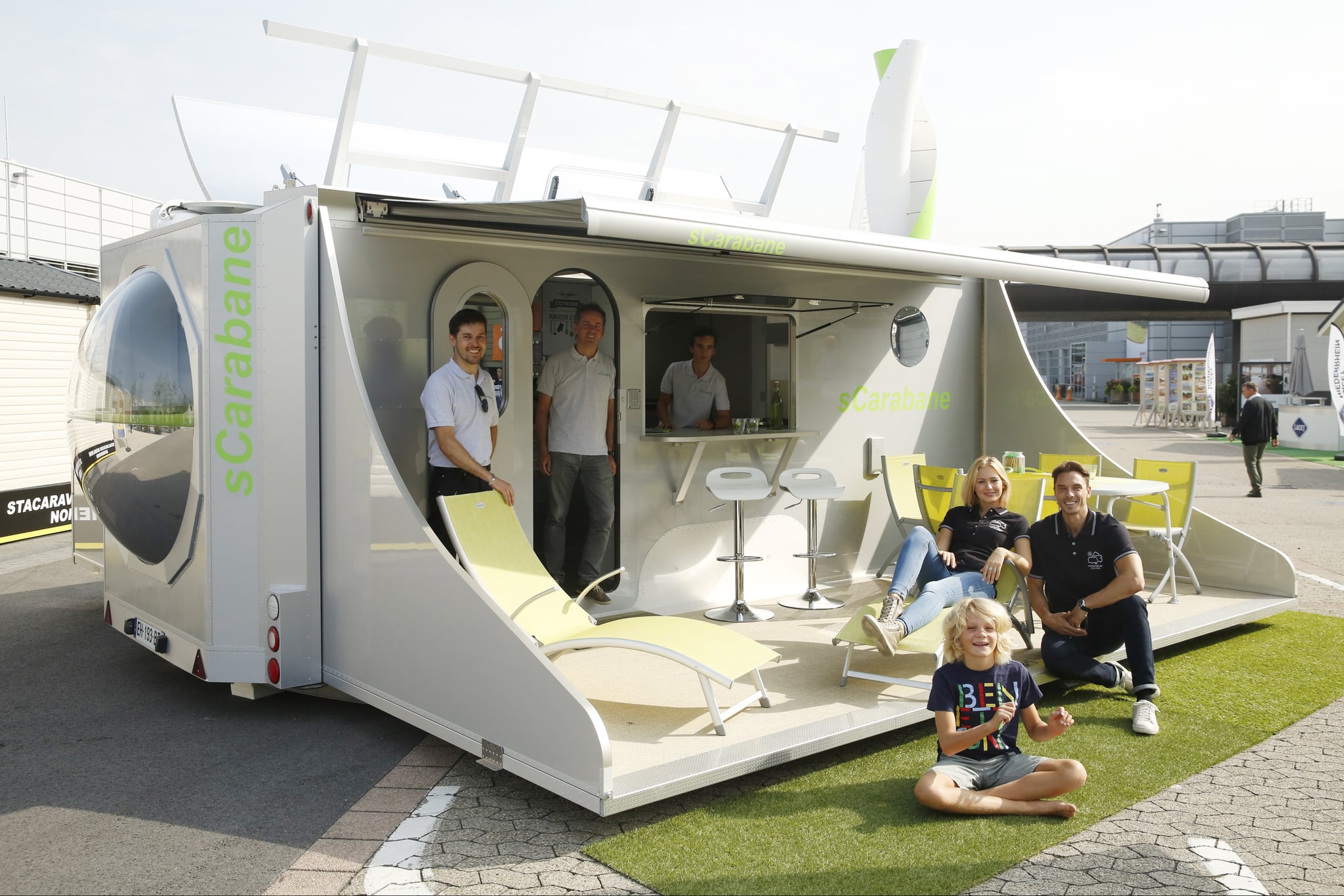 Would you rather have a road-trip-ready caravan or a cozy-meets-luxurious, solar-powered dwelling? Thanks to sCarabane, a tech-savvy camper, you don't have to chose. It can transition from one to the other in just 30 minutes!
The sCarabane has been years in the works, and it's like nothing we've seen before. On the road it's a typical 26-foot trailer, but it unfolds into a 420-square-foot abode — that's bigger than many starter apartments! It comes complete with a relatively spacious master bedroom, smaller bedroom designed to hold two twin beds, a six-person dining table that can be converted into extra sleeping space, bathroom area complete with washing machine, and the pièce de résistance: a luxurious outdoor deck perfect for relaxing.
And then there's the solar powered features. The SCarabane sits on top of a circular track so it can rotate to get maximum sun exposure throughout the day. A retractable wind turbine generates an impressive amount of power and solar cells, and a solar concentrator provide backup power and hot water, respectively. In other words, it's not only luxurious, it's also super green-savvy.
Curbed reports that there's no scheduled release date as of yet, but when it does it the market, it won't be cheap. Until then, we'll be saving up.