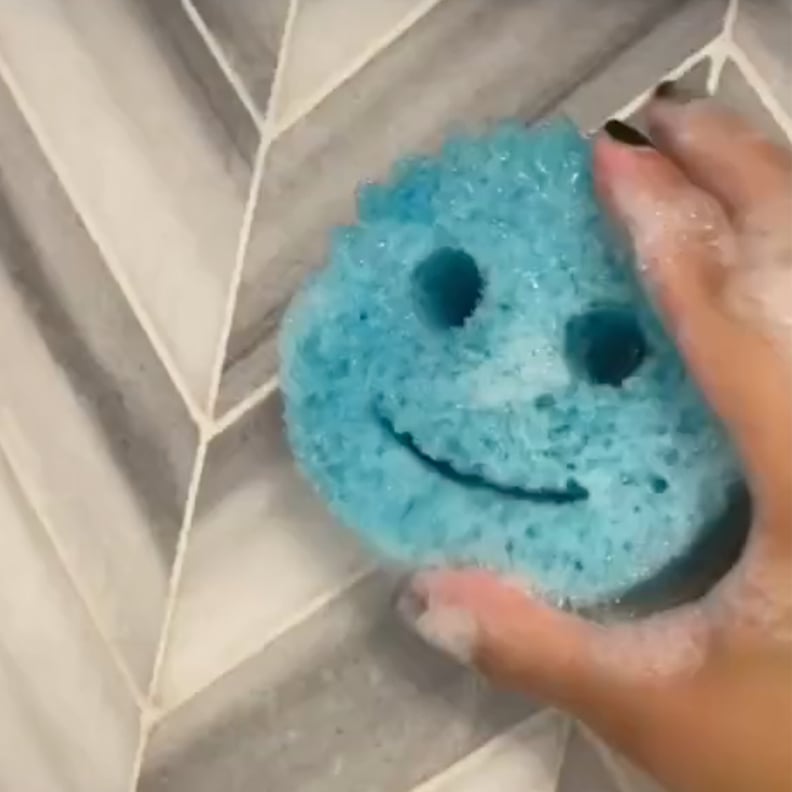 If you've ever learned a cleaning trick or two from TikTok, odds are it came from Vanesa Amaro, otherwise known as the "Queen of Cleaning." The professional housekeeper, who's become somewhat of a fixture on cleaning TikTok, has amassed over three million followers each on both her Spanish and English accounts. While Vanesa initially garnered interest for her videos about cleaning hacks that she used for her clients' houses, she recently quit her job to start working on followers' houses for free.
From demonstrating the many versatile ways you can use a Scrub Daddy (in case you were wondering, she's convinced me to use them exclusively) to showing exactly how to fold towels like a spa, Vanesa's genius instructions and tips have overwhelmed her comments section with people expressing their gratitude for her videos and for reminding them to clean things they didn't even know needed cleaning. Like, did you know you had to scrub your dishwasher every three months or your light switches once a week? 'Cause I sure didn't . . .
Not only is her content packed with knowledge, but her sweet, bubbly personality and the adorable way she ends every TikTok with her catchphrase, "How pretty!" actually make tidying up a slightly more enjoyable activity. Ahead, check out some of Vanesa's best cleaning hacks — welcome to CleanTok!