Passion, Power, and Honor: 9 Young Latinx Activists Who Are Changing the World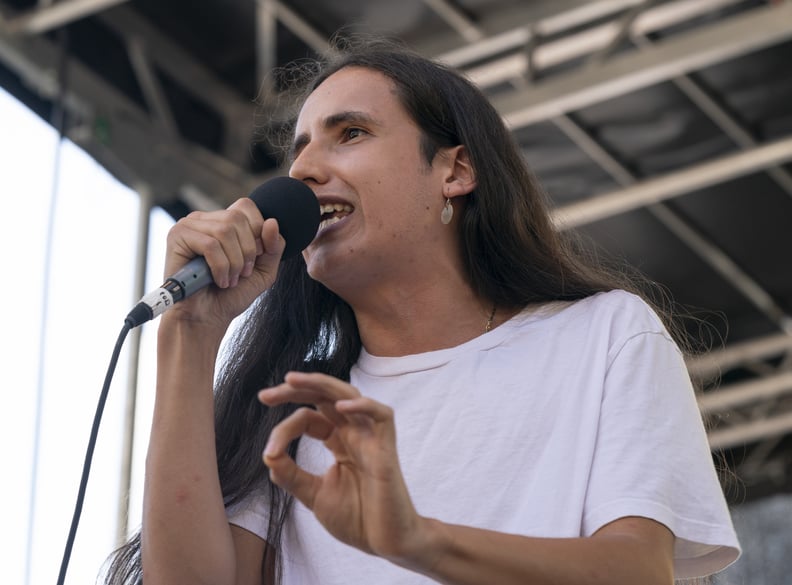 SOPA Images | Getty
SOPA Images | Getty
One stereotype that is true about the Latinx community is that we are strong. When we are passionate about something, such as change, we put all our heart into it, and keep persevering until the goal is met. There are many Latinx activists who are an example of this, using their personal afflictions to strive to make the world around them a better place to live in. Read on to become inspired by the young activists who are pushing for change in 2020, and beyond.
Sophie Cruz
Sophie Cruz learned early never to take no for an answer. Sophie made international headlines in 2015 when she was just 5 years old, by making it past the barricades to deliver Pope Francis a letter regarding her fear of US Immigration and Customs Enforcement (ICE). The Pope was moved by her letter and addressed the issue at a meeting with the United States Congress the next day.
The meeting called for the US to be inclusive of refugees and immigrants, encouraging an open discussion on the topic across the states. In 2016, Sophie was invited to meet President Obama at the White House for a Cinco De Mayo celebration, and in 2017, she was featured as a speaker at the Women's March in Washington, DC, in protest of Donald Trump's inauguration. The young Mexican continues to ensure the continuance of Deferred Action for Parents of Americans (DAPA) so that her parents — and all undocumented parents — can remain in the US.
Ramon Contreras
Gun violence plagued Ramon Contreras' Harlem neighborhood, eventually taking the life of one of his longtime friends. After the tragic incident, Ramon made it his mission to advocate for inclusive gun reform in communities of color. He is the co-founder of the youth-led group Youths Over Guns, which was formed by students of color following the Parkland, Florida mass shooting.
On June 2, 2018, Ramon marched across the Brooklyn Bridge alongside other activists to protest gun violence, carrying a casket to symbolize the permanent effects that pulling a trigger can bring. Thousands were in attendance of the evocative event that highlighted protesters' love for human life. The 20-year-old is currently an active member in Team Bloomberg's National Constituencies and Coalitions, and aspires to become a lawyer.
Jamie Margolin
Global warming is Jamie Margolin's prime focus of activism. In her hometown of Seattle, she educated, protested, and campaigned for climate action at the age of 14. In 2017, she founded Zero Hour, a youth-led movement creating entry points, training, and resources for young activists against climate change.
She went on to lead a youth climate march in Washington DC and was part of the Global Climate Strikes. She also testified in front of Congress what it's like to be a youth with global warming posing a threat to her future.
Daphne Frias
First inspired by Florida's Parkland shooting to get engaged in activism, Daphne Frias organized and fought for accessible transportation for her and her State University of New York College at Oswego classmates to attend the March For Our Lives protest. She succeeded in her efforts when 100 plus students from her campus received busing.
Daphne lives with Cerebral Palsy and invests her efforts in getting those with disabilities the outlets they need to participate in movements. In August of 2018, she was appointed as the NY State Director for March For Our Lives, and later won the campaign for County Committee Women in her district. She is also a founding member of the National Children's Campaign, which represents over 74 million children, and founder of Box the Ballot, a bipartisan initiative to ensure the voices of Americans are heard despite not being able to vote in person.
Edna Chavez
Before a crowd at the March For Our Lives protest, a 17-year-old Edna Chavez told the heartbreaking story of her brother Ricardo, whose life was taken from him during a shooting outside of their South Los Angeles home. Ricardo was only 14 when he lost his life to a senseless act of gun violence. Deeply affected by her loss, Chavez became a youth leader at Community Coalition, speaking on a variety of issues from addiction and crime to poverty, civic rights, and immigrant rights. In 2018, she was named one of Teen Vogue's 21 Under 21.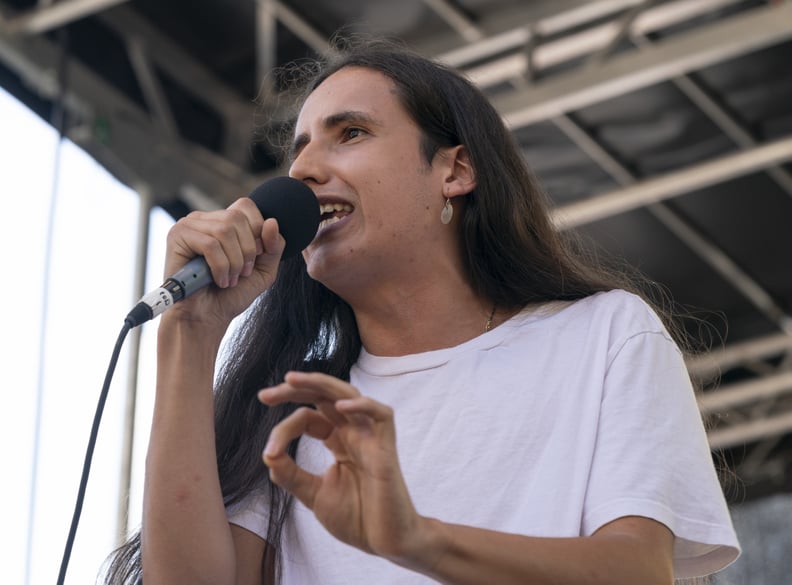 Xiuhtezcatl Martinez
Triple threat Xiuhtezcatl Martinez is an activist, hip hop artist, and author of indigenous Mexican descent. At the age of six, he began his activism by speaking out at the Rio+20 United Nations Summit in Rio de Janeiro, and now has been able to address New York City's General Assembly at the United Nations.
At just 19 years old, he's the youth director of Earth Guardians, a worldwide conservation organization founded by his mother Tamara Roske in 1992. The environmental activist is a profound leader in the climate change movement, filing two lawsuits in the name of it — the first time in 2015 when the Obama administration contributed to climate change by causing fossil fuel production and greenhouse gas emissions, and the second time in 2018 when he became the lead plaintiff in the Martinez v. Colorado Oil Conservation case where he went against the government of Washington.
Bold in his pursuit for climate resolve, Xiuhtezcatl took his activism a creative step further by utilizing hip hop music to highlight environmental injustices in Colorado, the state of his birth.
Faith Florez
Faith Florez is the creator of Calor, an app that alerts farm workers about their health in hot climates. In 2018, Apple used the app to showcase its Apple Watch health based capabilities. Notifications from the app educate workers on what to eat, drink, and wear when they are preparing for their shifts. In the event of an emergency, the app also functions as an emergency hotline to 911 should users require medical attention in isolated areas of work.
Faith was inspired to create the app when she heard stories passed down from her grandfather about field work and the negative impact it had on the family's health. The third-generation Mexican-American is founder of the Latina Legacy Foundation and was honored as a Three Dot Dash 2019 Global Teen Leader.
Melissa Christina Marquez
Known as the "Mother of Sharks," Puerto Rican and Mexican marine biologist Melissa Christina Marquez shocked viewers of Discovery Channel's Shark Week in 2019 when she remained cool as a cucumber after being bitten and dragged by a crocodile. We are glad to report that the highly regarded TEDx speaker is doing just fine after the scary television incident. In fact, she is doing incredible.
She is the founder of The Fins United Initiative (TFUI) and has traveled to over 20 countries to discuss the conservation of marine ecosystems and the importance of inclusion and diversity in science. Melissa writes regularly for Forbes Science, with her articles reaching close to a million views, and has been featured in major media outlets as well.
Sara Mora
Standing up to the federal government in 2017 after it announced its plans to discontinue the Deferred Action for Childhood Arrivals program (DACA), started Sara Mora on her work in activism. After publicly revealing that she was an undocumented DACA recipient, Sara aimed to shatter the stigma attached with being an undocumented person living in America. She is now the co-founder of the Women's March Youth Empower and is the founder of the social platform Who Is Our 2020, a place for promoting youth political engagement.