Bella Thorne on Life After Disney
Bella Thorne Opens Up About Her Disney Days: "I Was Just a Puppet"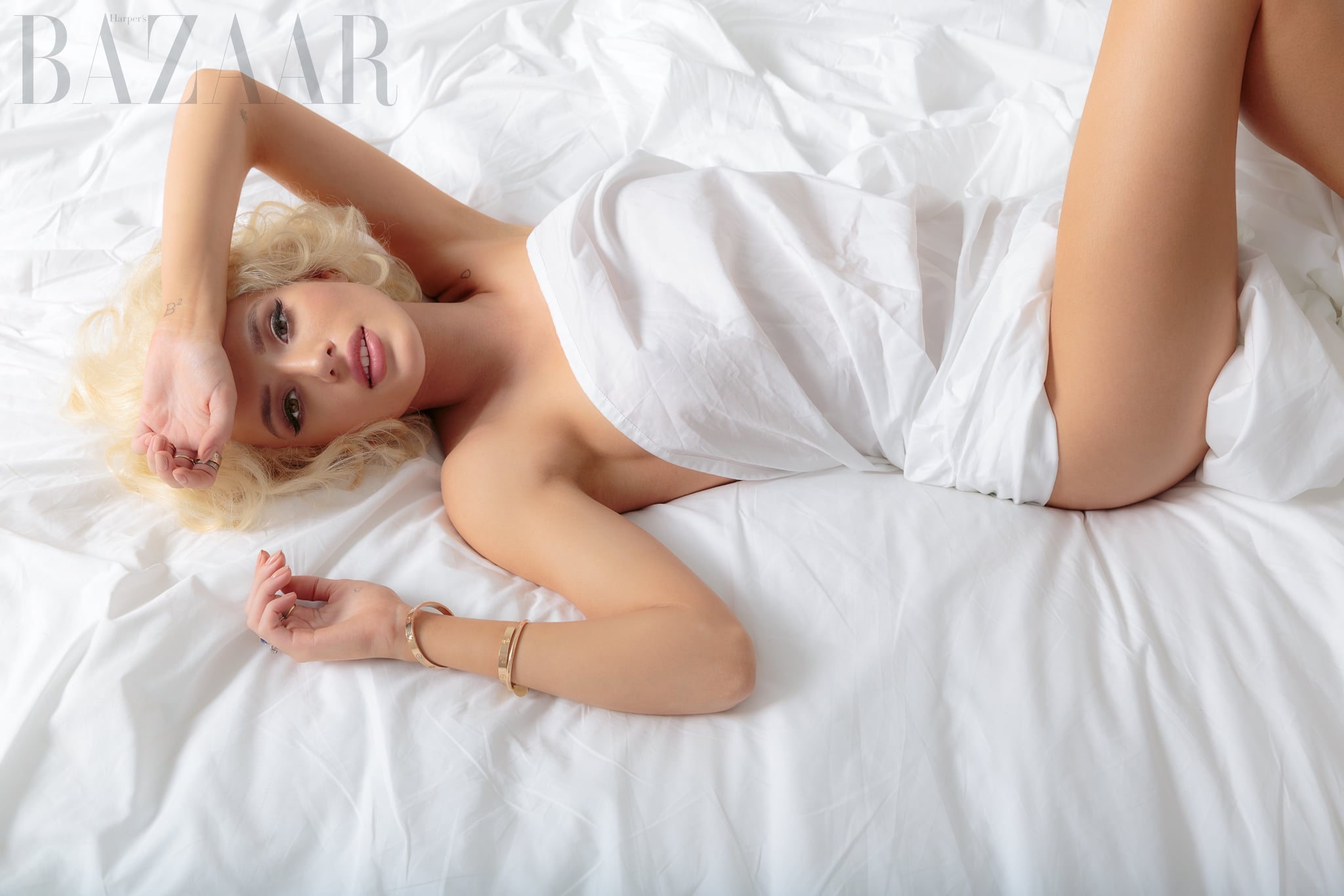 Bella Thorne has been in the limelight since she was a little girl and now, at 19 years old, she wants people to see the real her. She is opening up about trying to find success after being on Disney's Shake It Up in an interview with HarpersBazaar.com and speaking candidly about being in the public eye and her sexuality.
The actress's breakout role as Cece Jones pushed her into the limelight, but after the show was canceled in 2013, Bella struggled to find who she was outside of her Disney character. "People will ask me, 'Who are you now?' But this is who I've really been — you just didn't see me before. I was just a puppet. I wasn't allowed to make my own decisions or think for myself in any way." She went on to say, "Not only did fans pigeonhole me, but casting directors wouldn't read me anymore. They were like, 'No, we don't want her to come in because she's so Disney.' I had to literally beg for an audition," says Bella, who will appear on a new Freeform show called Famous in Love.
Discussing her love life, Bella (linked to celebrities like Gregg Sulkin and Tyler Posey in the past) says she's "single as f*ck," adding "I don't like having my phone blown up by a bunch of different guys where I don't really know where I stand with any of them. It sucks."
So what about those rumors that she's been dating YouTuber Sam Pepper? "Even if I'm not dating somebody, even if we're just seen hanging out, he must be my boyfriend and we're moving in and holy sh*t we're getting married."
She might be single at the moment, but Bella has been very open about being bisexual and being with women. "I've done other stuff with girls, but I want to actually date a girl. I can't tell if a girl is hitting on me or she just wants to be friends. And I don't want to flirt with a girl if she thinks I'm just being her friend. What if I kiss a girl and she's like, 'Oh, I'm just your friend, dude, I can't believe you just crossed that boundary.' I'm confused on what they want from me."
The 19-year-old has over 15 million followers on Instagram alone, and even though she loves to post what some would consider risqué photos, at the end of the day she has insecurities just like the rest of us. "It's hard every time I step out of the house. I have to worry about someone photographing my acne and how it's going to look if someone's going to write about me having bad skin because 'she was partying' or 'out too late the night before.' That part [of fame] sucks for sure."
Now that she is far away from her Disney days and gearing up for her new series, Bella is living like her true self and isn't afraid of it anymore. "People go through some f*cked up sh*t. But it doesn't mean that you have to turn completely to the dark side and be unhappy and depressed. I have had really dark thoughts. When I was younger I thought about killing myself; it's very normal and in a way that, if you're upset with who you are and how your life is going, you could think these things. I want people to know that it's OK to talk about it. And the more I do it, the more my fans will do it with each other, and with other people in their life."