Diane Guerrero Upcoming Projects and Initiatives
Diane Guerrero Continues to Make the World a Better Place, and We'd Love to Be Her BFF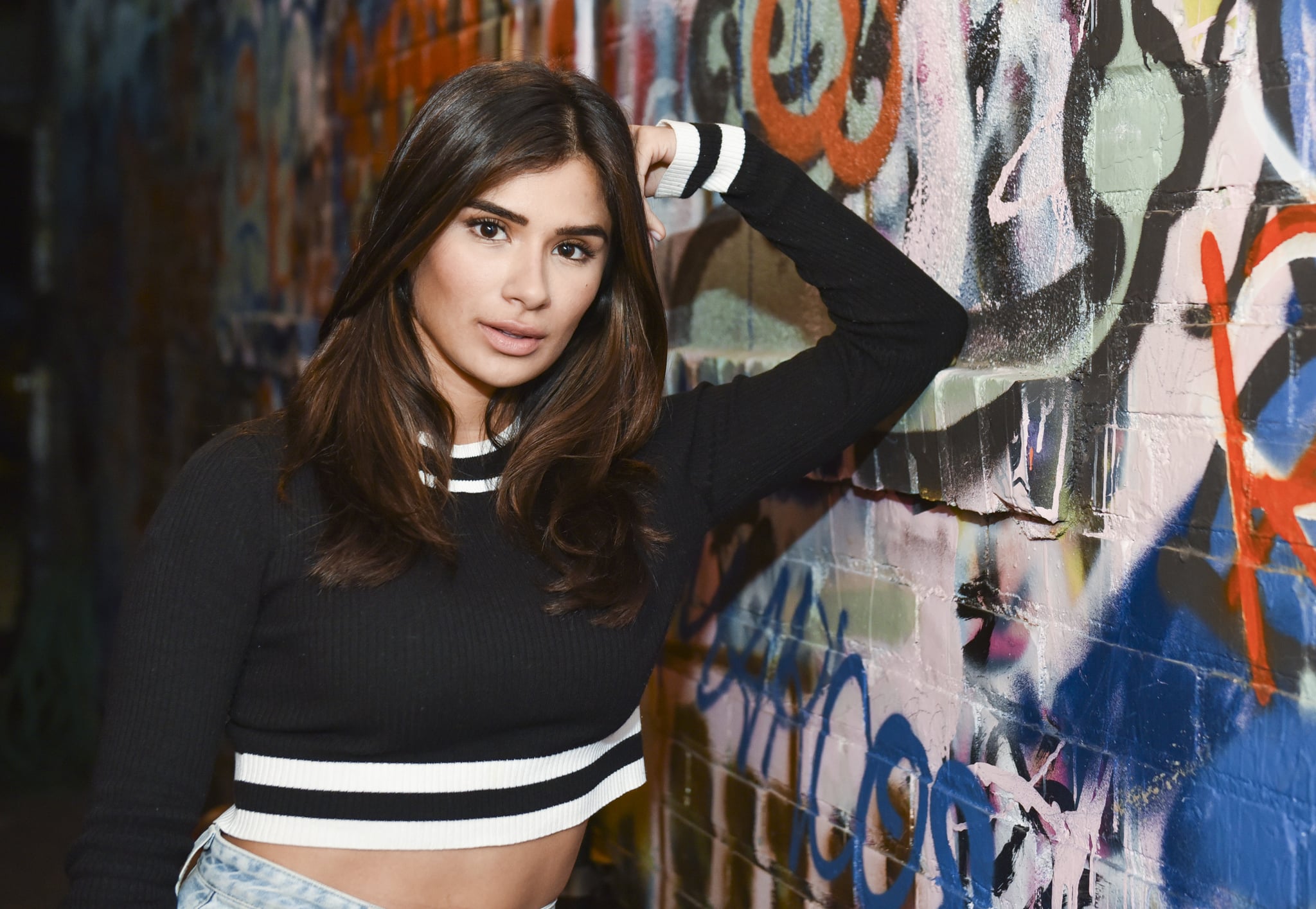 You might remember Diane Guerrero as the vivacious and unapologetic Maritza Ramos on Orange Is the New Black, and Lina, Jane's witty best friend on Jane the Virgin, but she is so much more than that. She's a proud Latina, an author, an immigration reform advocate, and always looking for ways to help improve her community.
"I'm always looking to partner with organizations and companies that have a positive message and a positive mission," Diane told POPSUGAR. "And I truly believe that more communities need to be educated on the environment and how to stay healthy." She said she's especially dedicated to communities that have low-income backgrounds as they have little resources and are often let down.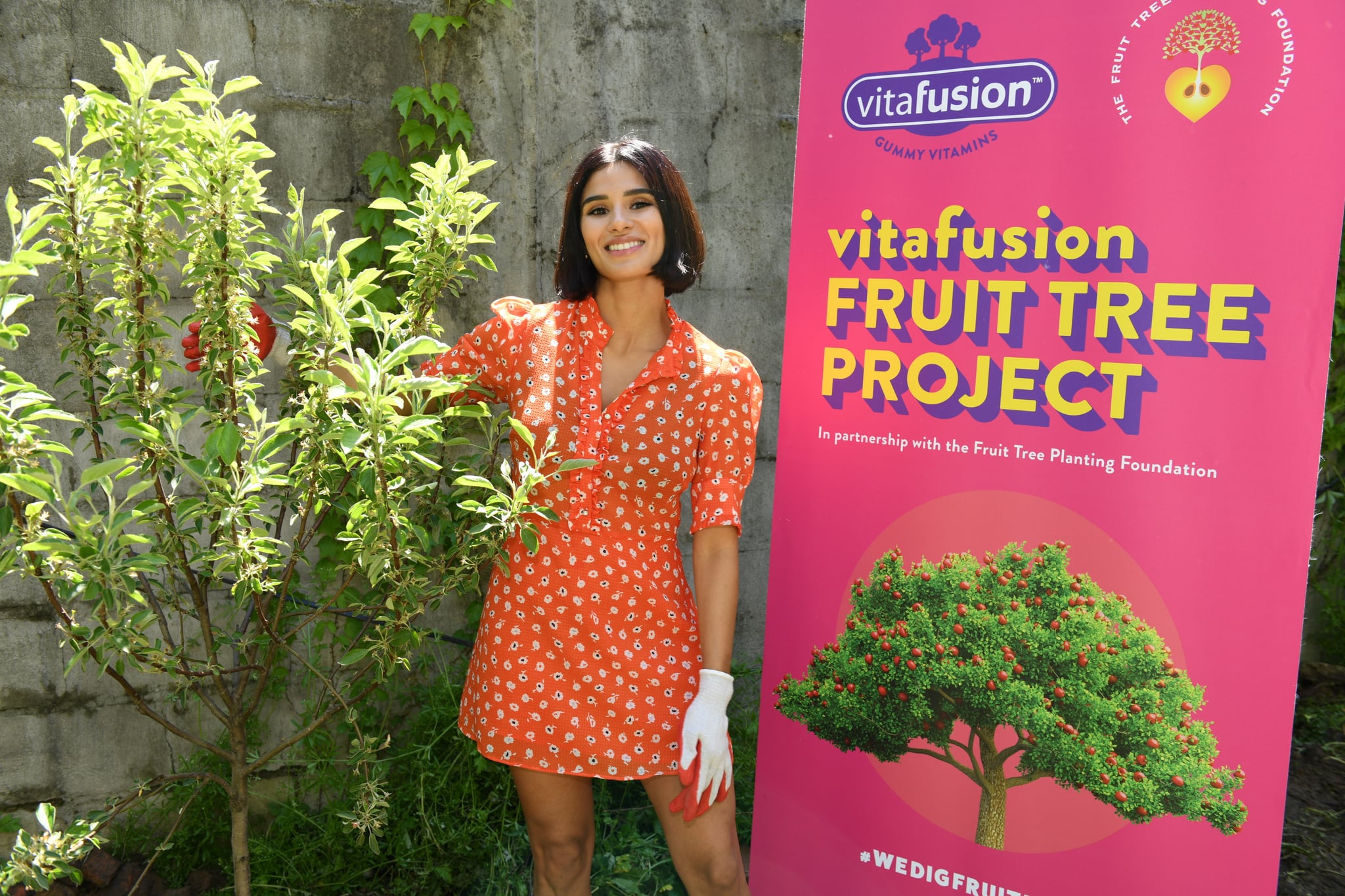 That's why she has teamed up with Vitafusion gummy vitamins and joined its partnership with the Fruit Tree Planting Foundation to support communities in need by planting 200,000 fruit trees by 2020. She attended the first planting of the year last month in Los Sures, in the South side of Williamsburg, Brooklyn. Los Sures was considered the worst ghetto in America, and one of the poorest neighborhoods in NYC in the late '70s and '80s. Its long-term Latinx residents are now feeling the effects of gentrification as they battle staying true to their local identity and the luxury lifestyle that's starting to surround the area.
These tree plantings might offer some relief to the residents. "I'm seeing the community come together to participate in the planting of these trees," Diane said. "People will benefit from learning how to take care of these trees because they provide a clean water source, clear air, filter out air pollutants, and sustain clean soil, community building and farming. Every community needs to experience this." She added that initiatives like this also encourage communities to be healthy, and sustain their neighborhood in a healthy way.

Fruit trees have already been planted at public schools, city parks, community gardens, low-income neighborhoods, international hunger relief sites, and in hurricane-stricken areas in Houston, TX; Staten Island, NY; Bronx, NY; Miami, FL; El Salvador; and Uganda.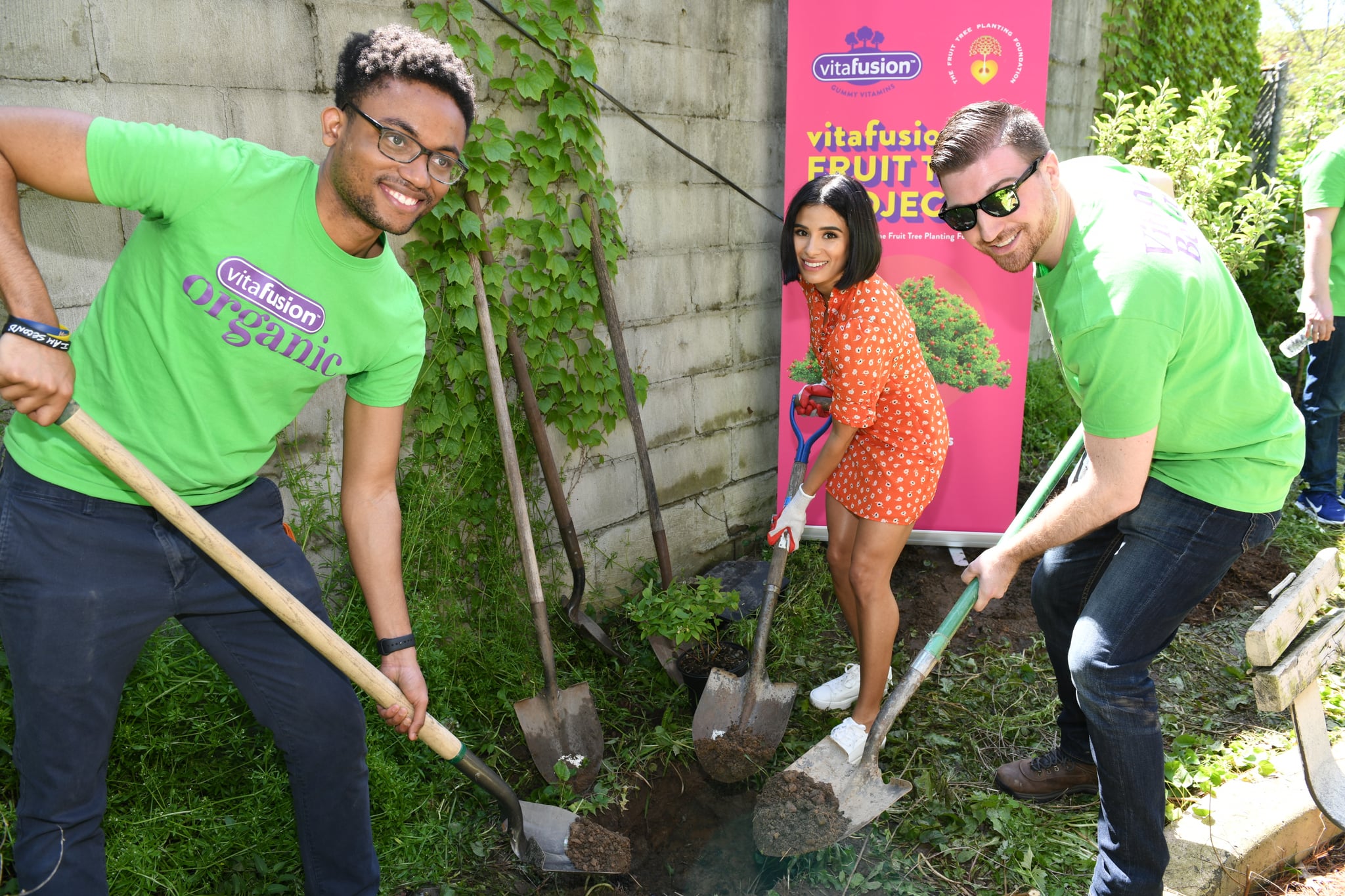 Besides encouraging communities to lead healthier and sustainable lives, Diane is also shooting the second season of her show Doom Patrol with DC Comics, and working on a children's book version of her story, "In the Country We Love: My Family Divided." The book goes into detail about how she was just 14 years old on the day her parents were detained and deported while she was at school.
Diane's parents are Colombian, but she was born in the US, which allowed her to remain in the country and continue her education thanks to family friends who took her in and helped her build her life. She's excited to be able to reach a younger audience now, and maybe offer support to other kids who are going through what she went through, assuring them they're not alone.
"It's a story that we can all relate to," Diane told POPSUGAR. "This country is made up of immigrants, and the immigrant story isn't foreign to anybody. Anyone who has empathy for the human race and our experiences is going to be able to relate, and that's the point of sharing my story, that we can all find a common thread in order to be motivated to make a change, whether it's by voting, helping immigrant families, joining organizations that support immigrant right activists, and continuing to represent the immigrant community in the way that they deserve, which is to be represented correctly, as hard-working people, as people who make this country better."