Diego Boneta Talks New Album and Scream Queens
Diego Boneta Dishes on His New Album and His Newfound Love For New Orleans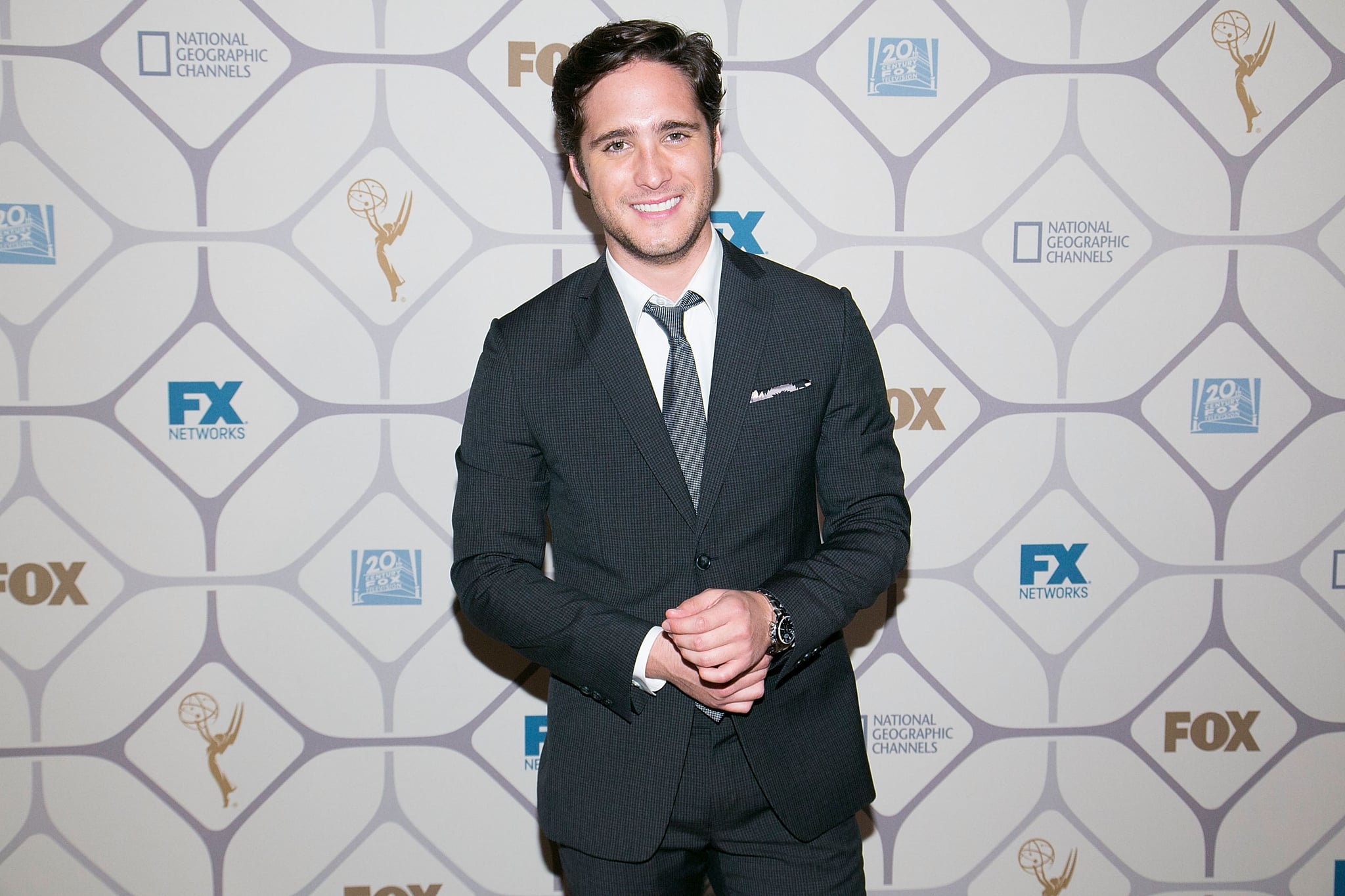 Diego Boneta is about to be everywhere as one of the stars on Fox's Scream Queens, but you're probably already familiar with the Mexican actor and singer from his days in Rebelde or as Alex on Pretty Little Liars. We caught up with Diego as part of his partnership with Marriot's #LoveTravels campaign, which encourages travelers to celebrate unique experiences, and he opened up about what he misses the most about Mexico, his love for New Orleans, and what we can expect from his new album. Keep scrolling for his must-read quotes, then check out all the times he showed off his muscles on Instagram and remember that time he had a reunion with Troian Bellisario.
On what traveling means to him: "Traveling has made me who I am. I've learned so much from going to different places, touring since I was 12, and I'm lucky to have a job that lets me do that. It opens your eyes; it unites us as a society. There's something, it sounds dramatic, but about having to figure out what to do and where to go without speaking the language. You travel to see things, to learn things, and to be in a place you've never been that's exciting. Especially if you're alone, you meet people — I have very good friends I've met traveling."
On missing Mexico: "I miss the food, of course, but the people. . . the people! That warmth, the attitude. The people that do the catering for Scream Queens are from Veracruz, and the minute I go to get lunch, they're talking to me: 'Hey, Diego, ¿qué pasa?' They're telling me they're cooking pescado a la veracruzana and to come over on Saturday to have beers. It's inviting. It's a Latin thing to be welcoming and just have that happy attitude."
On what he loves about filming Scream Queens in New Orleans: "New Orleans is one of the only cities in the US that I feel has history. The first pharmacy in the states was here, the French Quarter, the music; the history behind this city is what makes it special. I'm having dinner with this 75-year-old jazz player I met here tonight. There're all kinds of people here."
On the cultural differences between Mexico and the US: "I say people in America live to work and people in Latin America work to live. I'm a real workaholic now, so it's important for me to disconnect for a few weeks."
On his favorite place in the whole world: "Mexico is home and where I go to recharge my soul, but Paris is one of my favorite cities in the world. Artistically, when I'm feeling tired and like I'm jumping from one project to another one, I can go there and recharge and say, 'What's next? I'm ready for the next project.' I can't explain it. I don't know if I lived there in a past life. I feel a little like Owen Wilson's character in Midnight in Paris. As a creative person, it inspires me. I don't speak French at all, my family isn't French, but there's a connection I have with the city."
On his new album: "Music was my first passion. I've been very hands-on in the process. I was just in the studio last night. It's going to be an EP with six songs in Spanish and in English. There are some songs in Spanish that are a little like what I did before in my first and second albums, but I say it's a mix of Bruno Mars and The Black Keys. What I did before was more mainstream pop, and it's been eight years. I've grown up a lot."