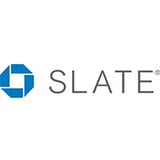 We've teamed up with
Chase Slate
to help you take control of your finances and make 2019 your best year yet.
The new year brings all kinds of wishful thinking. This is the year that you're going to commit to exercising every single day, meal prep for the entire week every Sunday, and get a solid eight hours of sleep every night.
Though most New Year's resolutions revolve around physical health, that's not the only thing on our minds this time of year. According to a recent Chase survey, 84 percent of Hispanic adults believe their finances impact their overall wellbeing.* If you're neglecting your financial health, you're neglecting your overall health.
To help you get a grip on your finances in 2019, we tapped certified financial planner Brittney Castro, who is a Chase Slate financial education ambassador, to help us come up with six finance-focused New Year's resolutions. "Don't be intimidated by your finances," she said. "Whether it's learning about better ways to budget or pay down your debt . . . it's about taking control and realizing that small things can really make a difference." Start with these six simple goals — no matter your financial situation, they'll help you start 2019 on a good note and hopefully end it with healthier credit and more savings. Cheers to that!
Brittney always recommends her clients begin by taking stock of any debt they have. First, make a list of all your debt, including the type of debt, the balance, the interest rate, and the minimum payment. Once you have all the information, you're ready to deal with it. "Come up with a plan about how you're going to make additional payments to pay it down faster," she said. "You want to start with the debt with the highest interest rate, because that's what's hurting you the most."
If you do have debt, you might want to consider using credit cards as part of your repayment strategy. "Consider doing a balance transfer and using credit cards that give you low APR offers," Brittney said. The Chase Slate card offers a low introductory APR for the first 15 months on purchases and balance transfers, so you don't have to worry about racking up interest while you work on paying down another debt with a higher interest rate.
Keeping your credit score healthy is crucial for important life events like renting a home, securing a mortgage, and leasing or buying a car, yet so few of us know what our score actually is. Luckily, cards like Chase Slate are making it easier than ever to track your credit score. Chase's Credit Journey allows you to check your score for free and sign up for email alerts when it changes. "It's no longer a mystery," Brittney said. "There are no excuses anymore, because not only can you see your credit score on a regular basis, but you can also learn how to improve it."
Once you know where you stand, take steps to either improve your score or keep it healthy. "If you have credit cards, make sure you're paying them off in full and on time, because those two are the biggest factors for calculating your credit score," Brittney said.
No matter the size of your paycheck, everyone can benefit from following what Brittney calls the 50-20-30 rule. "Generally, 50 percent of your net income is for fixed expenses, 20 percent is what you're aiming to save, and 30 percent is what you use for the fun and variable spending," Brittney explained. Going overboard on dinners and drinks with your girlfriends? You can sign up for spending alerts with Chase so you don't start swiping your card without thinking about the cost.
The best way to keep your spending under control? Schedule weekly money dates for a certain time, and stick to it — no matter what. "Review your spending against your budget and handle everything you need to do in your financial life," Brittney said. "It's one thing to set up a budget, but the whole point is to review and make adjustments, and that's where those weekly money dates become valuable." These money dates are also a great opportunity to check in on your progress toward your other goals, like paying down debt or improving your credit score.
Once you have your debt and spending habits under control, you can turn your attention to your savings. The easiest way to grow the balance in your savings account is by setting up automatic transfers, Brittney said. "When you have . . . an automatic transfer into your savings account, you'll be really surprised by how easy it is to save," she explained. You don't have to transfer a massive amount of cash into savings, either. Even saving one percent of your net income every month will go a long way. The important thing is just to start somewhere!
Credits: Design: Rebecca Joy; Text: Annalise Mantz
Visit
Chase Slate
to learn more about credit card insights and get helpful information about managing credit and budgeting tips.
*The Chase Slate 2018 Credit Outlook was commissioned on behalf of Chase Card Services. A survey was conducted on behalf of Chase Card Services, by FleishmanHillard Global Intelligence and Research Now. Interviews were conducted online from March 28 – April 2, 2018 across the U.S. among 1,000 self-identified Hispanic adults age 18 and older. The credibility interval for a sample size of 1,000 is +/- 3.09% and larger for subgroups.