Gio Gutierrez Embodies Cuba as Havana Club Brand Ambassador
Familia, Cafecito, and Rum: Gio Gutierrez Brings a Little Bit of Cuba Wherever He Goes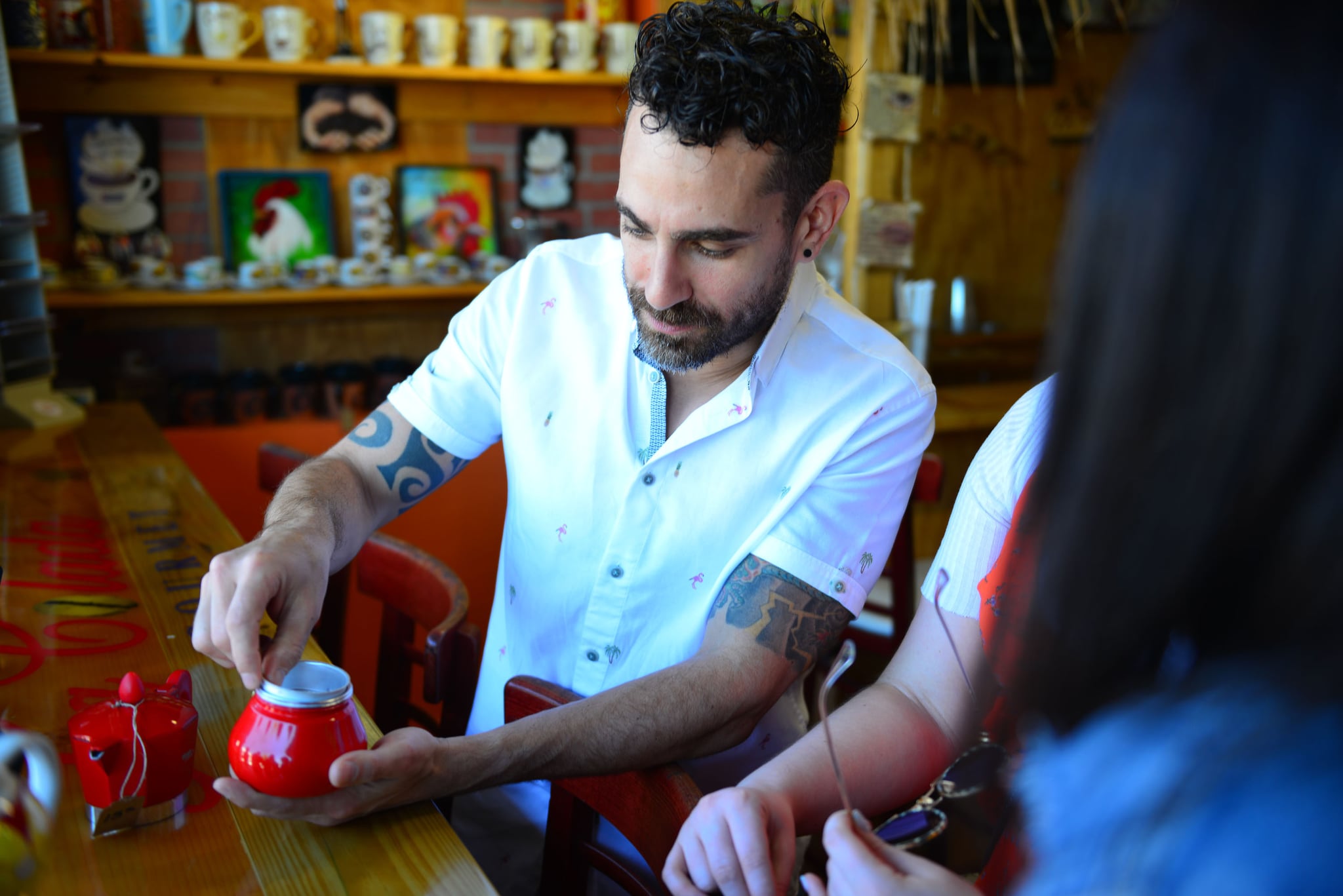 If you thought Pitbull was Mr. 305, you've never met Giovanny Gutierrez. Gio — what everyone calls him — is probably one of the most knowledgeable people I've met when it comes to Cuban culture, food, and spirits. He is a self-proclaimed spirits geek and ambassador for the Real Havana Club rum, and it shows. Every time he opens his mouth, he shares a little blurb of important information that could literally have the hashtag #PaLaCultura next to it.
He was born and raised in Cuba and is essentially the walking definition of the island: lively, happy, friendly, willing to help anyone who needs him, very fashionable, welcoming, and always ready to get things done. He makes people feel good and comfortable in any situation and never forgets to drop his spirits knowledge while inspiring those around him — all while spreading the love of rum gospel and creating memorable spirited experiences with those who cross his path. He's such a charismatic person, and when I met him, I instantly knew there was something special about him, and I had to share a little bit of his story.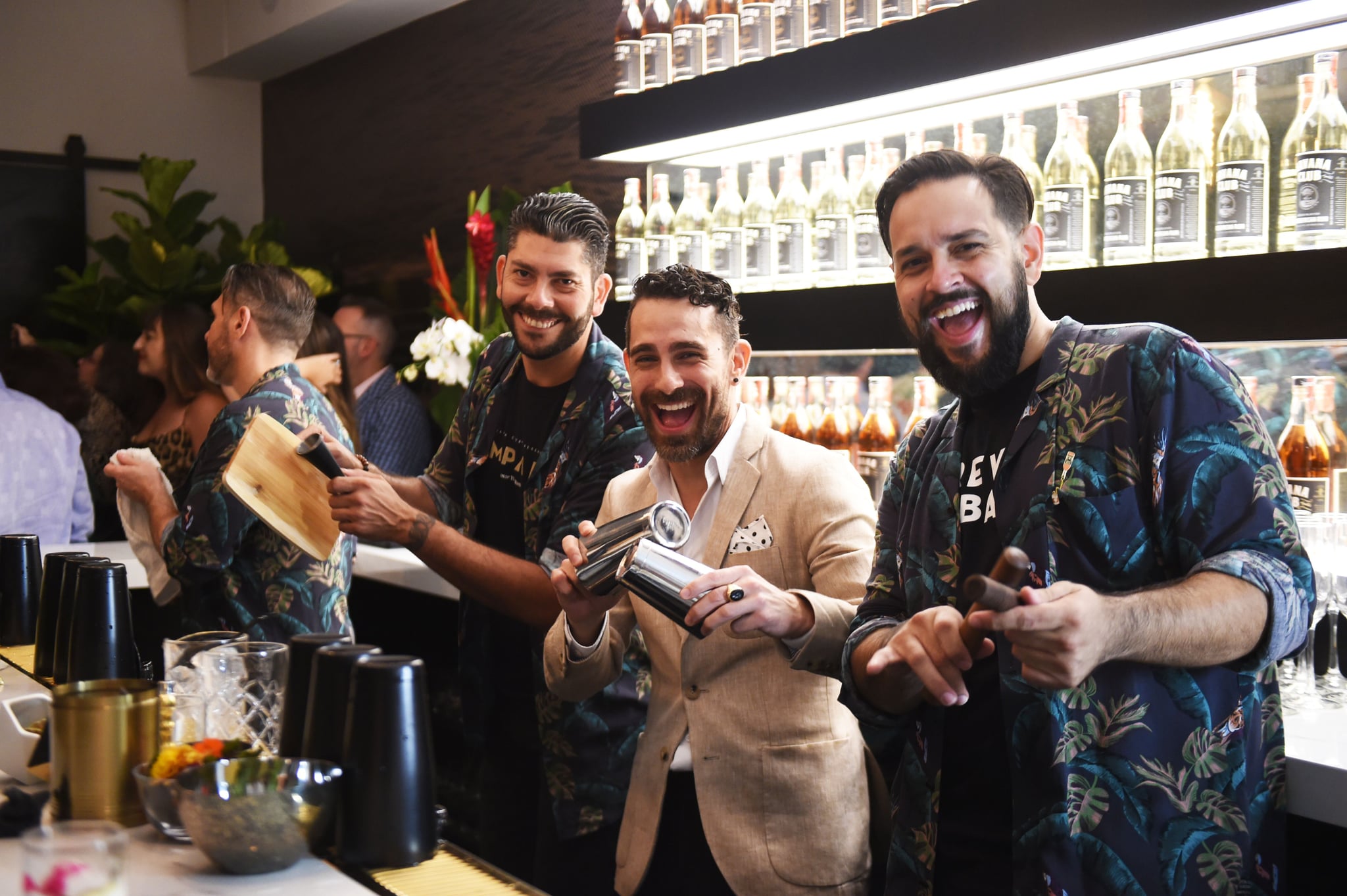 POPSUGAR: You're one of Miami's most notable socialites, a former vegan turned foodie, the founder of a video podcast about food, a Havana Club ambassador, and also a director at an advertising agency. Where do you find the time to do all of this?
Gio Gutierrez: It's something that most people who know me ask on repeat. Most people are convinced that I don't sleep or I'm a robot from the future. To be honest, I've learned to truly balance my love of all things culinary, marketing, and of course, spirits into my life in a unique way that makes me the happiest version of myself. That happiness is what keeps me going, and every day I wake up feeling grateful.
PS: When did you realize you were so passionate about food?
GG: I read Upton Sinclair's The Jungle in high school to learn about socialism and instead learned about the meat industry. When I told my Cuban mother about my new lifestyle choice to go meatless, she pretty much laughed in my face and told me I had to fend for myself. This was in 1995, and there wasn't a single local supermarket with a meatless freezer section. This was the point in my life where I learned to cook and started my passion for food. In the end, I threw all of that out the window, and I now eat everything again.
PS: How did you become a Havana Club ambassador?
GG: In 2013, I was fortunate to launch the Facundo Rum Collection — a superpremium collection in the Bacardi portfolio — here in South Florida, so I was already a part of the Bacardi family. When I heard about Bacardi relaunching the real Havana Club rum in 2016, and given the pride I have for my Cuban heritage, I expressed strong interest to work on the brand from the very beginning.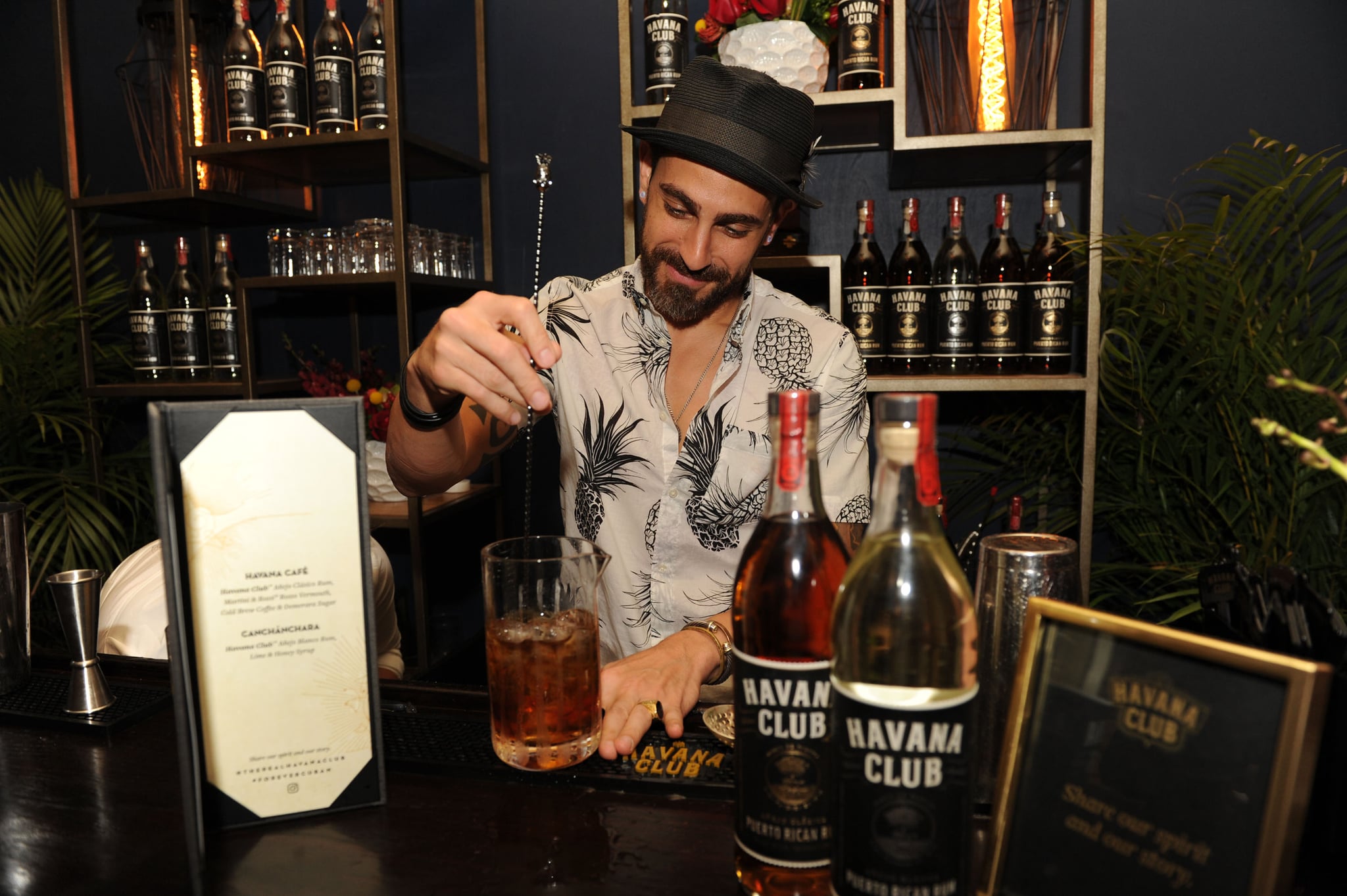 PS: How do you feel the brand embodies who you are?
GG: Havana Club rum is close to my heart, partly because I'm Cuban myself, but also because I'm American. Not a lot of people understand the brand and its complicated history. It's the story of immigrants and exiles, and a story that is as much about the present as it was about the past. It's also a story that's as complex as the rum itself, and that's why it's so good.
I'm one of over a million Cubans that no longer live on the island, in the massive diaspora of Cubans. Back in 1969, my father was imprisoned by the Cuban government for trying to leave the island. They searched his house, and they found a private diary, where he had written his anti-Castro sentiments thinking no one would ever see. Because of a couple of private sentences written in his diary, he was imprisoned for three years.
In 1963, Ramon Arechabala got a knock on the door from the Cuban government, just like my father did years later. Ramon was also taken to jail, because he had "contraband" in his house. This contraband was basically some bottles of liquor his ambassador friend had given him for a New Year's Eve party, which also happened to be Ramon's birthday. For 10 days, Ramon's family didn't know where he was, or whether he was dead or alive. In prison, they gave Ramon three choices: he could stay in jail, he could join the communist party and cut sugarcane for a living, or he could leave the country as an undesirable. Ultimately, he chose to leave the country with his family and his rum recipe.
My father, my mother, and I also left Cuba in a similar way. My father hid what money he could in the hollowed-out heel of his shoe, and that's all we left with. Both my family and Ramon Arechabala's made it to Spain as refugees and eventually migrated to Miami. We love Cuba with all our hearts. We had to leave her, but Cuba never left me.
PS: What's your favorite cocktail?
GG: This changes depending on the time of day, where I am, and who I'm with. Right now, at home after a long weekend working the "AMPARO" experience, I'm enjoying an El Presidente with Havana Club Añejo Clásico dark rum. It's a classic Cuban cocktail from a time when Americans flocked to our island to escape Prohibition, and glasses were raised to the preceding Cuban President at the time, Gerardo Machado, who allowed Americans into the country to party.
PS: What food would you pair that cocktail with and why?
GG: El Presidente is a really dry cocktail made with dry curacao and dry vermouth, so I would probably pair it with some dark chocolate and maybe even nuts, like pecans. Or better yet, I'd pair it with the Turtle Dulce de Leche Cookie from Ariete in Coconut Grove!
PS: What's the key to making the perfect cocktail?
GG: The key is to balance all the notes — the sweetness from the rum, the citrus, the modifiers, and even down to the garnish. It should be pleasing to the eyes, but also one that can add to the olfactory sensors as well. Also, the perfect cocktail is served and consumed while surrounded by friends, old and new.
PS: How do you bring your heritage to your many jobs?
GG: Whether it's incorporating cafecito into a cocktail or wearing tropical pants covered in toucans, I'm always adding a little of bit of caché, or Cuban flair, to everything I do.
PS: What's the thing you like the most about what you do?
GG: Sharing this wonderful story of a family that feels like my own while sipping an amazing cocktail and seeing people smile.
PS: Who's your biggest inspiration and why?
GG: My father and mother who left Cuba with me at a young age and left everything behind to start a new life. A better life for them and for me.
PS: What has been the best advice you've received?
GG: Today is the youngest you will ever be, and you should live like it. Like Anthony Bourdain once said, "Your body is not a temple, it's an amusement park. Enjoy the ride."
Image Source: Courtesy of the real Havana Club Rum