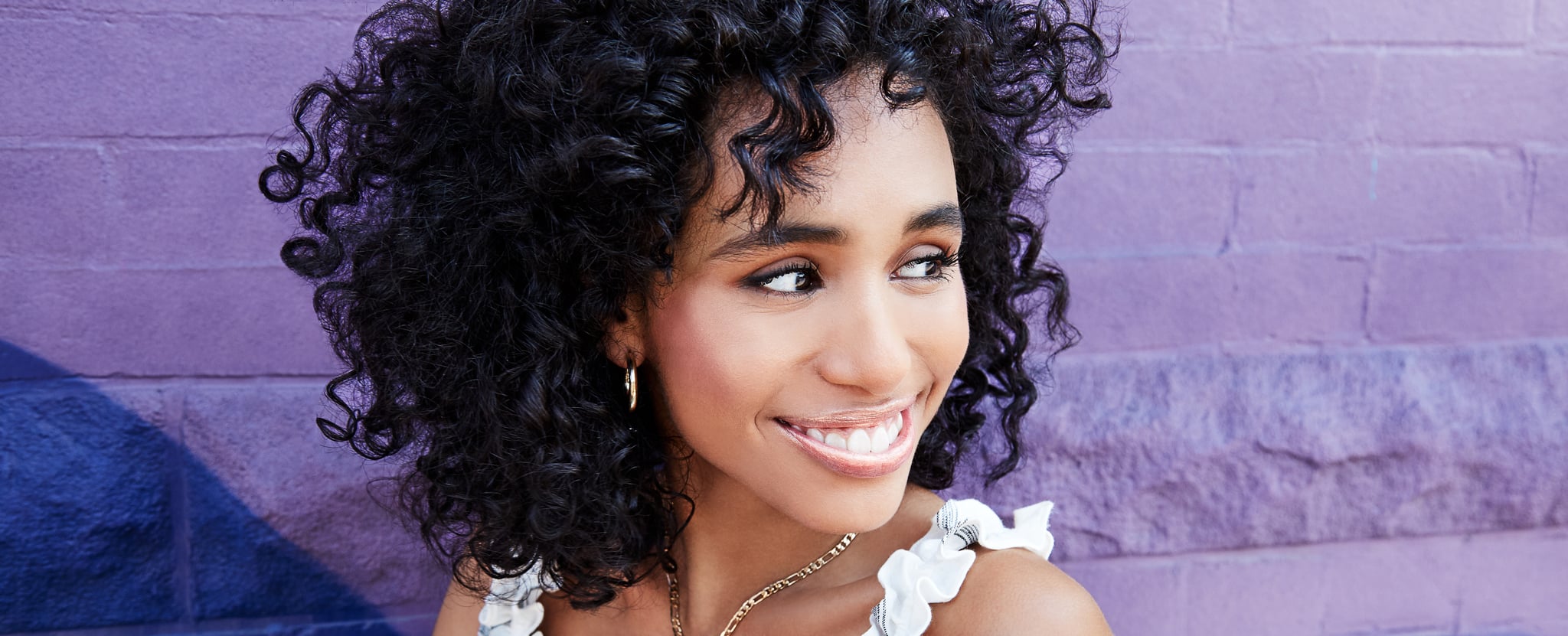 Image Source: POPSUGAR Photography / Diggy Lloyd
Influencer Shares Her Secrets to Instagram Fame
The Secret to Insta-Fame, According to 1 Model and Social Media Influencer

When it comes to feeling confident and sexy, no one does it better than on-the-rise model and Instagram influencer Genesis Vega. Here, we teamed up with
NARS Cosmetics
to reveal the secrets to her career and social media success.
Want to know more about Genesis Vega? Who doesn't?! There's just something about the 5'0" fashion model making waves in the industry that draws you in and makes you think you've found your new BFF. Maybe it's her down-to-earth vibe or her inspiring beauty looks; either way, we're not the only ones getting a good feeling from Genesis right now. She's amassed over 100,000 Instagram followers (follow her @genvegaa) since she started her modeling career, using her platform to call for change and representation for all body types and ethnicities.
And while we can all assume that a day in the life of a model is a busy one, add in the requisite Instagram shots for her growing social media account, and Genesis's days seem particularly long. Hopping between go-see appointments and fashion shoots can be overwhelming, but it seems as though Genesis has the secret to Instagram success while solidifying her role as a model on the rise in the fashion industry.
For Genesis, success is more than a result, it's a journey. "It's being able to watch my ideas, that started as a simple thought, come to life," she said. "Like a lightbulb being able to light a room full of of people. I feel success every time I accomplish a goal that I set for myself." One look at Genesis's carefully curated Instagram and you can see what makes her so appealing to her fans — it's not just her personable voice or her stylish choices, but her attainable, yet inspirational beauty looks. So one could say finding longterm success as a model and an Instagram influencer is all about learning to march to the beat of your own drum, but for Genesis, we think a signature beauty beat went a long way.
From her curly hair to her freckly nose and perfectly highlighted cheekbones, Genesis is giving off all types of good beauty vibes. And that's because she knows what she's doing. Crafting the right beauty look is another creative outlet for her, and you can tell she takes her image very seriously. Armed with the latest from the new NARS Orgasm collection, Genesis is all about that glow on the go.
With the entire NARS Orgasm Collection — featuring the Limited Edition Oversized Orgasm Blush, Afterglow Lip Balm, Full Vinyl Lip Lacquer, and the Loose Illuminating Powder — Genesis can craft an assortment of custom, glowy looks that not only please her Insta-fans, but casting agents, too. When worn all together, they create a pretty, feminine look, but can also be done up for a more playful look that's sure to pop in your Instagram feed.
"Whenever I want to feel girly, I'll opt for lipgloss and a little bit of highlighter on my lip to make it look super galactic."
THANK FAMILY, FRIENDS, AND INSTAGRAM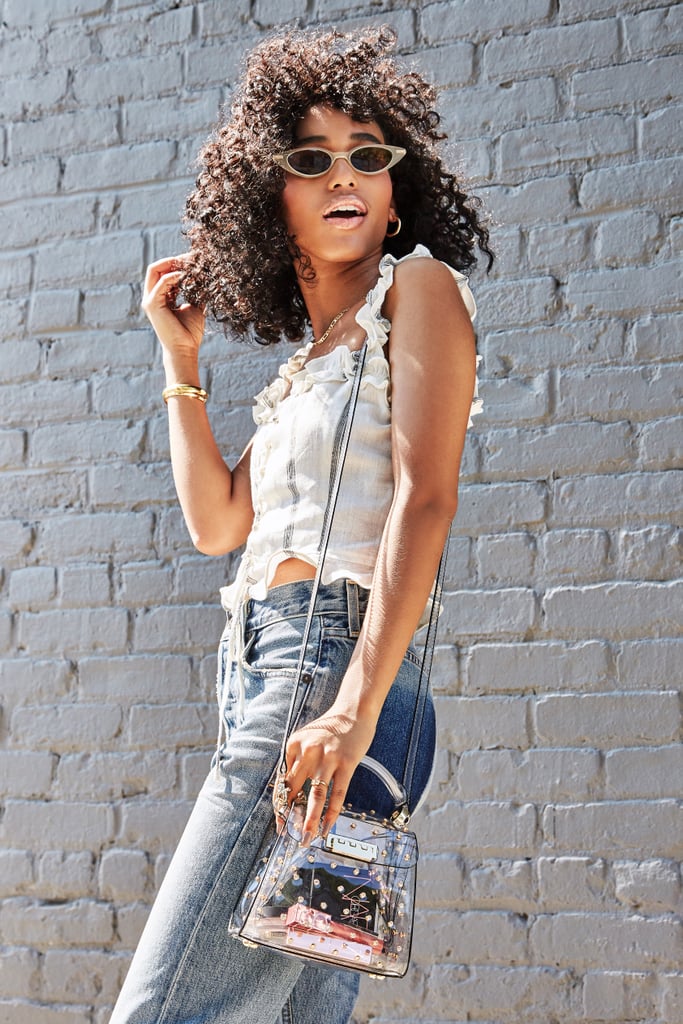 The next step on the road to success? Giving credit where credit is due. "When I started modeling, I knew little to nothing on how to get where I am today," said Genesis. It wasn't until she got really serious about her modeling career that everything came together. "I have Instagram to thank for that. It gave me a platform where I can speak my mind about what I'm passionate about and even showcase it to my followers, while getting street casted for shoots."
But even though it's her platform, she wouldn't be able to do it without the support of her family and friends. In fact, Genesis credits a lot of her success to the people she has around her. "My friends, boyfriend, mom, and sister have been a great support to me and are always there to help me with anything I need," she said. "My little sister takes my pictures for me, and if there's a day where I'm slacking off, my mom will ask me what ideas have I gotten or what kind of concepts have I thought of. She supports me a lot."
And while we all know getting that perfect Instagram shot isn't easy, Genesis has a solid crew of people who are willing to put in the time and effort to push her to do her best. "The definition of success varies based on your position in life, and it can even change based on your mental state," she said. "Even when I'm at my lowest, having them there reminds me that I'm lucky to have them in my life."
"It gave me a platform where I can speak my mind about what I'm passionate about and even showcase it to my followers."
HAVE NO SHAME IN YOUR GAME
Feeling confident or powerful varies from a situation to a state of mind, explained Genesis. No matter what you see on Instagram, she admitted to having moments of self doubt or sadness, but thankfully there are a few ways she tackles getting out of a funk.

"What really gives me my power back is reading, writing, and talking," she said. "But also, spending money on designer shoes can make me feel better."
For Genesis, it's all about finding the right balance between fun and fundamental. Since she works so hard, she's a big fan of rewarding herself with spontaneous purchases like makeup, shoes, or clothes.
She now uses some of these products on the day-to-day, like her NARS Radiant Creamy Concealer — "It's perfect, creamy, and not heavy!" — or something that's equally as lust-worthy. (Genesis definitely has a weakness for heels.)
Another item she has zero buyer's remorse over? Her NARS Velvet Matte Lip Pencil in Endangered. "It's the perfect shade of red for Summer, Fall, and Winter."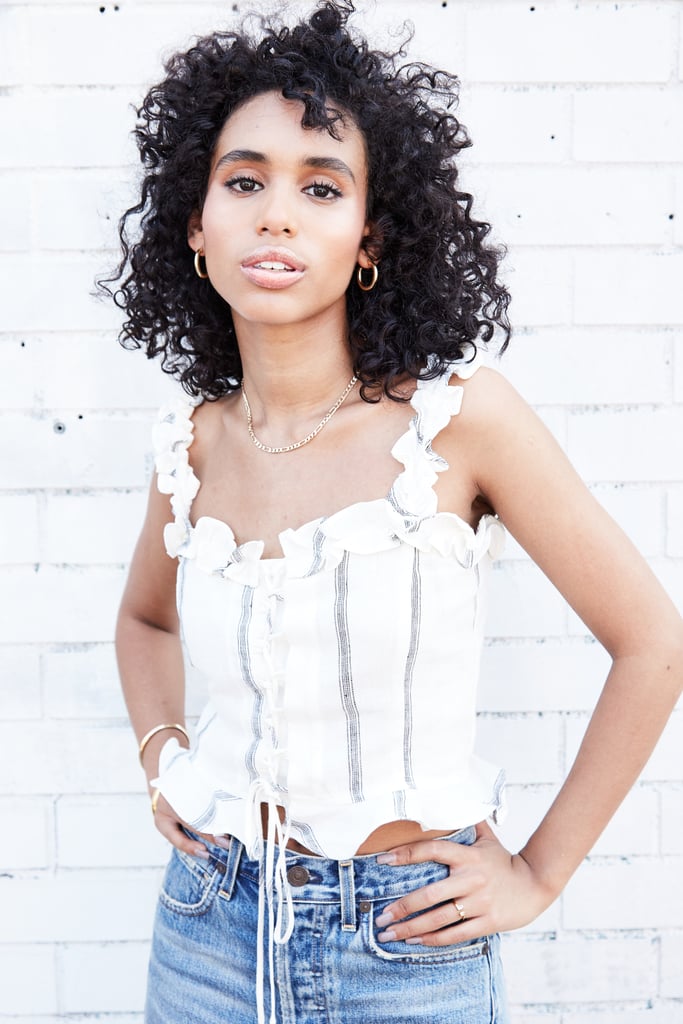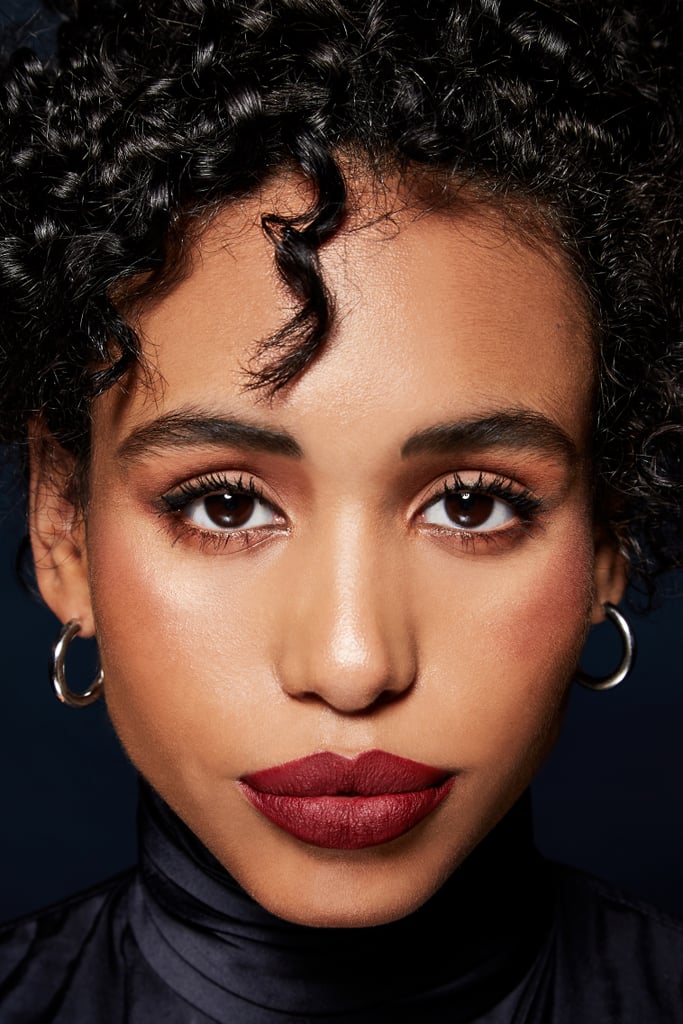 A big part of being a model is being open to new experiences and things. For Genesis, there are a few golden rules she lives by. "Be impeccable with my word, live in the moment, don't take anything personally, don't assume, and enjoy life," she said. "I've received a lot of great advice, but the one that sticks with me the most is to be impeccable with my word. Knowing that I hold the power in what I say has changed my mindset a lot."
This accountability has also made Genesis a harder working model. "My secret to success has been about believing in myself and seeing the great picture before it happens," she said. "Working hard, never giving up (even if people keep shutting the door on my face), and knowing that there are people who have been following me for years and are rooting for me is something that keeps me going."
That being said, a healthy dose of model muse never hurt anyone starting out in modeling biz. "I love looking at photo shoots of my favorite supermodels back in the '90s," she said. "I'm constantly inspired by the outfits and makeup looks."
"Knowing that I hold the power in what I say has changed my mindset a lot."
Credits: Production: Cassie Doyle and Edward Sniecikowski, Photography: Diggy Lloyd; Art Direction: Melissa Medvedich; Wardrobe Stylist: Emma Sousa; Hair Stylst: Kiri Yoshiki; Makeup Artist: Niko Lopez
Styling Credits: First Look: Striped Top: Reformation; Jeans: Citizens of Humanity; Mules: Sol Sana; Bag: Zac Zac Posen; Sunglasses: Illesteva; Hoops: Jennifer Fisher; Necklace: Ettika; Bangles: Aurelie Bidermann and Danielle Nicole; Rings: Jennifer Zeuner; Second Look: Jumpsuit: Mes Demoiselles; Hoop: Marli & Lenny; Cuff: Jennifer Fisher; Third Look: Top: Orseund Iris; Skirt (not shown): Ganni; Hoops: Jennifer Fisher