Juntos We Shine Podcast Talent Interview With Lisa Aldridge
Meet Lisa Aldridge, a Woman Spreading Joy by Helping Other Women Achieve Their Goals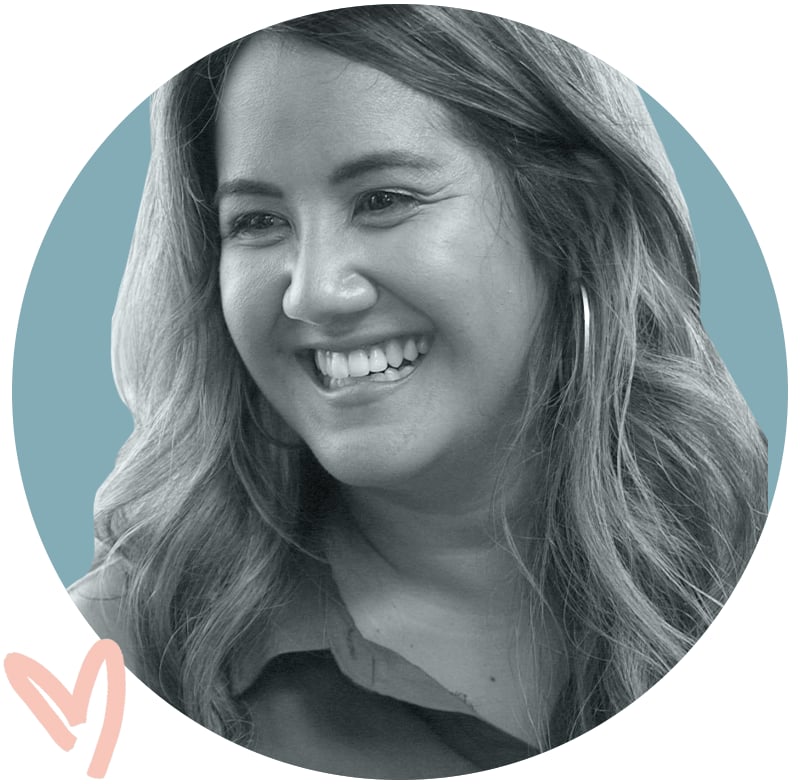 If you turn on the news, it's easy to see discouraging headlines that can slowly make you lose faith in humanity. It's easy to forget that there are still individuals working hard to improve their communities so they can thrive and prosper. Lisa Aldridge is one of these people. She is the cofounder of The Beauty Board, a nonprofit organization dedicated to assisting women and single mothers transitioning out of homelessness to look and feel their best before a job interview.
Lisa comes from a family of Mexican immigrants and grew up in Pico Rivera, a small town in East LA that's very Hispanic and family-oriented.
Throughout her life, Lisa saw how some family members became social workers or teachers in inner-city communities. Her grandmother gave clothes and shoes to anyone who needed them, plus seeing her parents serving in their church, whether it was by feeding the hungry or helping those in need, really made an impression on Lisa. "About eight years ago, I went to work at an orphanage in Mexico," Lisa told POPSUGAR. "I taught special ed, worked directly with the kids, and did community outreach. When I came back to LA, I tried to continue to do what I did over there for the people in need here."

She joined the Union Rescue Mission — an organization in Los Angeles helping men, women, and children escape the streets of Skid Row through food, shelter, education, counseling, and long-term recovery programs — and got especially close with the women there. When she and friend Kelle MacArthur asked these women what they needed most, the answers were "housing" and "money." Thus, The Beauty Board was born: an organization dedicated to helping women get back into the workforce and feel confident in interviews by providing them with something as simple as mini makeovers.
Everything in Lisa's day-to-day is done with the intention of bringing joy to her community. With that in mind, she relies on a few key products that help her stay centered, and many others that benefit the women she's helping.
Working with people can be extremely demanding, plus commuting in LA traffic is exhausting. Essential oils can help positively impact our emotional and physical well-being, allowing us to relax and sleep or to wake up and focus. The Ultrasonic Oil Diffuser by Made By Design creates a calming atmosphere in your space, and paired with the Essential Oil Starter Set that contains lavender, peppermint, and eucalyptus, it can help reboot your mental, emotional, and physical state.
There's nothing wrong with a little extra glow in your life, even if it takes Makeup Geek Highlighters to bring out that special shine you have within you. Lisa has seen how a little outside tweak can ignite a full life transformation from within. "I've seen a lot of people overcome lots of barriers and be successful," Lisa told POPSUGAR. "And a lot of these women that we work with are now able to create a way for them to provide for their children, too."
Since Lisa works with a lot of mothers, she knows they usually put their kids' needs before theirs. "Most of these mothers don't get to pamper themselves," Lisa said. "They're living off of welfare and are trying to get by, get food for their kids, and survive. It's nice that they see that somebody cares about them, too." While Lisa and The Beauty Board might not see them every month, for them to get pampered twice or three times a year, when they wouldn't usually do that, is something major. A good pampering session usually begins with Sonia Kashuk's Limited Edition Jade Roller. The large stone on one end helps massage the cheeks, forehead, and neck, while the smaller stone on the other end is best suited for the temples and underneath the eye area. Using the roller helps boost blood circulation and reduce swelling.
The Beauty Board is also present in graduations. "A lot of the shelters we work with have different programs," Lisa said. "Whether it's trade school, or to get their children back, they usually have graduations. So we get to do their makeup, hair, and nails for that." The trick to really enhance the ladies' beautiful selves is Cai Para Mi concealer. It's lightweight, and it diminishes fine lines, imperfections, and signs of fatigue.
Lisa is always on the go, working 50 hours a week and making sure The Beauty Board continues to make an impact in her community. Sometimes, she needs a little help herself to look and feel her best, so she uses Adria by Thalía the Refresher Dry Shampoo. "My hair is naturally a little oily, so dry shampoo has made my hair look perfect so many times," she said.
Perfect hair might be a way to feel joy — who doesn't like a good hair day? — but for Lisa, it's secondary. "While being able to be a part of changing someone's life or someone's circumstances doesn't really rely on me, having some sort of small impact, and seeing how some people's lives transform, is all worth it to me."
If you just fell in love with Lisa's story the way we did, you can get a deeper look at her work with The Beauty Board through her podcast episode of Juntos We Shine, a collaboration between POPSUGAR and Univision, presented by Target and hosted by Andrea Chediak. The podcast series is dedicated to showcasing the stories of remarkable everyday women and men who are committed to making a difference in their communities, and after listening to stories from people like Lisa, you'll definitely feel inspired to leave the world a better place.
Credits: Photographer: Matthew Zach; Senior Art Director: Colleen Lennon; Prop Stylist: Chelsea Volpe; Producer: Cassie Doyle; Visual Designer: Rebecca Joy