La Usurpadora Telenovela Remake Happening In 2019
La Usurpadora Is Back, and I Don't Know How I Feel About This Modern Twist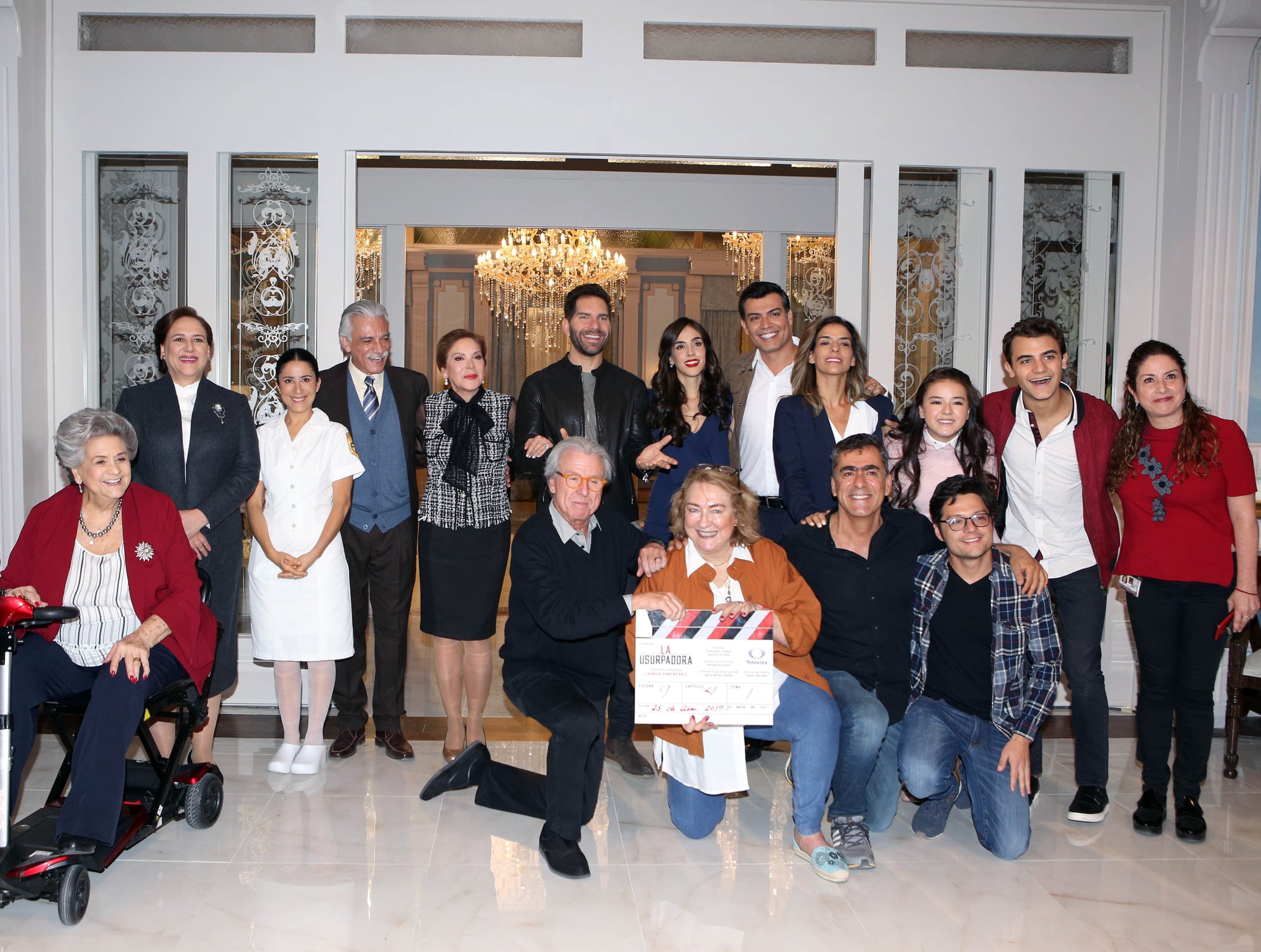 Televisa just announced that they are remaking the classic telenovela La Usurpadora (The Usurper) as a miniseries — along with 11 other classic telenovelas from their vault under the anthology Fábrica de Sueños (Dream Factory). But there's a modern twist that's giving me mixed emotions.
If you're a '90s kid, you remember that Gabriela Spanic played two roles: twins Paulina and Paola Bracho. The latter is who most of us remember, because as the villain she was very extra and unapologetic about her evilness.
Written by Cuban writer Inés Rodena, the original telenovela starts with Paola Bracho on a trip abroad with her lover as she takes some time off her husband and children. She then comes across a woman who looks just like her, and comes up with the grand idea of having her take her place back home so she can spend more time vacationing.
Initially, Paulina doesn't want to go along with the plan, but Paola is a woman who always gets what she wants, and she accuses the former of stealing. She then uses this to blackmail Paulina into taking her place at the Bracho household. With no other choice after her mother's death, Paulina decides to go forward with the scheme and ends up brightening up everyone's lives and falling in love with her sister's husband. Everything soon changes when Paola returns to claim her place and kick the usurper out.
The story is now getting an overhaul and is nothing like the original. Sandra Echeverría has been cast in the leading roles alongside Andrés Palacios as the character Fernando Colunga played 20 years ago. This time it is set in the world of politics, and Paola is the First Lady of Mexico. During a trip to Colombia, she finds her mirror image, not knowing she's actually her sister.
Don't get me wrong, Echeverría is an exceptional actress, and she has proven what a badass she is in other series like La Querida del Centauro and La Bandida, as well as in movies like Oliver Stone's Savages. One thing is for sure: she most likely didn't sign up to play a satirical antagonist.
In the '90s version, we were always able to spot the difference between the twin sisters as the evil one always wore red and the nice one wore pink. This new take is stepping away from the cartoonish elements, and instead of obvious distinctions, the Colombian sister will adopt a Colombian accent. The variances between the protagonists will be much harder to spot, but that's the evolution of storytelling in the Golden Age of television we're living in.
I'm split, as the over-the-topness of the '90s version is what made it so good. We all knew Spanic was overacting, but we didn't care because everyone was on that same level thanks to the direction of Beatriz Sheridan, who learned everything from Valentín Pimstein, the master behind María la del Barrio and other classic hits.
Who doesn't remember Lalita, the maid, spying behind a door with a glass cup so she could hear better? Or Abuela Piedad yelling for her alcohol? Or the two kids who didn't seem to have any clue as to what was going on? All of those elements are most likely going to be lost in this adaptation, and I'm not ready for that, as nostalgia has kept Paola Bracho alive over the years, thanks to modern meme culture.
In fairness, La Usurpadora from 1998 is not going away — it will still be engraved in our memories forever, and the least we can do is to give the new version a shot to compare and contrast. The new La Usurpadora already began shooting in Mexico City, and it will consist of 25 episodes which will be released before the year ends.
Image Source: Televisa