No Latinx Representation at iHeartRadio Music Awards
Where Was the Latinx Representation at the iHeartRadio Music Awards?
There was one major thing missing from the iHeartRadio Music Awards in Los Angeles last night: any representation of Latinx culture. According to a recent study, Latin music is the fifth-biggest genre in the country, after hip-hop, pop, rock, and R&B, accounting for 9.4 percent of all album listening in the US in 2018, while individual Latin tracks made up 10.8 percent.
Latin music is closing in on both R&B and rock, which is probably why everyone from David Guetta to Drake wanted to collaborate with Spanish-speaking artists this past year. So, why is Latin music being excluded from important music award shows?
Some might argue that the entities behind the production of such events highlight Latin music by giving it a separate award show, or in iHeartRadio's case, the iHeartRadio Fiesta Latina, an annual music festival that celebrates Latinx artists and their music with incredible performances and very distinct recognitions. But in the global, collaborative music environment of today, there could have been at least one Latinx artist performance.
Even EDM, which according to the study was less than half as popular as Latin music when it comes to song consumption, was represented. DJ and producer Marshmello made an appearance and performed with Lauv, Lovelytheband, and Ella Mai in a "best new artist" medley. So, why was it so hard to schedule J Balvin, Nicky Jam, or even Camila Cabello? With a little bit of better planning, they could've found a way to be there. Camila, for example, was nominated for female artist of the year and best lyrics for "Consequences" (which she won), and the "Camilizers," her fans, were nominated for best fan army. Regardless if she sang in English, we would've loved to have seen some representation.
Latin music did have a few categories that were — perhaps unsurprisingly — not televised. J Balvin won Latin album of the year with "Vibras," and "X," his collaboration with Nicky Jam, rewarded him with the Latin song of the year recognition. Bad Bunny was named Latin artist of the year, and Manuel Turizo took home the distinction of being the best new Latin artist. Calibre 50 became the regional Mexican artist of the year, and their song "Mitad y Mitad" was awarded with being the regional Mexican song of the year.
The only hint of Latin flavor was brought by Cardi B, who became the hip-hop artist of the year and sent a video message to her fans and her haters, thanking them for not letting her get too comfortable and making her work harder. Lele Pons, who rose to fame for being the most-followed and most-looped individual on Vine, made an appearance. Pons has become an influencer and is branching out as a singer, for which she was nominated as best new Latin artist. She was also nominated for the social star award. Jackie Cruz, of Orange Is the New Black fame, was also at the award show, rounding up the sightings of Latinx celebs.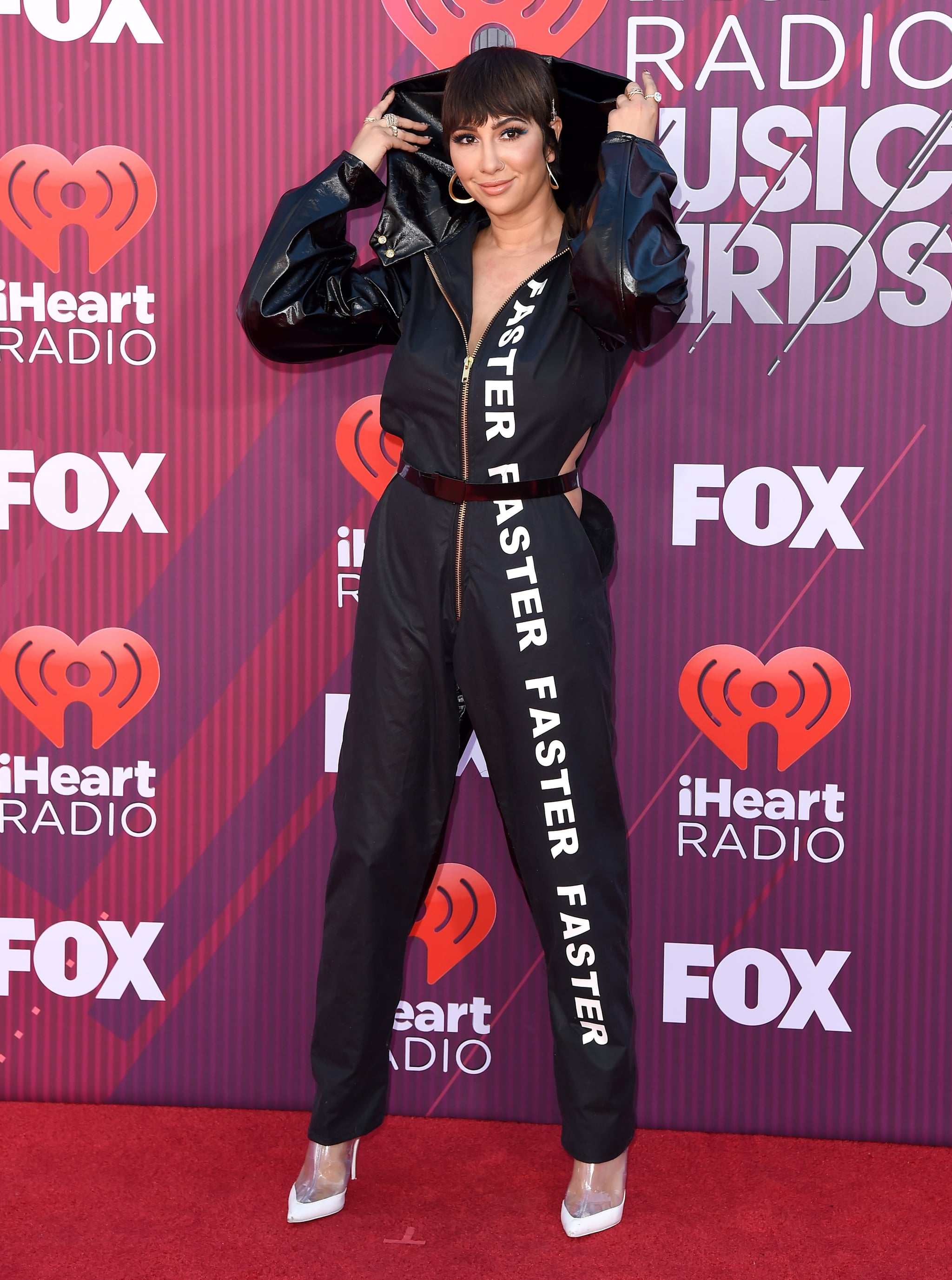 If Latin music is making such a huge crossover into the mainstream American market, why is it not represented in mainstream award shows? That is a big question we need to continue asking ourselves to drive the discussion forward. It feels like a betrayal when artists go above and beyond to collaborate on amazing hits with their Latinx peers, but are then forgotten when award shows come around. Diversity still has a long way to go, and we have to keep pushing for it.