Leslie Grace Hispanic Heritage Month Essay
Why I Owe All of My Accomplishments to Those Latinos Who Came Before Me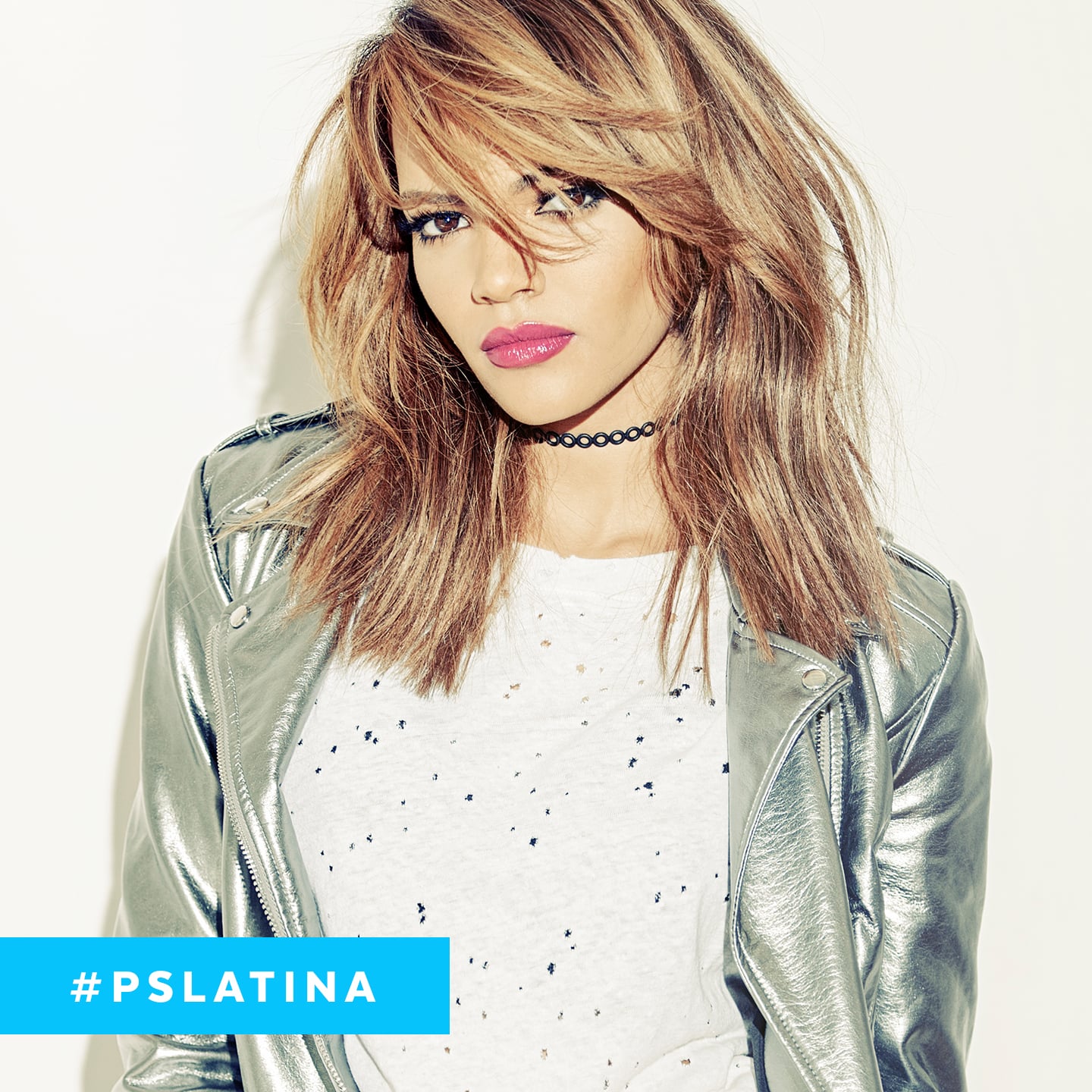 Leslie Grace is a singer. Her newest single, "Díganle" feat. Becky G, comes out Sept. 22.
I like to think I've had many proud moments as a Latina — from the most mundane, ordinary moments to the most surreal and extraordinary ones. If I had to choose one pivotal thing in my life that made me feel the proudest, it would be becoming the youngest female artist to reach the top spot on Billboard's Latin Airplay chart at the age of 17, and with my first single: "Will U Still Love Me Tomorrow."
I was just completing my last year of high school when my name was suddenly listed among some of music history's young chart-toppers, like Luis Miguel and Jennifer Peña. It was hard to wrap my head around it, to say the least, but once it all sunk in, I felt this huge sense of gratitude for more reasons than one.
I was fulfilling my dream, and that was more than enough for me to be thankful for. I remember being overwhelmingly shocked to receive so much acceptance and appreciation for my music, in spite of my young age and gender, in what is mostly a male-dominated genre. It was unreal!
But as I digested the magnitude of this accomplishment, I realized that the amount of work, sacrifice, and love my predecessors put into preserving our culture is what unexpectedly enabled me to achieve this moment.
As a Dominican-American woman, I wouldn't even be able to perform the music I sing today without having had the beautifully grounded, bicultural upbringing I did in my household. This realization brought a whole new meaning to the "title" I was given. Now, that win wasn't only my dreams personified; it was my family's hopes actualized as well. It became a triumph for us all.
Every accomplishment I achieve is a debt owed to all those artists before me who have paved the way and another brick in the yellow brick road of inspiration toward the fulfillment of someone else's dreams.
Considering there aren't many young women in Latin music, not to mention even fewer bicultural young women, achieving a No. 1 on that Latin Airplay chart with my first single was an encouragement for many young girls like myself: with a dream and seemingly all the odds against them. I was proud to be a part of a message and moment in music history that broke the status quo and in some way vouched for the underrated potential of young, hardworking Latina women.
Today, I look back at the moment when I received the news, and my heart still swells up with insane gratitude to God, for allowing me to be a part of something bigger than myself.
Image Source: Sony Music Latin