Luna Blaise Hispanic Heritage Month Essay
How a Lack of Latinx Representation Impacted My Mother and Gave Me a Mission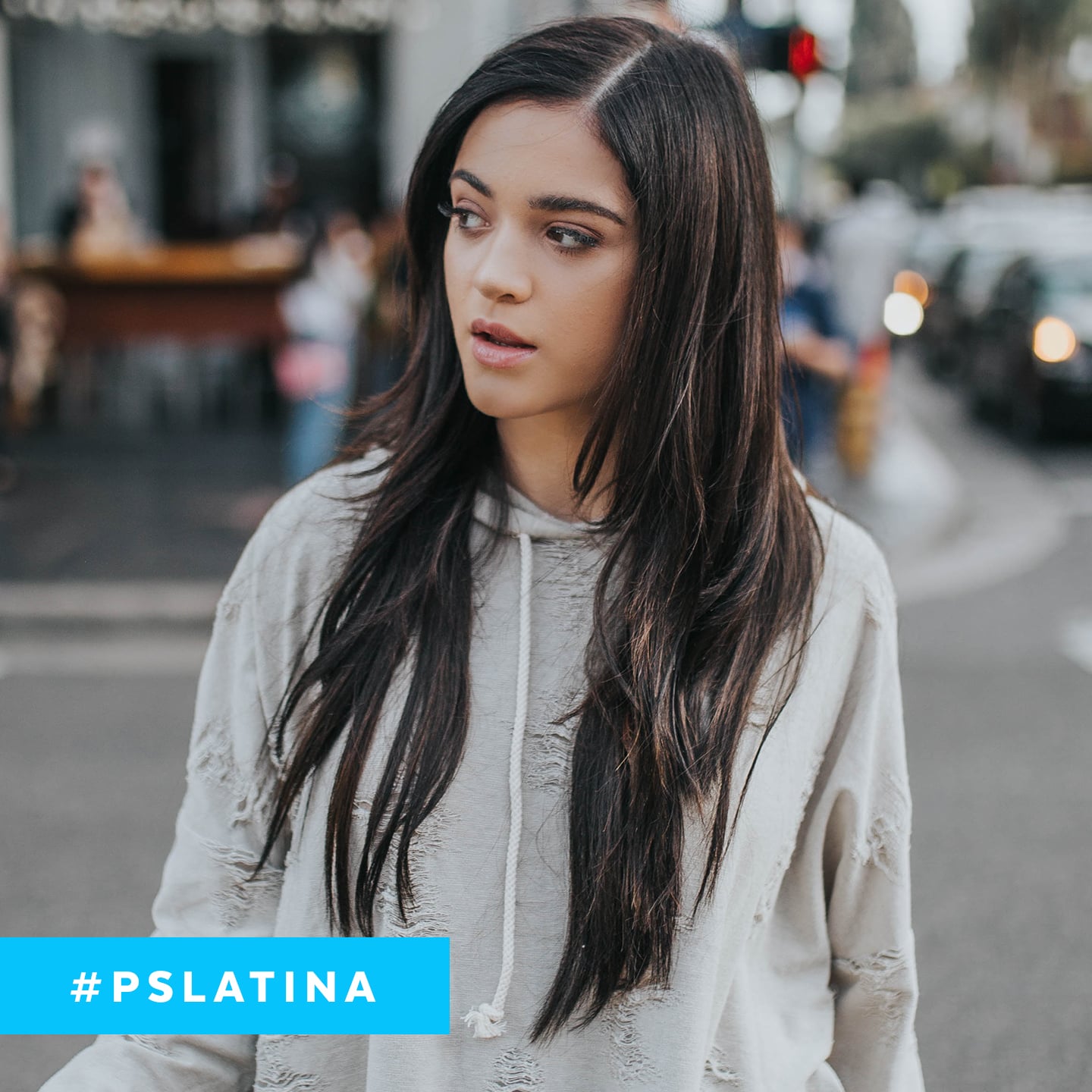 Luna Blaise is a 15-year-old singer and actress on ABC's Fresh Off the Boat. Her song "Over You" is out now.
When my parents were married, they had bagpipe players and mariachis perform. My father wore a kilt, and my mom, a traditional Mexican wedding dress. I am biracial. My dad is from Glasgow, Scotland, and my mother is from San Antonio, TX, a second-generation Mexican-American.
Everything about my life has been colorful, musical, and rich in culture. My mother told me she named me Luna because I was always up at night when I was in her belly and she wanted me to be reminded of my Hispanic roots.
My cultural background has had a profound effect in shaping who I am, particularly my Mexican side. My mom has brown skin and she is very proud to be Latina. Everything she does, from the way she dresses to the way she dances, projects her strong sense of identity. I have inherited many of those traits from my mother, from my confidence and natural sense of rhythm and features to my curvy body type. I attribute all these strong and beautiful qualities to the Latina that flows in my blood.
When I turned 13, my mother shared a story with me that is forever planted in the back of my mind. When she was a young girl becoming a teenager herself, she started experimenting with fashion, makeup, and hairstyles, like most girls coming of age. Like many teens, she turned to fashion magazines for inspiration.
All the issues were filled with editorials featuring beauty and fashion trends and lots of advertisements, but they had something else in common: their lack of Latina representation.
My mom explained that there were no models she could relate to that looked like her, and for a brief time, she didn't feel she was beautiful because of it — not beautiful enough to be on those pages. This changed when Latina magazine, which celebrates and honors Latinas, finally became mainstream, changing the industry in a powerful and positive way.
I recently released my first single as a singer/songwriter. During my trip to New York City, I was invited to visit and perform at Latina. I remember walking into this high-rise building and taking the elevator all the way to the top. My mom and I were greeted and escorted by a member of the staff, a beautiful brown girl.
We walked by large framed versions of previous covers of the magazine, and my mom pointed out Jennifer Lopez, Gina Rodriguez, Jessica Alba, and so many more. We walked into the big, quiet conference room where we were both astonished by the breathtaking view of Manhattan. A feeling of empowerment and strength filled the room.
I remember a brief moment when I looked over at my mom; she was so happy. I imagined what she must have been thinking, being in this room with her daughter, and the strong emotions that must have been running through her mind.
I proceeded with the interview and then I began to sing. As I turned to look over at my mom, she turned to look out the window again. I saw her wipe away proud tears of joy. My heart became warm seeing my mother's happiness. I knew she was very proud of me and that this moment in time had a greater and deeper meaning, a sense of accomplishment for both of us.
Image Source: Luna Blaise