Marcela Valladolid Facts
11 Little-Known Facts About Food Network's Chef Marcela Valladolid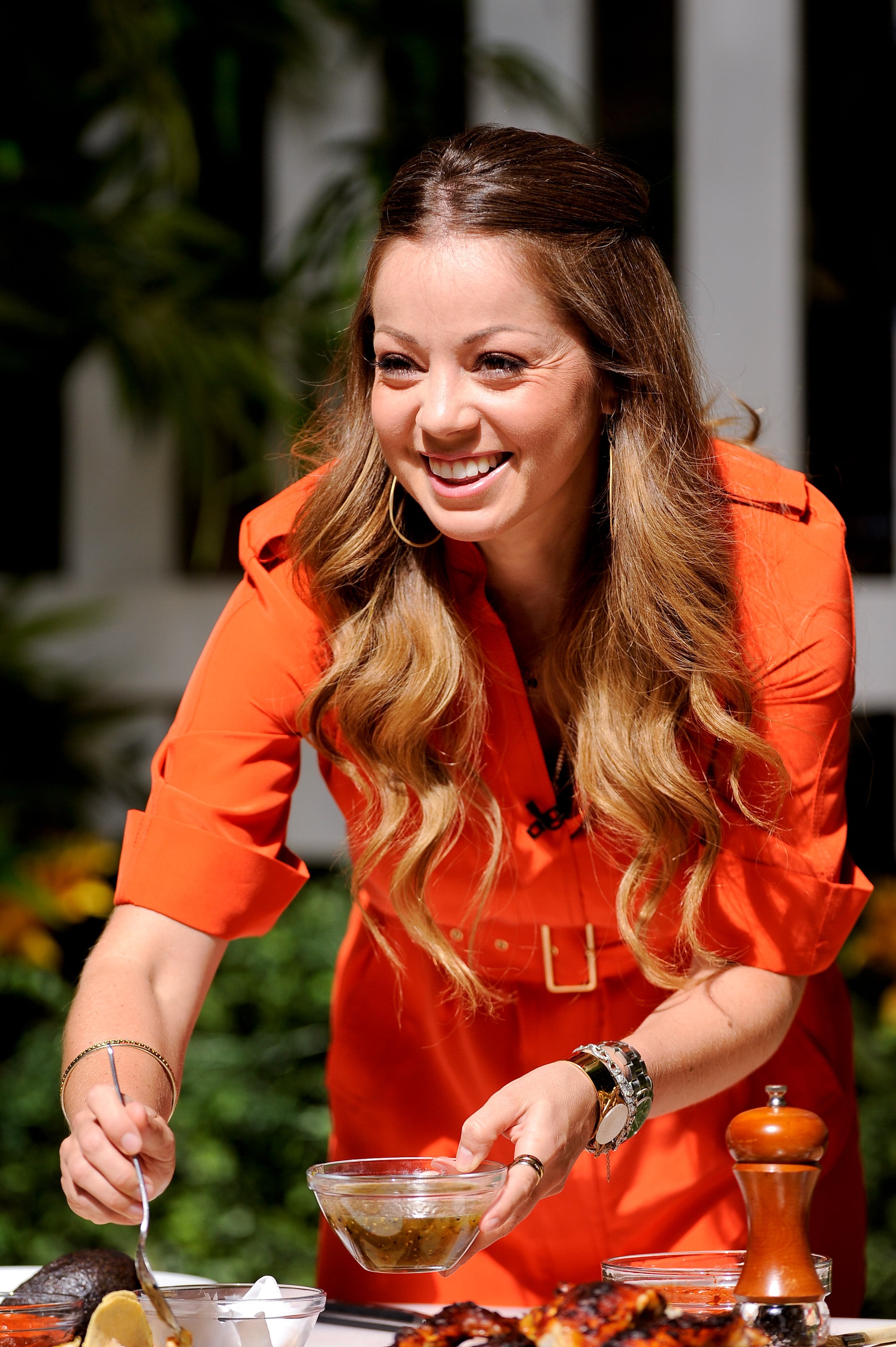 If like us, you're a little addicted to the Food Network — isn't there something so relaxing about watching other people expertly whip up delicious dishes? So you're probably more than familiar with chef Marcela Valladolid. The Mexican chef has been a staple on the network since her first show, Mexican Made Easy, premiered in 2010, delighting us with her finger-licking recipes and great personality for the past six years.
But have you ever wondered where Chef Marcela got her culinary degree? Or the food trend she just can't get behind right now? Or why she decided she wanted to be a chef? We found out for you, directly from the source herself. Read on for a few interesting facts about Marcela, including a few exclusives she shared with POPSUGAR Latina.
She was born in San Diego but was raised in Tijuana, Mexico.
Her first culinary job was at her aunt's cooking school in Baja, Mexico.
She attended the Los Angeles Culinary Institute and the Ritz Escoffier Cooking School in Paris.
Her first TV show was Food Network's Mexican Made Easy, but she's also been a judge on American Baking Competition. Now, she appears on The Kitchen.
Her favorite dish to cook is lamb chops. She said, "With fresh herbs from the garden and on the grill, it's a fave for grown-ups and kids alike. I like adding a little spice to my herb marinade with some minced chile serrano. My fave in general is cooking foods from a good source (um, my garden, for example). Then, you only need a simple cooking technique and little seasoning. No-fuss cooking."
Chef Marcela told us chia pudding is the food trend she just can't get behind.
The first dish she ever learned to cook was egg in a hole. "The recipe is in my first cookbook [Fresh Mexico: 100 Simple Recipes For True Mexican Flavor], and I learned how to make it while living in Tijuana," she told us.
While she cooks, she likes to listen to music and drink wine.
She can master a recipe before even making it. "It took a while to get here, but now I'm at a place where I can just read something and know if it will work. I make my necessary changes on paper before I even get to the kitchen. I used to retest recipes two or three times until they came out perfect. Now, I'm much better at troubleshooting even before I turn the oven on."
She said her goal wasn't to be a chef. "It was to change the perception that people had of Mexico, its culture, and its people through food. I think that's why I overshare so much on social media about my family and community. We're good people with beautiful families. And we bring salsa!"
She has two adorable sons, Fausto and David. She loves to share photos of them (with hilarious captions) on her Instagram.