Selena Quintanilla as Mexican-American Inspiration
How Selena Quintanilla Changed the Way I Saw Myself as a Mexican-American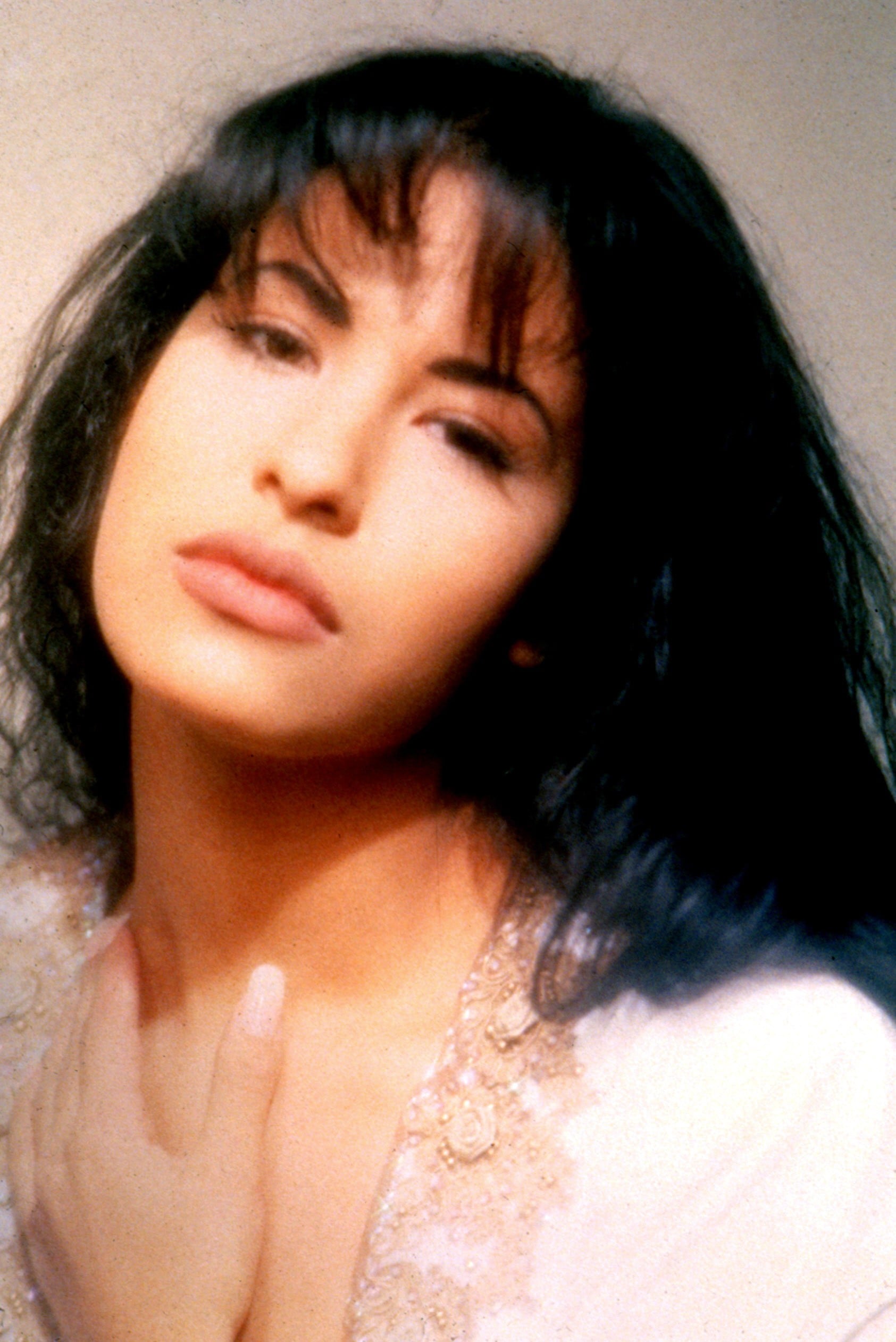 Selena Quintanilla is known to many as the queen of Tejano music and a Latina icon, but for me, a first-generation Mexican-American born and raised in Los Angeles, Selena was much more than that: she was me.
Aside from inspiring my signature hairstyle (I've been pairing my long dark hair with bangs, just like Selena did, since kindergarten), Selena inspired me to embrace my Mexican-American blood, something that sometimes seemed like a disadvantage growing up.
My parents both immigrated to the US from Mexico in their teens, but you probably wouldn't be able to tell by looking at me . . . at least that's what I've been told most of my life.
Light-skinned and freckled, I was constantly told as a child that I did not look like my extended morena family. My mother is light-skinned and my father is dark, but to many of my classmates, that did not matter. I looked "white," and even worse: I sounded white.
My mother, who was always overprotective of me, wanted to make sure that I received the best private education her and my father's minimum-wage-paying jobs could afford, so they enrolled me in a private school located on Van Nuys Blvd. in the ultra-Latinx neighborhood of Pacoima. Because it was a private institution, not that many Latinx families could afford their steep prices, so my school was still predominantly white.
Though Spanish was my first language, I did not use it enough during my childhood because only English was spoken during the day. I struggled to learn a new language in school and still speak my native tongue at home — the task was so intimidating that I chose to not speak at all, which led to being painfully shy and a hatred for public speaking.
My private school education didn't last long, though. My parents couldn't afford the constant skyrocketing prices, so they enrolled me into a public school less than a mile away. It was Olive Vista Middle School, almost entirely Latinx and bilingual.
I was terrified.
It wasn't until the sixth grade that I first heard the word "whitewash." Though my last name and parents were clearly Mexican (my mother still cannot speak English to this day), my classmates always assumed I was either Caucasian or not Latina enough.
Middle school and, later down the line, high school were a strange journey. I was either never American enough (I grew up watching Don Francisco, not Oprah) or not Latina enough (I grew up listening to My Chemical Romance, not reggaeton). Though I felt like a black sheep struggling to embrace her Latina culture without being ridiculed, I had an ally, a role model who was also conflicted: Selena Quintanilla.
She made being Mexican-American look so easy. I wanted that.
I was 7 years old when the 1997 Selena biopic came out, but I had listened to the queen of Tejano's music for years, growing up with hits like "Amor Prohibido" and "Como La Flor." I remember being in awe that someone like Selena — Mexican-American and bilingual — not only existed but was successful. She was rubbing elbows with Cristina on one channel and speaking English with American reporters on prime-time news. She made being Mexican-American look so easy. I wanted that.
When I heard the news that Selena was shot to death by her fan club founder Yolanda Saldivar, I remembered being outraged: we had lost a role model the Latinxs needed. She was one of the first voices for first-generation kids, a community that was underrepresented and hardly spoken about.
The Selena biopic, which premiered two years after her death, perfectly encapsulated this. From Selena's father Abraham's (played by Edward James Olmos) early struggles as a Mexican musician who enjoys playing American oldies to Selena's difficulty singing and speaking in Spanish, Selena was possibly the most important movie for Latinxs everywhere that year, and beyond.
"We have to be more Mexican than the Mexicans and more American than the Americans."
In one of the movie's most infamous scenes, Abraham, who is arguing with Selena about whether she should take up a gig in Monterrey, Mexico, perfectly describes the struggles first-generation and second-generation kids live with in a couple sentences: "We have to be more Mexican than the Mexicans and more American than the Americans, both at the same time," he says. "It's exhausting!"
Those words meant so much to me as a teen, and even more as an adult. It was that very thing I wish I could yell from the rooftops after a difficult AP Spanish class or after having a classmate tell me, yet again, "You're so white."
On the 22nd anniversary of Selena's death, a group of friends and I went to a screening of Selena at a theater in Los Feliz. The singalong screening was entirely sold out and packed with Latinx millennial fans in Selena costumes and "Anything For Selenas" t-shirts.
When it got to that famous Mexican-American scene, the theater erupted with cheers. Apparently almost every kid sitting in that theater felt like me. They too struggled with their blended identity as Mexican-Americans — and then I realized: I was actually never really alone.