Slow-Cooker Turkey and Sweet Potato Chili Recipe
This Slow-Cooker Turkey and Sweet Potato Chili Recipe Will Cure Your Winter Woes
It has really been feeling chilly here in the Northeast, which is a crude reminder that soon we'll be covered in snow from head to toe. Maybe I'm exaggerating a little bit, but thinking about warm soups and homemade chili really gets me excited. Now that the new season is upon us, we have been craving warm, spicy meals that warm our hearts and souls for the many cold months to come.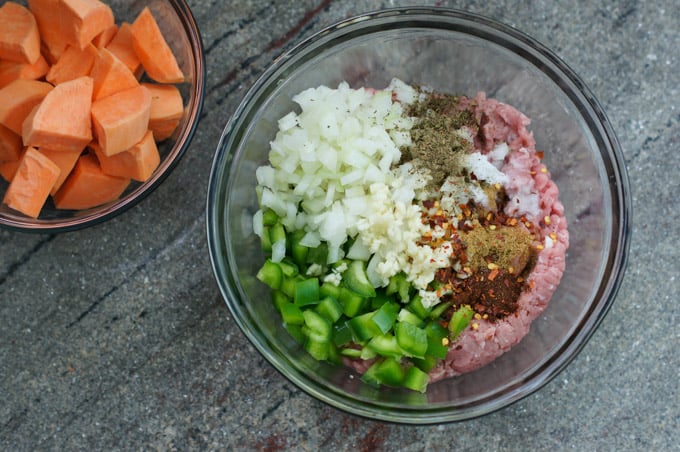 This easy chili made with turkey and sweet potatoes is the perfect weeknight meal and can be packed to take to work for lunch every day of the week thereafter. It's a delicious, healthy meal option with all the right flavors, and it's not too spicy for those who enjoy their chili on the milder side. Now, if you prefer your chili really spicy, simply bump up the heat as you wish by adding more red pepper flakes or chili powder.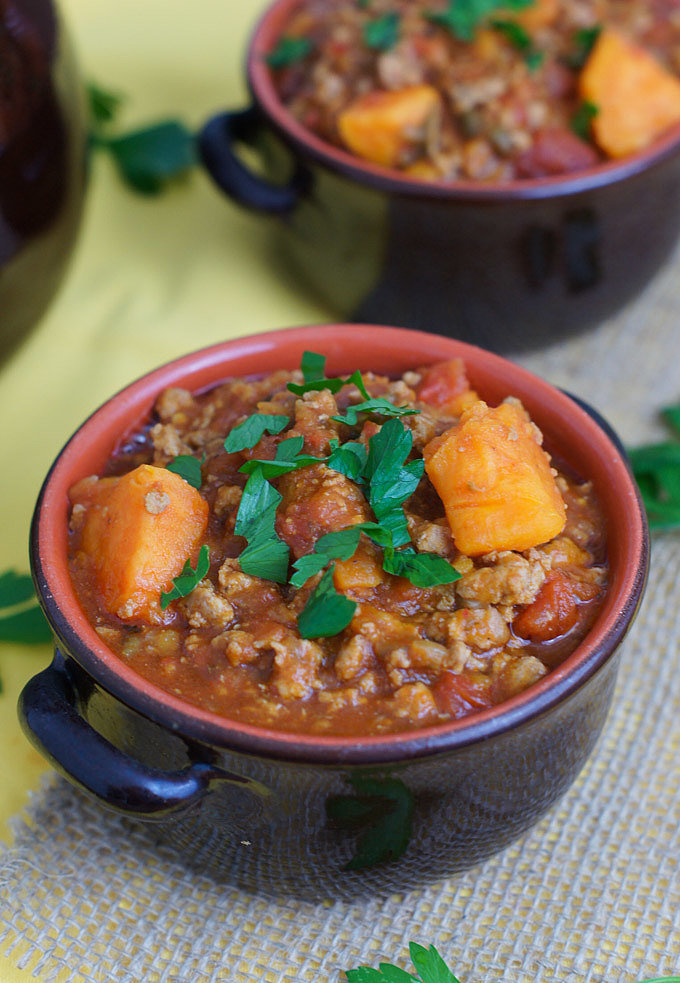 By using the slow cooker for this recipe, we also significantly lowered the preparation time, leaving us with extra hours to cozy up and watch some of our favorite Fall television shows while it cooks. Because isn't that just the perfect way to wait for an excellent meal? I say yes!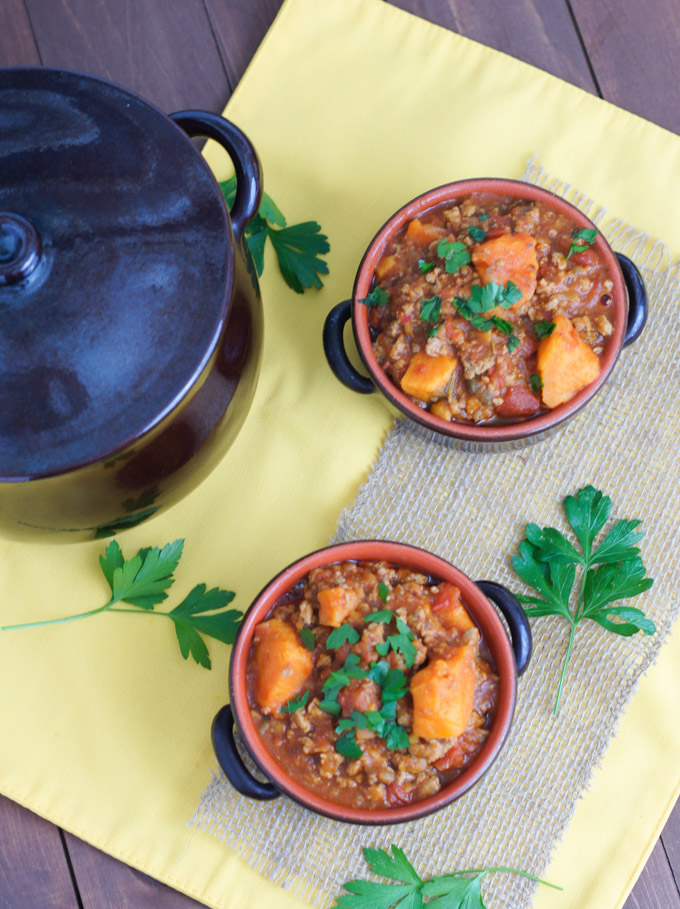 Slow-Cooker Turkey and Sweet Potato Chili
From Vanessa Mota, POPSUGAR Latina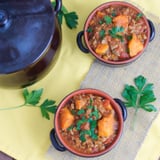 Ingredients
1 1/2 pounds ground turkey
1/2 bell pepper, chopped
1/2 medium onion, chopped
3 cloves garlic, minced
1 teaspoon ground cumin, divided
1 teaspoon chili powder, divided
1 teaspoon red pepper flakes, divided
2 teaspoons oregano, divided
1 1/2 teaspoons salt, divided
2 tablespoons vegetable oil
1 (22-ounce) can diced tomato
1 (8-ounce) can tomato sauce
1 medium sweet potato, cut into 1-inch pieces
3/4 cup chicken stock
Directions
In a large bowl, combine turkey, bell pepper, onion, garlic, 1/2 teaspoon cumin, 1/2 teaspoon chili powder, 1/2 teaspoon red pepper flakes, 1 teaspoon oregano, and 1 teaspoon salt.
Heat up the oil in a large skillet over high-medium heat. Brown the turkey, breaking it up into small pieces as it cooks.
Once completely browned, carefully transfer the meat into the slow cooker. Add the rest of the cumin, chili powder, red pepper flakes, oregano, and salt. Then, add the diced tomato and its juices, tomato sauce, sweet potato, and chicken stock. Stir to combine.
Cover and cook for 4 hours and 30 minutes on high or 6 hours on low. Taste and season as needed.
Serve warm with side of choice.
Information
Category

Soups/Stews, Crockpot

Cuisine

South American

Yield

4-6 servings

Total Time

4 hours, 29 minutes, 59 seconds
Image Source: POPSUGAR Photography / Vanessa Mota