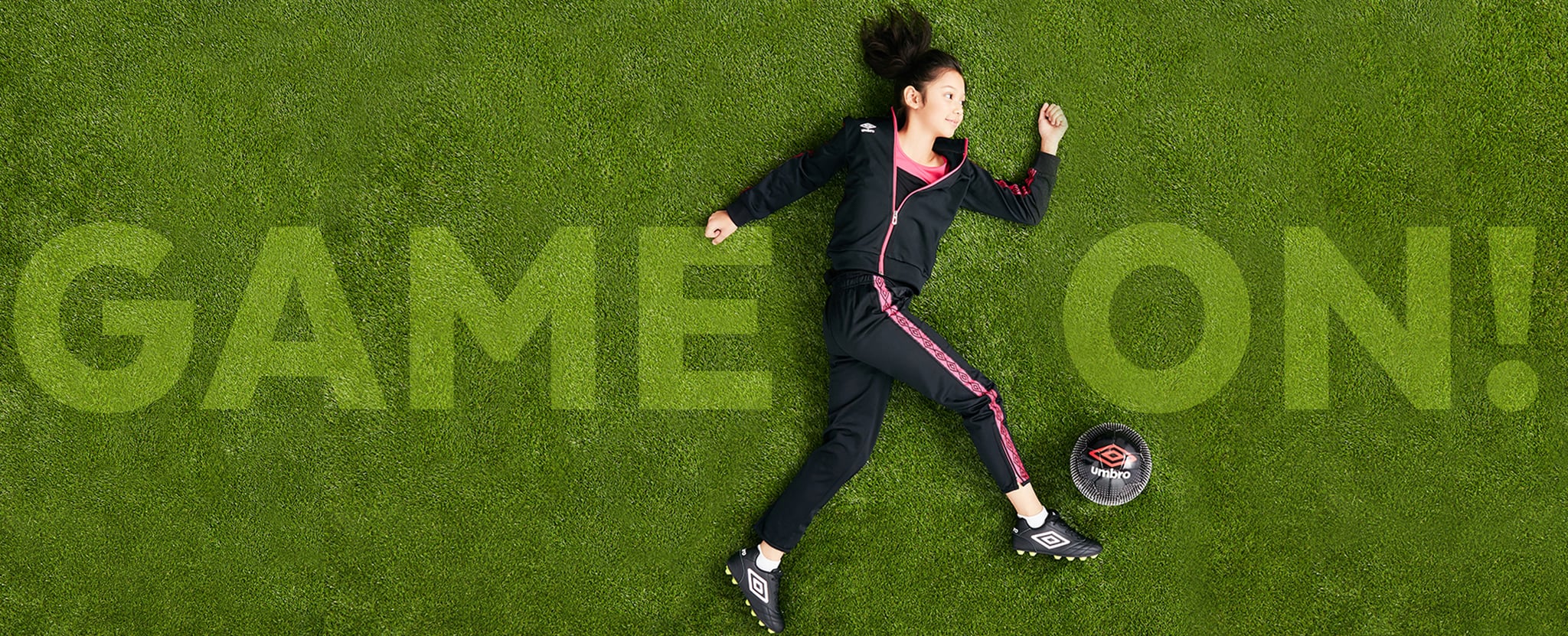 Image Source: POPSUGAR Photography / Diggy Lloyd

Soccer has never been more popular with kids, so we've partnered with
Target
to bring you the best brand in the field.
The Umbro brand is synonymous with soccer, and holds a special place in our hearts. Who doesn't have beautiful memories of wearing Umbro shorts with pride at soccer practice — and every other opportunity — throughout the '90s? And who still has them somewhere? Well, get ready for a new wave of Umbro mania, because the beloved heritage brand just launched an exclusive and affordable kids line at Target, just in time for soccer season. Here's why it's the one-stop shop for kitting your little ones out in the gear you loved to wear (cue all the nostalgia feels).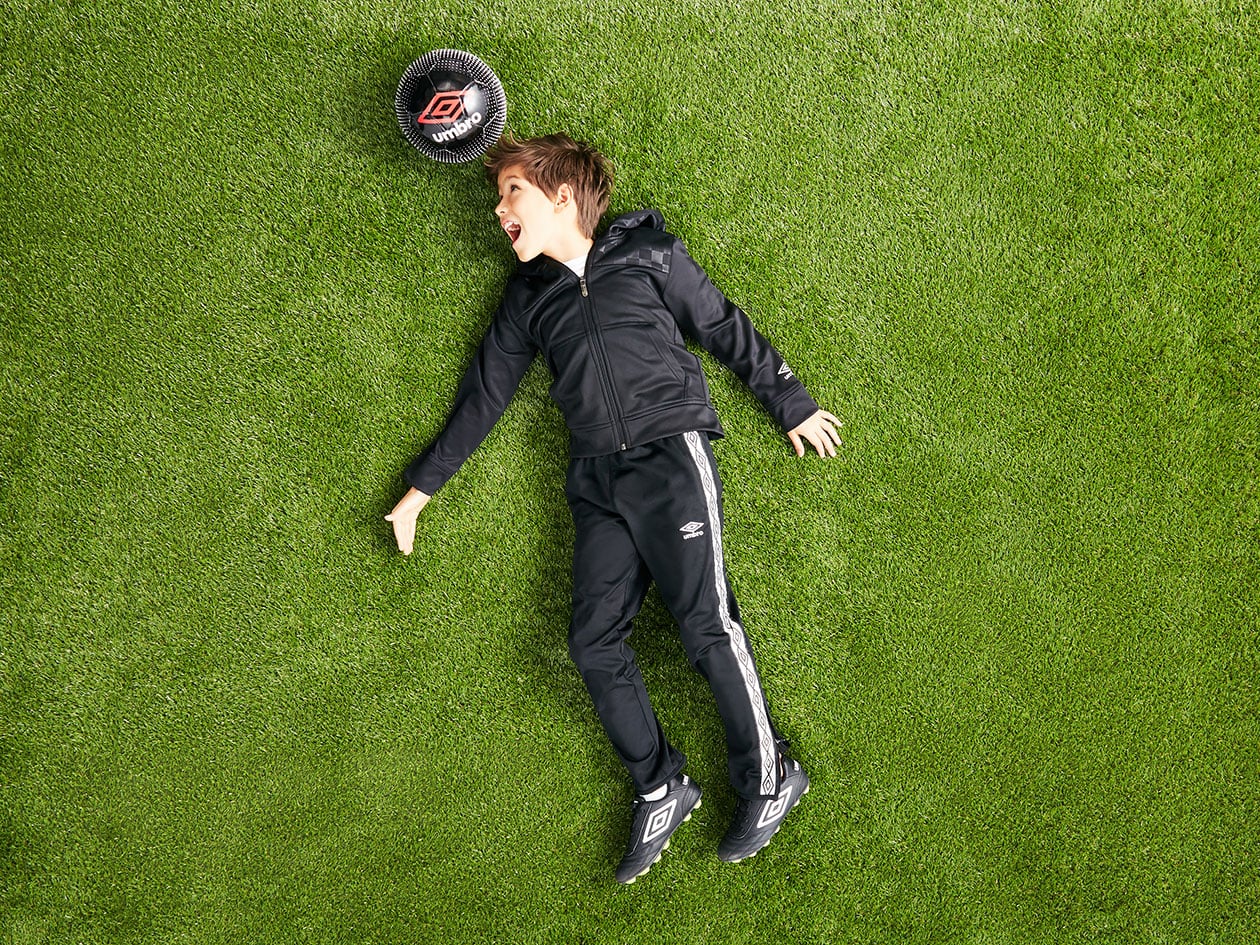 Image Source: POPSUGAR Photography / Diggy Lloyd
Target and Umbro are teaming up at a time when US kids' participation in soccer is going through the roof (or should that be, through the net?). Youth participation in soccer has shown a steady year-over-year rise, particularly among girls. Little-known fact: the US Women's World Cup team's 2014 victory against Japan was the most-watched soccer event in the history of US television. With the new Umbro collection, Target has the next generation of soccer fans covered from head to cleats. We love the reinterpretation of the brand's adored checkerboard pattern as an accent on a zip-up hoodie, which is matched with a sleek black soccer ball. All they need now are a patch of grass and some friends!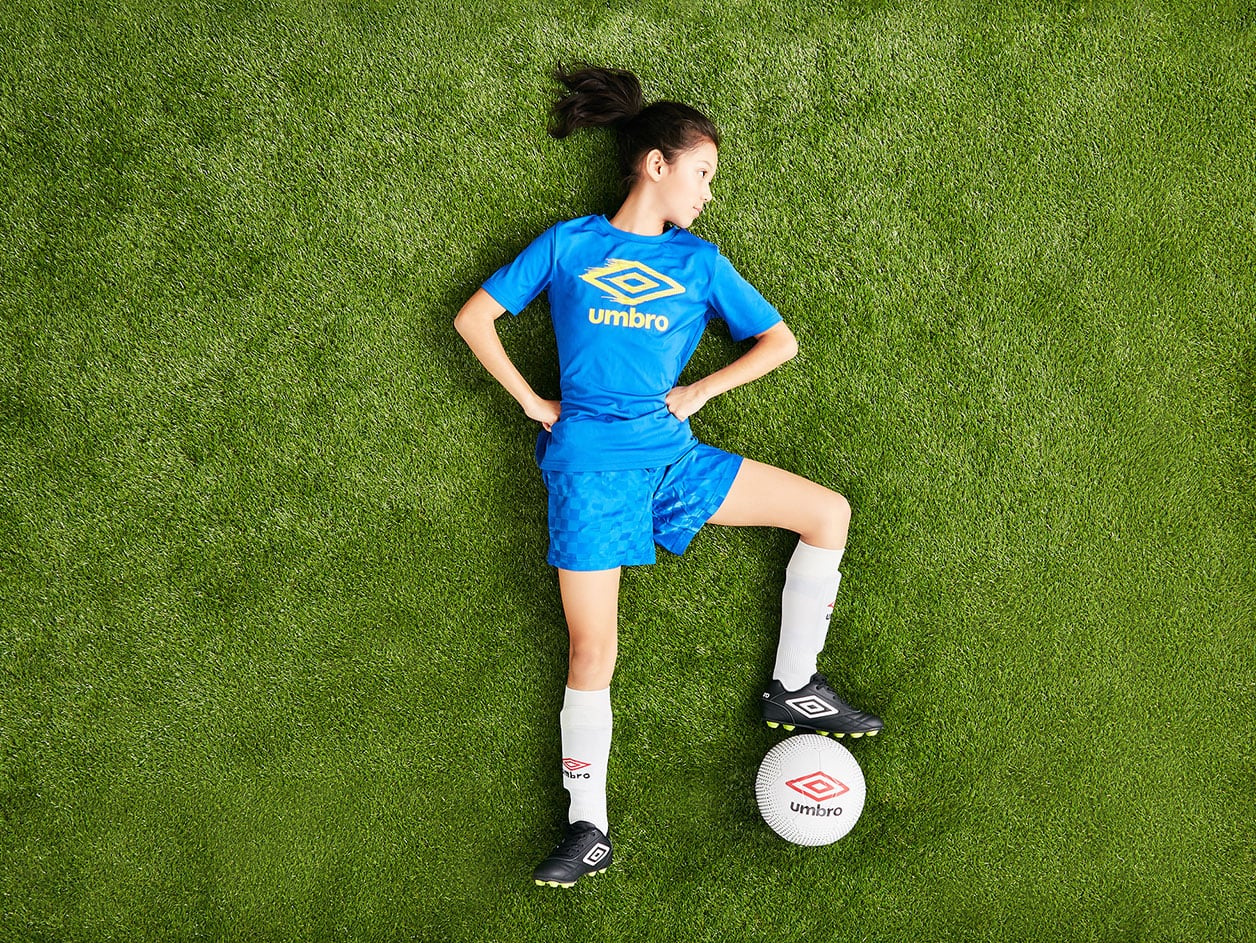 Image Source: POPSUGAR Photography / Diggy Lloyd
Umbro's logo is one of the most famous in the world, and for good reason. The Manchester, England-born brand is now the ripe age of 93, sold in 90 countries, and provides uniforms for the highest profile teams across the globe. Boys and girls will take the field with confidence matching bold separates in vibrant hues. And beyond performance, durability, and impact, let's face it: anything adorned with that diamond logo just looks cool.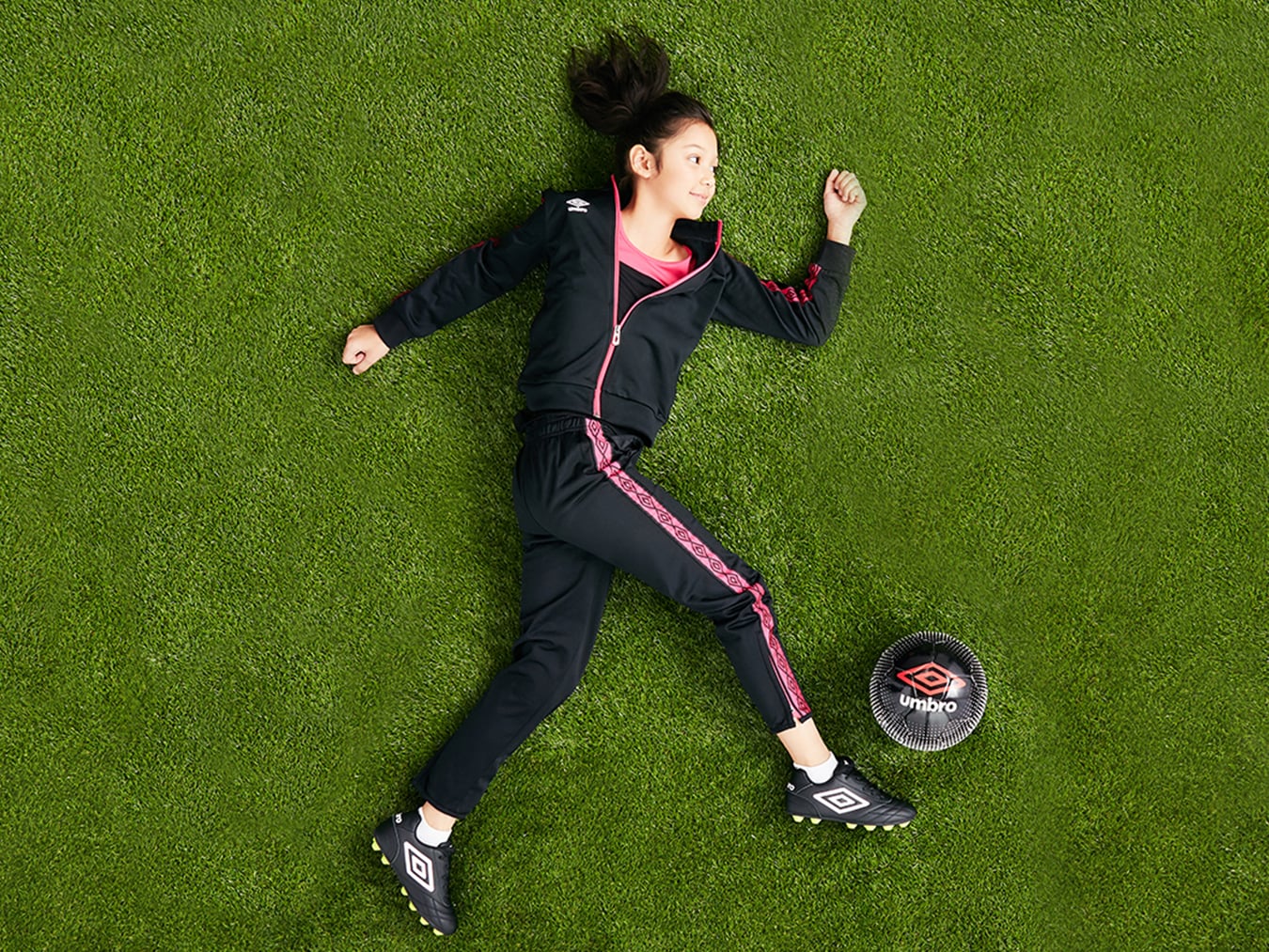 Image Source: POPSUGAR Photography / Diggy Lloyd
All of Umbro's pieces, from shoes like slide sandals and performance cleats to pieces like socks, tank tops, jersey, shorts, leggings, track pants, and track jackets, have training and game day covered for boys and girls. The apparel comes in soft, durable fabrics and in a range of colors and patterns, from soft pastels to we-mean-business all black. Clothing is just the start: the line also includes equipment such as soccer balls, shin guards, water bottles, and cinch sacks.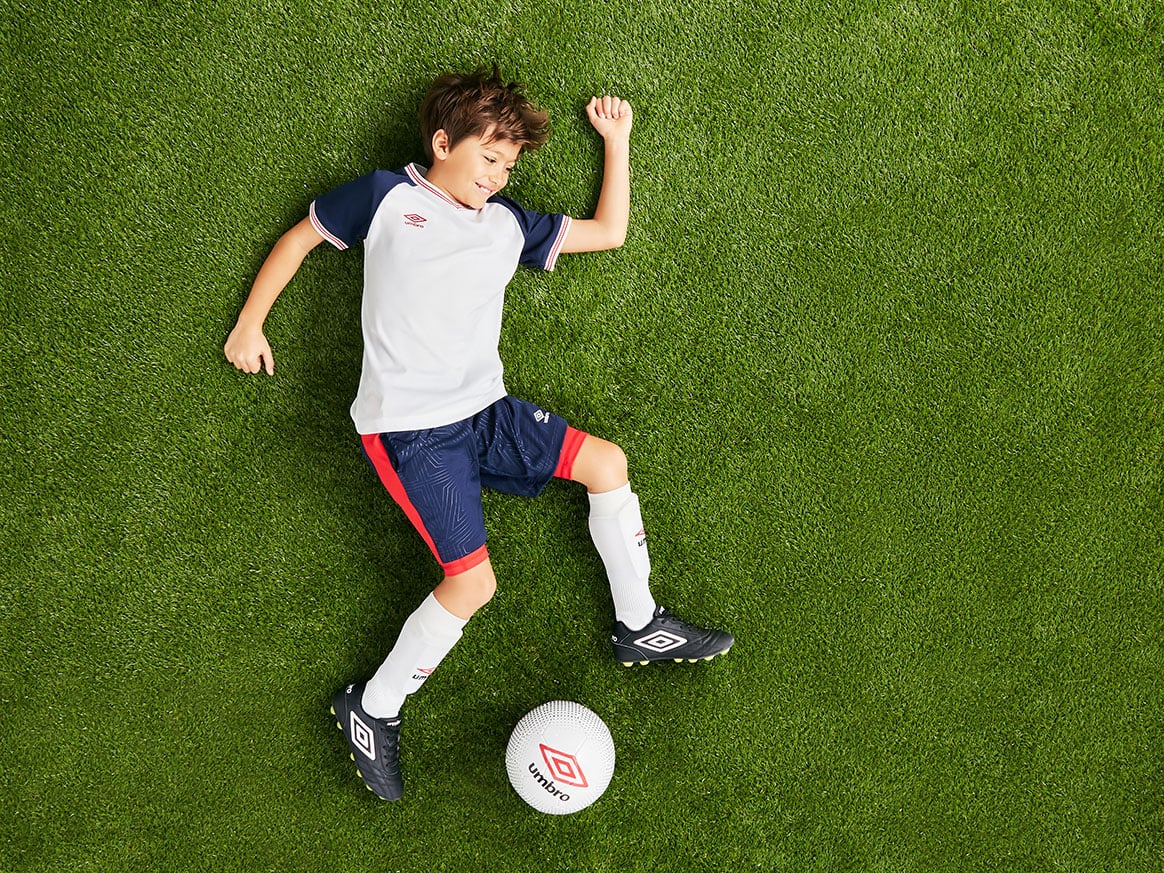 Image Source: POPSUGAR Photography / Diggy Lloyd
Target's full Umbro kids' assortment is available in all stores and online now, in sizes ranging from XS to XL. The starting lineup features more than 90 items for boys and girls, and prices range from $4.99 to $24.99. Not only do these layered two-in-one shorts with built-in spandex look legit, but they also provide comfort and coverage when kicking. Go red, white, and blue!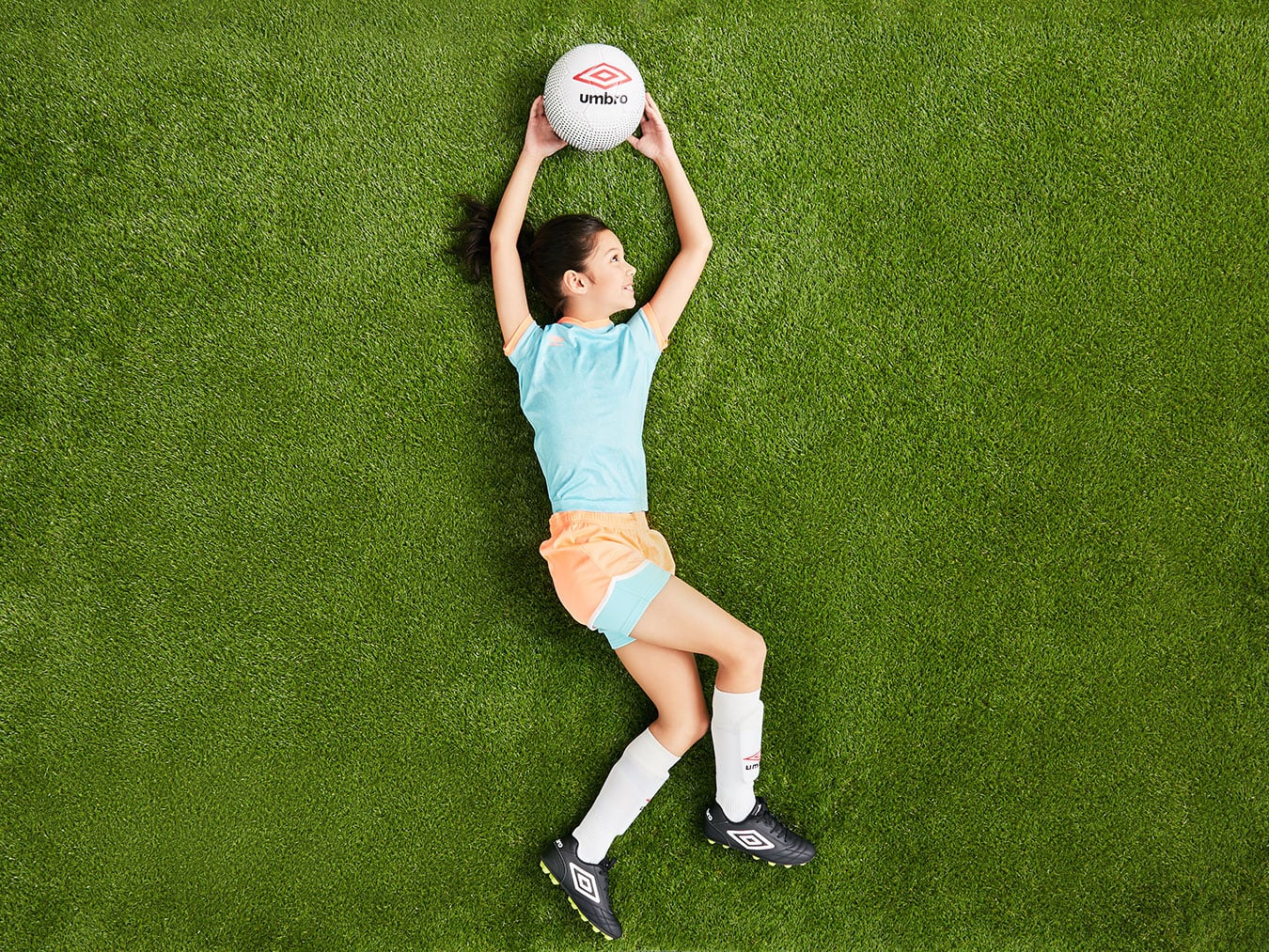 Image Source: POPSUGAR Photography / Diggy Lloyd
Functional meets fun with Island Blue pieces that look great on and off the field. The tough, durable polyester V-neck is semi-fitted to stay close to the body through dives, tackles, runs, and goals!
Credits: Photography: Diggy Lloyd; Art Direction: Shanna Greenberg, Diana Weisman; Production: Andi Nash; HMU Art: Yuko Mizuno