When I Started to Love My Curly Hair
How This One Compliment Completely Changed the Way I Approach My Beauty Routine

We've teamed up with
Ulta Beauty
to show you how one compliment can change your entire beauty outlook.
Hair. Hair was a really big topic in my Latinx home growing up. Actually, just my hair. My hair was always very curly and my Dominican mom, who grew up having dead straight hair, had no idea what to do with it. She also instilled this idea in me that my hair wasn't considered "good" because it was often frizzy and hard to manage.
"My hair wasn't considered 'good' because it was often frizzy and hard to manage."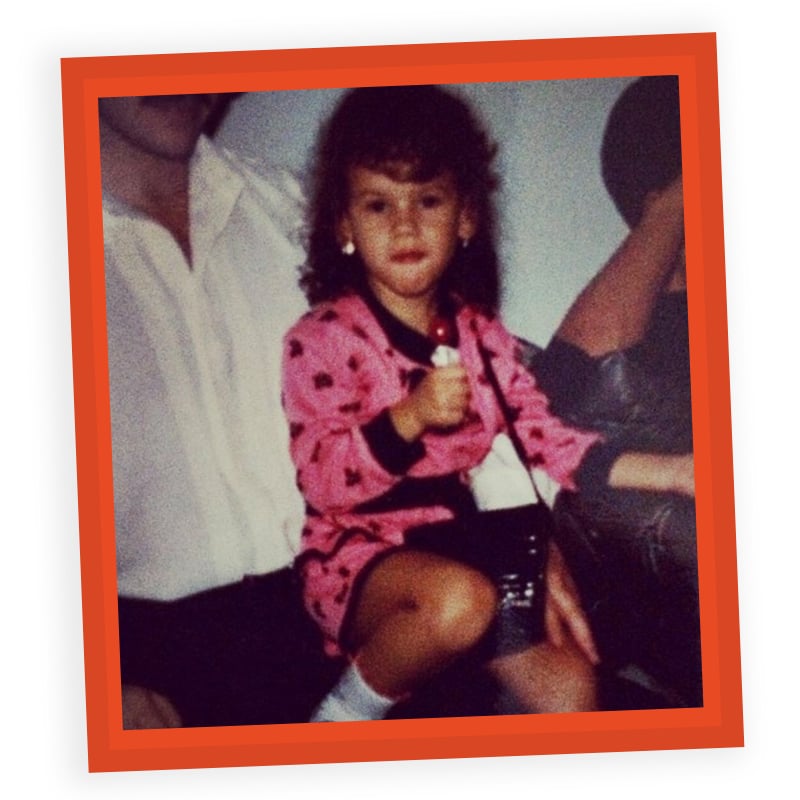 Every day when my mom would do my hair, she would wind up combing out all my curls, inevitably making me look like a Chia Pet (remember those?) more than anything else. In her mind, that's what she needed to do to make it look somewhat better. From her inherent desire for sleeker hair began the trips to the Dominican salon, where they would straighten my hair, making it look shiny and having it feeling so very soft and — most importantly — manageable. And while that was nice, my appreciation for my natural curly hair was nonexistent. And that was interesting in and of itself seeing as I wasn't the only one in my family with curly hair. Then again on both sides of my family, my Dominican and Puerto Rican family members, many of my family members had curly hair — but none of them actually embraced it.
As I grew and I started doing my own hair, I often kept it up in a ponytail or bun — that is until one day in middle school when I became friends with a girl named Patricia in my class. Patricia had long, beautiful curly hair, and somehow, at only 13, she knew all about what went into to caring for her curly strands. I admired her hair from afar and took a lot of tips and advice from Patricia on how to care for curly hair but never fully implemented them until I got into high school. In my mind, there was no way my hair would ever look as good as hers, or look good period. I mean, after all, this entire time, I had been keeping my curls hidden. But in high school, I began to slowly start showing them off, utilizing techniques I had learned from my middle school friend. Hint: it required a lot of gel. And while I was beginning to embrace my natural texture for all to see, I was still taking trips to have my hair straightened because I didn't feel 100 percent confident with my curls.
"Do you have any idea how many girls would kill to have their hair naturally look like that?"
In college, I met a fellow classmate who was very pro natural hair. One day, she saw me walk into class with my curly hair and turned around to tell me how beautiful my curls looked. "You have such gorgeous hair," she said. "Do you have any idea how many girls would kill to have their hair naturally look like that?" I was surprised, but it also made me feel so good. Why? Because I still had so many people around me who would see me with my curly hair and ask me if I knew how much better I would look with it straight, or how straight hair would really enhance my beauty.
It was hard to break the stigma of curly hair, but my classmate's comment was really a wake-up call. I began feeling more confident with my curly hair, because eventually, she wasn't the only one who started noticing my curly strands. I let go of the heat and began researching products to make my curls appear even healthier.
"It's only been up from there when it comes to my beauty routine."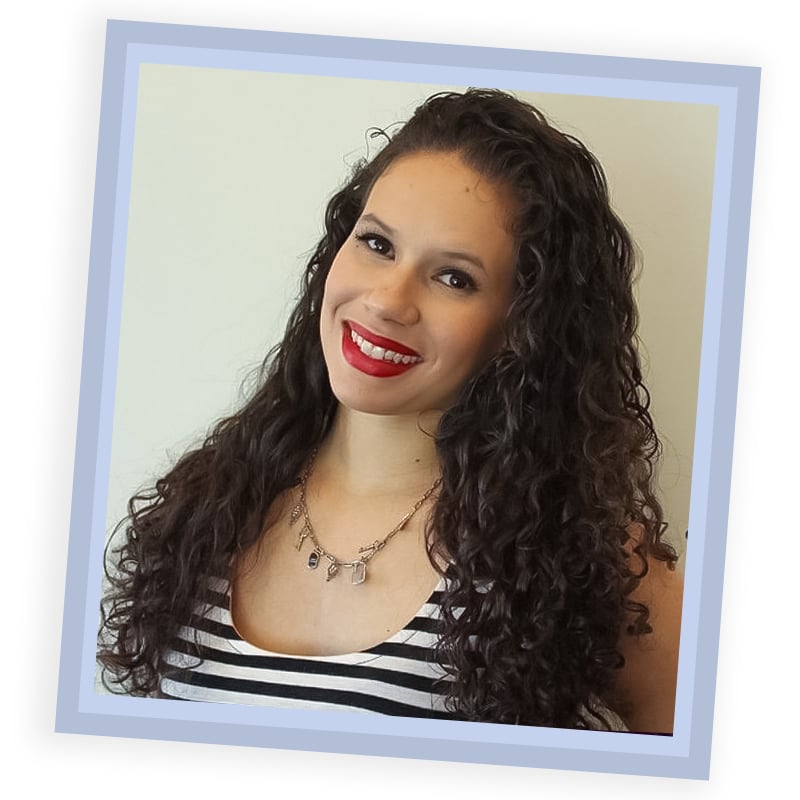 It's only been up from there when it comes to my beauty routine. DevaCurl was one of the brands I initially turned to, and the Frizz-Free Volumizing Foam Body Booster has been my most recent go-to. And as I was feeling more confident with my beauty routine, I thought to myself, what else could I do to make myself feel good about what I'm already working with? So I applied all the effort I was using on my hair to the products I selected for my makeup and skin care as well. This also gave me an excuse to take multiple trips to Ulta Beauty — not gonna lie.
Because I am big on keeping my skin looking as flawless as possible, I added IT brushes for ULTA to enhance my makeup application. The brushes are so amazingly soft that you can hardly feel the bristles as you apply everything from foundation to eye shadow.
Keeping up with my skin care, I've added the Mario Badescu Facial Spray. I often deal with some dryness when it comes to my skin, so this aloe, sage, and orange blossom facial spray gives me the all-day (or overnight) hydration my skin is often begging for. And when using a full coverage foundation, I'll also turn to a face oil beforehand, to ensure my skin isn't dried out even more by the heavier layer of product.
How I care for my lips has also evolved throughout the years. Younger me normally would opt for only a lip balm. And while I still love me a good balm, I've now made sure to include a lip scrub, and a shiny lip gloss, or lipstick, for when I'm heading out for the day.
Sometimes, when I look in the mirror to apply my products, I think back to that pivotal day when I walked into my college class with my natural hair. I will never forget how one compliment about what was once considered by my mom to be unruly curly hair really helped me fully embrace my unique beauty and made me elevate nearly everything about my routine. Wearing my hair curly has made me feel like I'm embracing my Afro-Latinidad more and letting go of the Eurocentric ideals that society has instilled in us about beauty.
Shop Priscilla's Beauty Routine Ahead