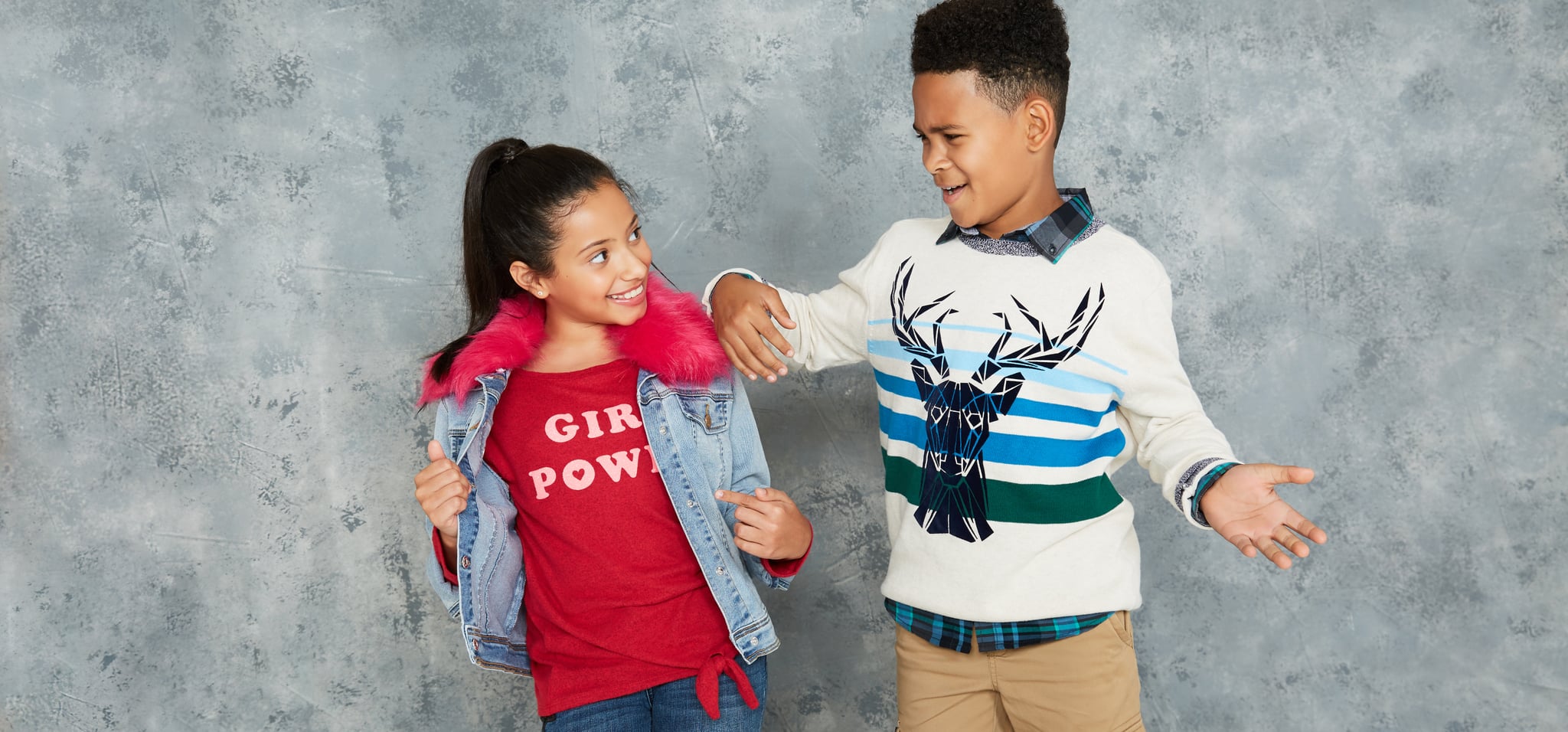 Image Source: POPSUGAR Photography / Diggy Lloyd
To your kids, getting dressed is just another way to have fun and express themselves — so arm them with clothes that have an imagination all their own. We've partnered with Target to see the endless possibilities available with the new
Cat & Jack
collection.
Mixed patterns, layers, colorblocking — more and more, it seems that all the latest trends remind us of playing dress-up as a kid. So this prompted us to ask: if left to their own devices, what outfits would our kids come up with? This idea might sound crazy, but thanks to Target's children's clothing brand, Cat & Jack, you can at least rest assured that any concoction will be an expression of their individual style while still being totally foolproof! Now, with the help of their imagination . . . and maybe a little assistance from Mom and Dad . . . your kids can mix and match looks all on their own. But the best part? These Cat & Jack clothes are not just kid-friendly, but their quality, durability, and one-year guarantee also make them parent-approved. And trust us: once you see what your kids come up with, it will help empower your own fearless fashion choices.
Play With Texture, Colors, Accessories . . .
. . . And, of Course, Pom-Poms!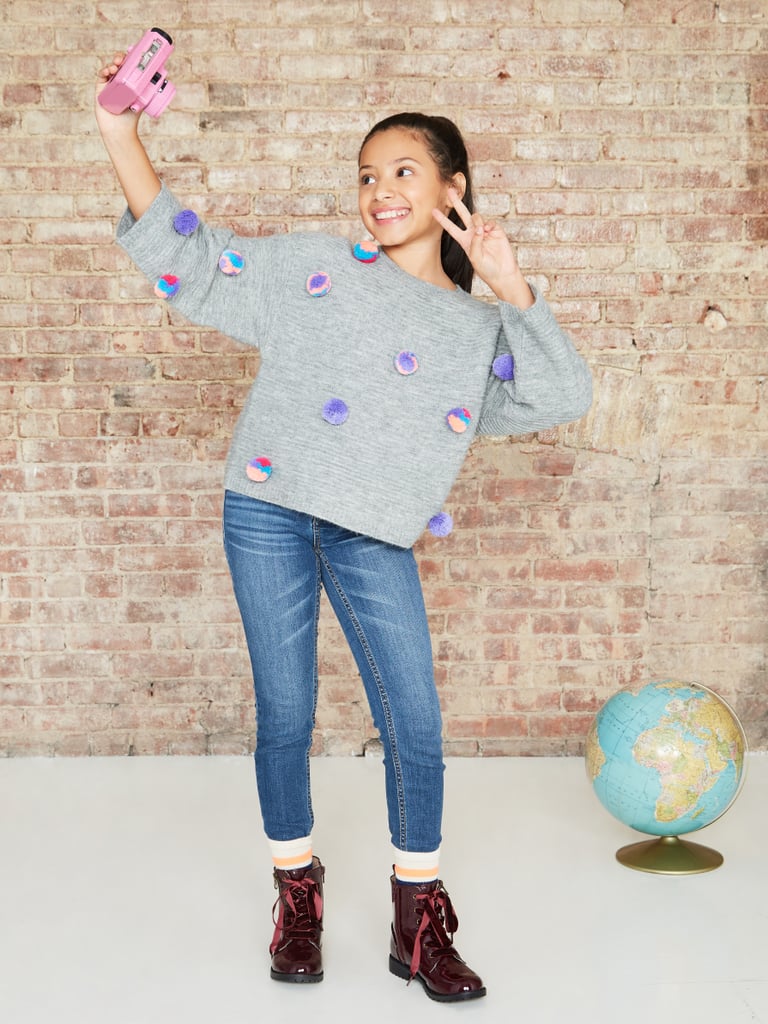 Is there anything more fun than pom-poms?! When it comes to giving your child free rein to pick and choose what they want to wear each day, be sure to stock their wardrobes full of unique, trendy pieces. Things like neon fur jackets, sparkly bags, and embellished jeans are the perfect juxtaposition between sensible and statement-making.
Here's a quick tip: start with the basics and play it up from there. When you help them lay the groundwork for an outfit, they will feel more empowered to flex their creativity when it comes to accessorizing and styling. When you don't have to worry about the longevity of a piece, you can relax and feel confident that whatever outfit they come up with will last through just about anything. Fashion should put the "fun" in functional, and no one knows that more than your little one.
Embrace Layers and Graphics
And Don't Forget About Comfort!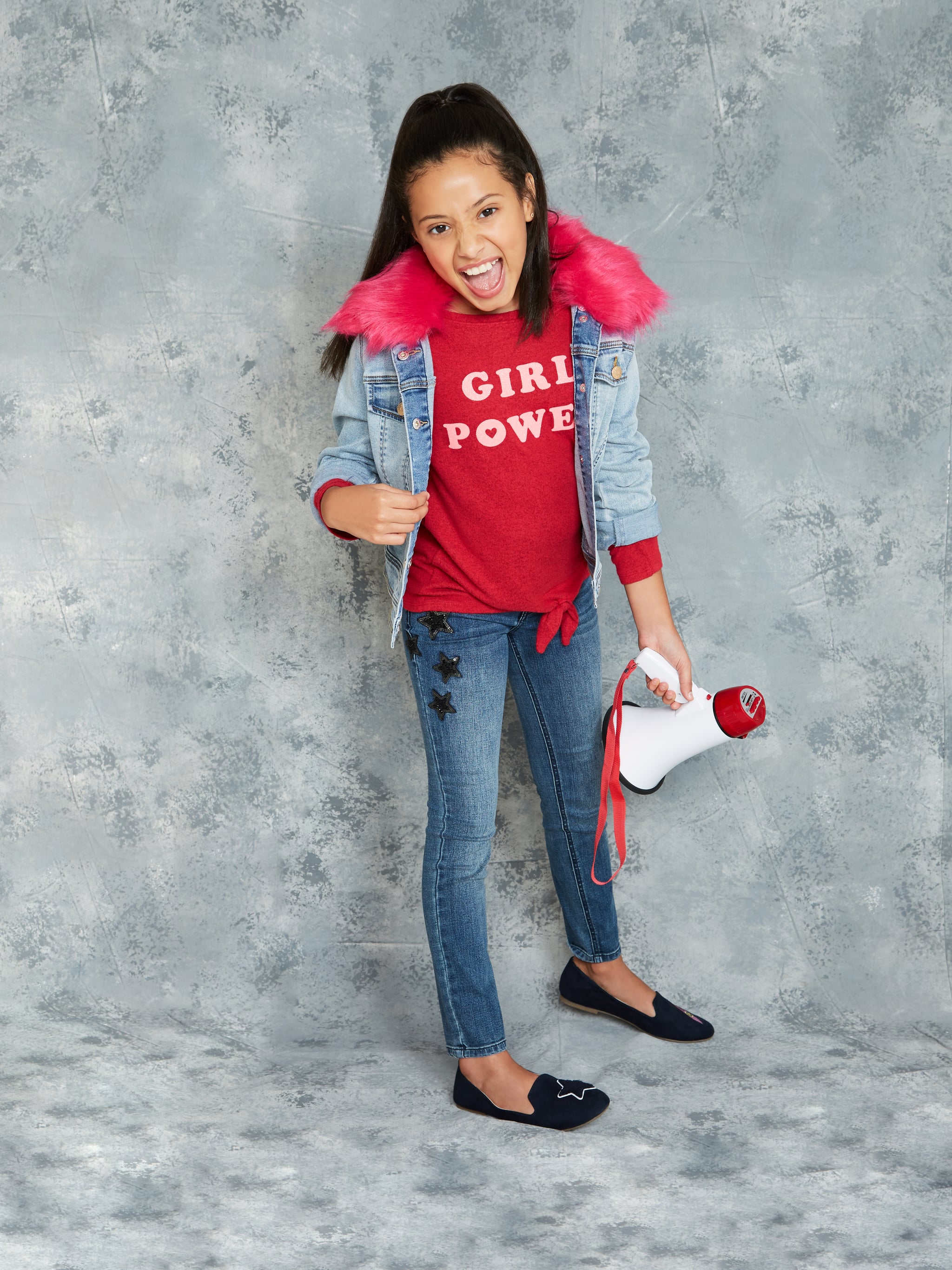 Kids want to run and play, but most importantly, they want to feel comfortable. Soft knits, jersey tees, and stretch pants will always be an instant win for kids and parents. Curate a closet full of these sturdy pieces, so whether your kids are heading to the playground or to family dinner, they will be dressed appropriately and comfortably.
Help them embrace layers by encouraging them to pair a cozy button-down under a sweater, or by adding a patterned bomber over a graphic t-shirt for a more "finished" look. And once the head-to-toe look is complete, just know that their outfit will survive no matter what they get into.
Credits:
Photography: Diggy Lloyd
Art Direction: Melissa Medvedich
Production: Andi Hensley
Hair and Makeup: Brenna Drury
Wardrobe Stylist: Sharon Norris
Prop Stylist: Martha Bernabe and Christian Maya
Models: Siena Luna and Dimitry Brathwaite