Abia Ailleen's Fashion Week Must-Haves
Everything This Latinx Model Needs to Survive Fashion Week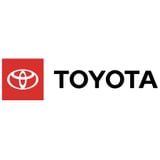 We've partnered with
Toyota
to share the surprisingly stylish sedans that can help fashion week run smoothly.
For most designers, models, influencers, and bloggers, if there's a word that describes what goes down during Fashion Week, that word is "madness." Beyond the shows, there are a thousand and one events, brunches, afterparties, interviews for some, fittings, photoshoots: you name it. But how does a seasoned model and influencer survive all this with grace and have fun while at it, you might wonder? We talked to Abia Ailleen, LA-based model, actor, Latina, and style influencer, who shared her favorite tips and absolute essentials to survive the busiest week of the year, for fashion-lovers con mucho estilo.

First of all, what does one wear to Fashion Week? We have answers. "Fashion Week is when I take time to try something new and different with my outfits," Abia told POPSUGAR. Whether it's through her outfits, hair, or makeup, for her, this is the time to go bold and wear something she wouldn't normally wear day-to-day. "I would rock an oversized suit, some bright colored Nike dunks, and slicked back wet hair with a glossy eye look."

But it's not all glam and glitz for Abia. Outfit choices aside, you'd be surprised by how practical this influencer is when it comes to Fashion Week essentials. She advises to always remember taking with you things like a good sunscreen, a strong deodorant, extra shoes (sneakers and heels), and the ultimate accessory: a fresh tan. "Getting some sun in or getting a fresh spray tan before Fashion Week not only helps my skin glow but it also makes my overall complexion look more even and photo-friendly," she said.
And speaking of practicality, having a car during this crazy week can make all the difference. From taking a much-needed AC break to snacking with some privacy or changing outfits in the back seat, an influencer has to be 24/7 photo-ready and rock different looks throughout the day, right? Having this space is the ultimate hack to doing fashion week like a pro. "I can honestly say that, as a model, I have changed in cars many times. And once everything is done, I can always rely on having a safe, fully fueled up ride home."

Just like learning how life-saving having a car or an extra pair of heels in the trunk can be, there are some lessons she's learned over the years by being in the industry. After a few Fashion Weeks, many photoshoots, and countless events, Abia knows now that it's okay not to be part of the current fashion trends. "Especially as a size 12 model, it's hard to imagine myself in an outfit that is being worn by someone who is a size 2," she explained. "I understand that I have a different body build and that it is perfectly okay to dress in what makes me feel the most confident and comfortable. There is truly no pressure to try to fit in."
It also helps to see herself more represented in an industry that used to be particularly narrow when it came to sizes, races, and backgrounds. While the Latinx community is still far from being represented enough yet, Abia said she's noticed important changes in the right direction. "There is a lot of work to be done, but slowly, I see more of my Latino people in different shades, abilities, and body types. I am happy that there is an audience that is ready to embrace our full spectrum of beauty."
With sedans that stand out, Toyota offers incredible style, mile after mile.
Credits: Photographers: Michelle Borbolla, Katie Corio, Kristen Gonzalez, and Ibuki