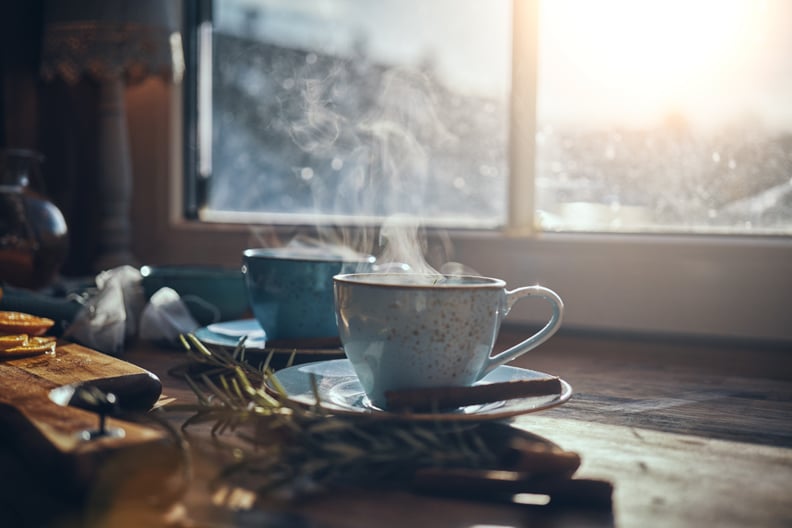 GMVozd | Getty Images
GMVozd | Getty Images
The other day, I had a dream about my nana Dalma. She passed away in December 2015, and while I think of her a lot, especially during the holidays, I don't think I had ever had a dream about her. Dalma was her own free spirit. We used to call her "la viejita calentona" because she would get heated up over anything but then realize she was overreacting and calm down. She was short, always wore a skirt and her hair in a bun, and wasn't afraid to speak her mind.
She always made teas she said helped boost her immune system, and that's why she claimed she never got sick. So, it's no wonder why I've been thinking about her more than usual during these times, and probably why she appeared in my dream.
Ever since COVID-19 was declared a global pandemic, besides following social distancing guidelines and being compliant with government and authorities, I've been making my own teas at home the same way Dalma used to.
She would boil water, ginger, cinnamon sticks, an orange peel, and cloves, strain it, and add honey. That was her go-to. Ginger is commonly used as an anti-inflammatory, antibacterial, and antiviral; cinnamon is loaded with antioxidants; orange peels are rich in fiber, vitamins, and polyphenols; cloves are antimicrobial; and honey is another good source of antioxidants and makes the tea sweet and soothing.
There wasn't a day when she wouldn't make her tea, and she'd always make it in the late afternoon, around 5 p.m., so it wouldn't interfere with her morning cafecito. Dalma never got sick. In fact, she passed quietly in her sleep a few days after her brother. Our theory is that she died of sadness.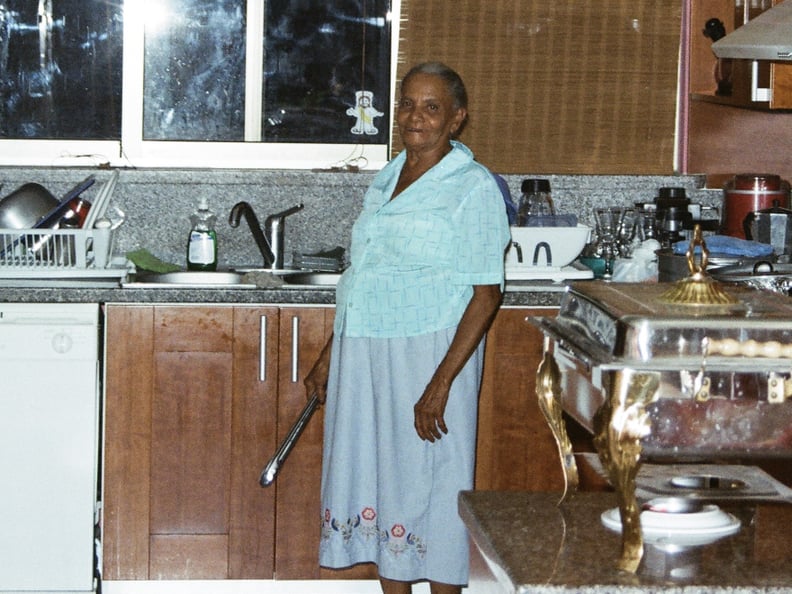 Dalma joined our family when she was a teenager. There are probably details I don't know and will never know, but I was told my great-grandmother Loló took her in and taught her all the basics to successfully manage a home: cooking, cleaning, sewing, the best ways to organize things, proper plant care, how to set a table, and how to optimize your time to accomplish as many chores as you could.
My great-grandmother also taught Dalma how to take care of children, as they joined forces to care for my mom while my grandmother healed from a disease. Dalma became her "nana," which is short for niñera (babysitter). But she was family.
Eventually, Dalma built her own life. She got married and dedicated a lot of her time to all of her nieces and nephews. She never had kids of her own. When she wasn't with them, she was with my family. She always popped up when she sensed she was most needed — you didn't need to call her.
She lived "en el campo" where communication wasn't as advanced, and telephones were a luxury at the time. But she was always there for the special moments like my parents wedding, my birth, and my siblings' births.
She spent every Christmas and New Year's with us, every Mother's Day and Father's Day, Semana Santa, birthdays, first communions, confirmations, and graduations. After my siblings and I moved out, she miraculously showed up whenever we went home to visit.
She loved us and we still love her, even though she's no longer physically with us. She carried on my great-grandmother's legacy and made sure my siblings and I — who never met her — got to taste her recipes, hear her stories, and felt like we knew her.
I honestly wish Dalma could've lived long enough to see me get married and meet my kids, but I'm grateful she was part of my life for 26 years, and now I get to carry on her legacy.