You probably met Anitta on her way "Downtown" with J Balvin or in her beyond-hot duo with Maluma back in 2016. Five years after those first hits and Anitta has turned into an intercontinental megastar. The singer and epitome of Brazilian joie de vibre just joined forces with cult-favorite beauty brand Sol de Janeiro to launch her first fragrance, Sol de Janeiro X Anitta Perfume Mist ($20). From her new single "Chica de Rio" to putting an end to annoying cliches about Brazilians, we talked to the singer about the many ways in which she celebrates her Brazilian culture.
What's the song that reminds you most of Brazil?
"Girl From Ipanema" is a song that I used to listen to all the time when I was a kid. That little girl parading around to the sound of Tom Jobim's voice never thought she'd ever do a version of this song for the world to hear.
This new version, "Girl from Rio", is all about celebrating and accepting yourself. How do you make sure to celebrate your own natural beauty?
In "Girl From Rio," I sing about how the girls where I'm from don't look like models — they come in all shapes and sizes, and they're just beautiful. I wanted the song to be a celebration of the city and country I grew up in — a more real version of Brazil than people around the world were used to. It's also me being very honest and talking about some recent events of my life, like discovering I have another brother.
What's the scent that reminds you most of Brazil, and where does it take you when you smell it?
There's something very warm and familiar about the scents my mom and aunts used to put on before they went out when I was a kid. So, for the Sol de Janeiro collaboration, I channeled those memories from my upbringing in Rio and the natural beauty I grew up around through all these very fresh and vivid notes. It's all close to home for me, I'm very proud of it.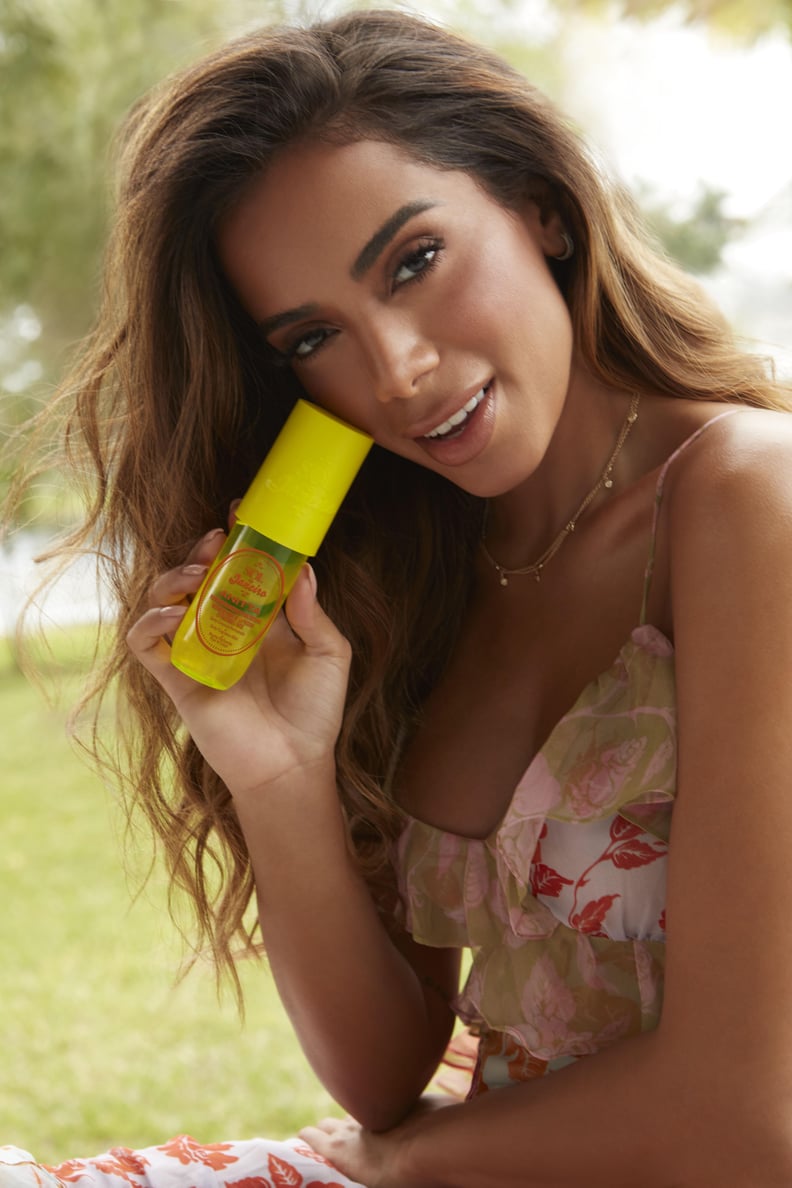 We're so diverse that you cannot put us in any box. And we're beautiful for this.
What's a myth or cliche about Brazilians that you disagree with?

The biggest misconception people have about Brazilians and Latino people, in general, is the common view of how we, specially women, should look and talk. When, in fact, we're so diverse that you cannot put us in any box. And we're beautiful for this.
What is something most people might not know about your home country?
Brazil is the size of a continent, so you can experience very different versions of our cultures depending on where you go to. People might not be aware of the cultural richness we have, the amount of different influences and cultures that just come together in many different ways in each state you visit.
Who is your ultimate Brazilian beauty Icon?
The super talented actress Taís Araújo is my ultimate Brazilian beauty icon. She's gorgeous and exuberant as well as a very powerful and commanding feminine role model.
When do you feel your most beautiful?
When I'm on stage, doing what I love, singing and dancing, I feel the most beautiful and also very powerful.
Brazilians are also known for their love for natural ingredients and hair masks? What's your favorite tip to take care of or style your hair?
To always make sure you're being responsible with the beauty products you choose. Beauty should not be harmful to you or the planet in any way.
What's a golden beauty rule you learned at home?
Always remove your makeup before going to bed, never go to sleep fully painted. I've learned that from my mother and then from the greatest makeup artists I've worked with. Now it's something I pay attention to on a daily basis.