How to Apply For Spotify's Latinx Podcast Accelerator
Sick of Latinx Underrepresentation in Podcasts? This Is How Spotify Is Helping You Start Your Own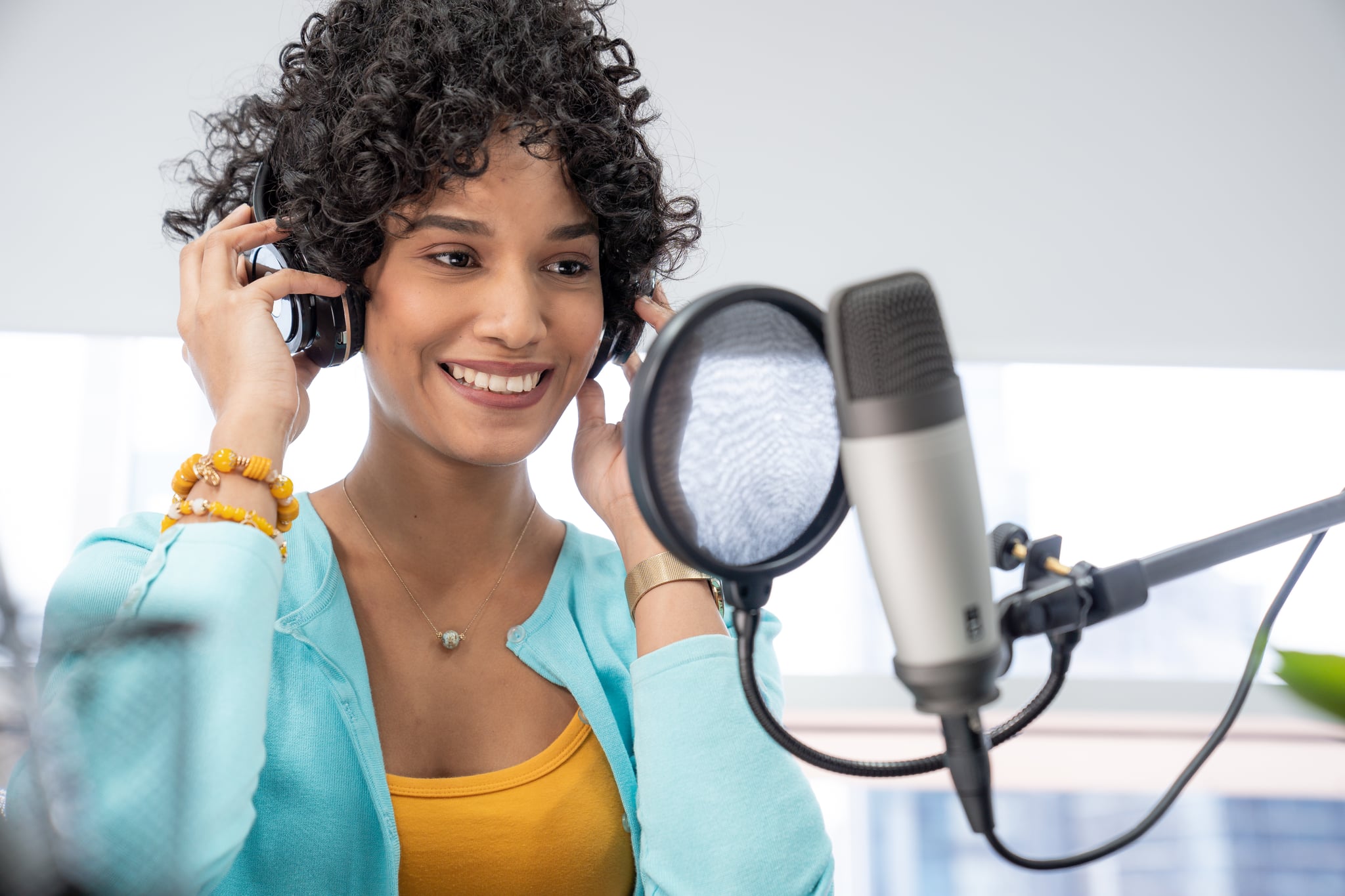 Image Source: Jose Jonathan Heres/Getty Images
If you binge-listen to podcasts for 24 hours before making any decision on any subject, you've probably noticed the blatant underrepresentation of Latinx podcasters in this space. Spotify has noticed, too, and they're coming up with an initiative to change this: Sound Up Latinx, a podcast accelerator program aimed to bridge this gap and make it easier for Latinx podcasters to create new quality content and put it out into the world. Because, no, podcasting is not just prattling with your bestie about the last show you watched.
"The biggest misconception is that you just need to get on the mic and talk for hours with your best friend, and that makes a great podcast," Spotify's Sound Up Global Lead, Natalie Tulloch, told POPSUGAR. "You need a strong idea and clear sense of your format. It takes work to create a podcast. Dig deep; what makes your conversation different? What's your unique story?"
The program will kick off with a virtual training four-week program where the 10 participants shortlisted by Spotify judges will learn skills to create a podcast through live courses, recorded lessons, and more classes on this craft. The 10 participants will then pitch a podcast trailer and a proposal for the opportunity to be selected as a finalist to attend the Sound Up sessions in 2022.
Image Source: jacoblund/Getty Images
"We already have four Sound Up Latinx happening – Brazil, Argentina, México, and now US Latinx — and we want to expand it even further for the next year," said Fernando Spuri, a Spotify executive and manager of the program. "It's important to keep in mind how multidimensional and complex the Latinx community is and how to keep it real and truthful to each one of the representatives that we're bringing to the program."
Past finalists of this program — like Dope Labs' Titi Shodiya and Zakiya Whately, FOGO: Fear of Going Out's Ivy Le, You Heard Me Write's Kacie Willis — have received podcast development deals, cool connections to industry leaders, and production grants.
If you've been dreaming of starting your own podcast and have an idea, they're looking for fresh perspectives and passionate storytellers with a unique perspective. Do you have one? All Latinx US residents 20 years and older can apply via this link until Oct. 1.