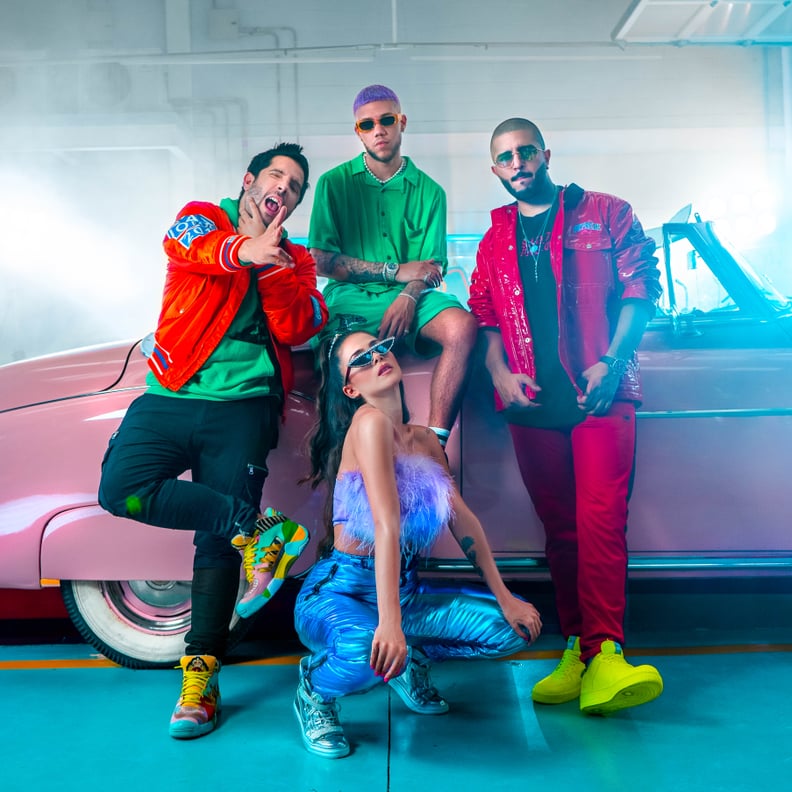 Courtesy of Universal Music Group
Courtesy of Universal Music Group
Cali y El Dandee did it again! The Colombian duo joined forces with their paisana Greeicy and Puerto Rican sensation Jhay Cortez to bring a fusion of rhythms and talent in "Solo Mia," a catchy and cheerful tune that perfectly describes your Summer fling. The single was produced by Andrés Torres and Mauricio Rengifo (Dandee), two of the most respected producers of this generation. You might remember a little tune called "Despacito," right? Yeah, they produced it, too.
With both an artistic sensibility and a producer's mind, Cali y El Dandee have been captivating audiences for many years now, seducing their fans with unique melodies and songs like "Ay Corazón," "La Estrategia," "Por Fin te Encontré," and "Yo te Esperaré," which have received Diamond, Multi-Platinum, and Gold certifications in Latin America and the US respectively.
Today, this dynamic duo of real-life brothers has surpassed 2.6 billion views on their YouTube channel, establishing themselves as one of the most respected urban acts in the industry. I had the opportunity to sit down with Cali y El Dandee ahead of the release of "Solo Mia" to talk about this new single, the superfun and colorful video that accompanies it, and the rise of Latin music in this day and age.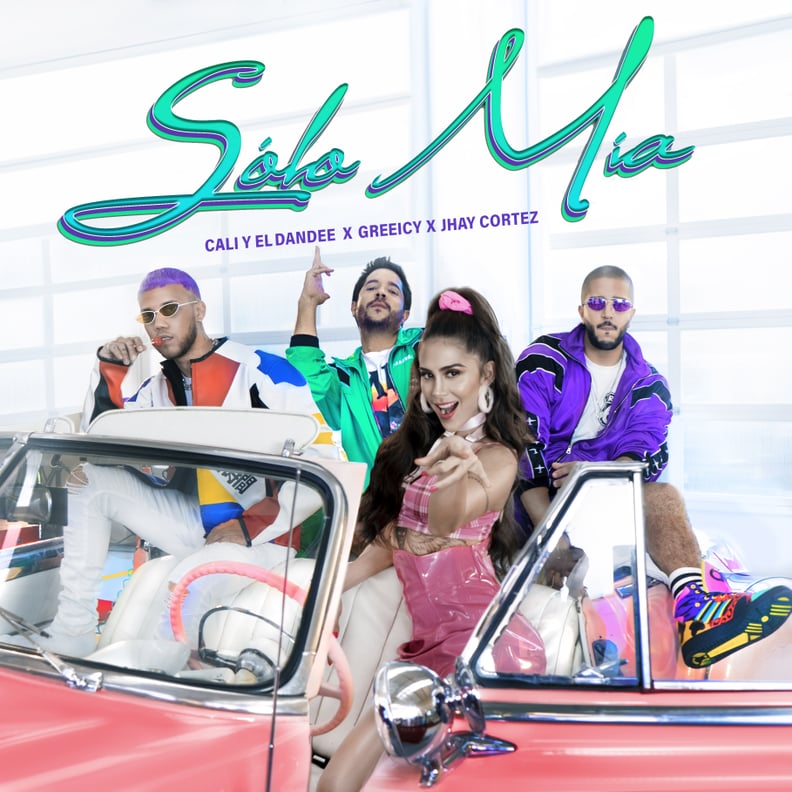 POPSUGAR: How did this collaboration, "Solo Mia" with Greeicy and Jhay Cortez, come about?
Cali y El Dandee: This is definitely a new era and new sound for Cali y El Dandee. With "Solo Mia," we dive a little bit into trap music for the first time, and we really enjoyed doing this. Greeicy has been our friend for a long time, and we had worked with her before in her own productions. This time we wanted to sing with her.
On the other hand, we admire Jhay Cortez so much as an artist and as a composer, and we felt that the two of them add something so unique to what we had envisioned for this song, beyond doing a collaboration just for the sake of it. We feel that the song takes a whole new meaning now that Greeicy and Jhay are in it.
We also had so much fun shooting the video. It's full of color, extremely vibrant. The song has a fun feeling overall, a party vibe, very festive. We want everyone to feel it and enjoy it.
PS: You mentioned the music video for this song; how was shooting it, where did you do it?
CD: We shot in Medellin, and it was almost a tragedy. The video happens mostly outdoors, and we worked with a company in Medellin called 36 Grados. They had everything beyond set up, and we were confident that it wasn't going to rain because it hadn't rained in the past three months there. Well, that day, at 8 a.m. there was torrential rain, with an electrical storm and all. We were ready since early in the morning, along with Greeicy and Jhay Cortez, trying to think of ways to work around this.
All of the sudden the directors and producers started doing some sort of brujería. They brought in rice and eggs, and placed them a certain way. We looked out the window for a moment and saw them doing a prayer of some sort. Then they handed out cartons of eggs to the people walking by, and we kid you not, it stopped raining. We were a little delayed, but 36 Grados's brujería paisa saved the video!
PS: Is that brujería something that people know about in Colombia? Does it have any meaning?
CD: We had never seen that before, this was our first time. But apparently, the food they brought in was some sort of "ofrenda," and if the rain stopped, they would give it to people who might need it. It has a nice meaning, but it was definitely an interesting sight when we looked out the window and saw it. In the end it worked and the video came out amazing.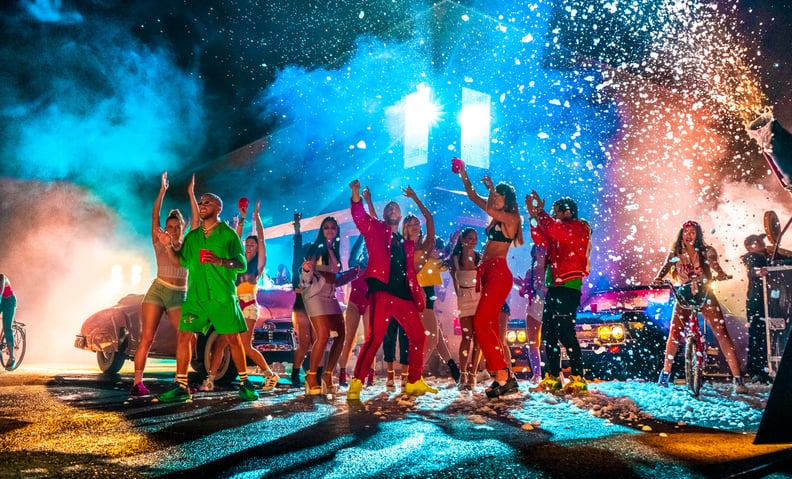 PS: Cali y El Dandee has been in the music industry for over 10 years, and since you started, your music has been evolving with time without losing its essence. What's your trick to remain current and not getting stuck in the same sound?
CD: We think the songs alone are extremely important. Not the final product after the whole production process, but the raw song: the lyrics and the melody. They have to connect with people to the point when the whole cycle of the song is over, and a new one comes out, people keep liking and identifying with them. That they feel as if we wrote it especially for them. That's what we have been all about.
We wanted our tracks to have a long-lasting effect, that many years down the line we could perform them at a concert and transport people to that first time they heard them and what they felt. We don't release singles to make them trendy or viral, we want them to stand on their own through time.
PS: I've noticed that the majority of the Latinx artists having a big moment right now are Colombian. Is there a secret other countries should be aware of?
CD: Haha! You know what happens? We feel like every country in Latin America has had its moment. Argentina taught everyone how to make quality rock and roll, Mexico had the best ballads and deep lyrics, and the coast had us dancing all the tropical rhythms. We always had a lot of talent in Colombia, but it was overshadowed by the violence and everything going on in the country. There wasn't a moment to explore your creativity, everyone was focused in the economy and all that, and because the country has definitely been improving, young kids who want to be artists feel more encouraged.
Obviously, that and the rise of social media has helped. You don't need a huge infrastructure to show the world your song. So, all that talent that was repressed in Colombia has finally blossomed in the past 10 years.
PS: What do you feel has been the formula for Latin music to have the acceptance and popularity is having now?
CD: There's a lot of good competition. A lot of valuable artists have emerged at the same time, so it makes everyone challenge and push themselves. We like the fact that different genres are coming together, too, creating an even stronger sound. Right now, the majority of the songs have beautiful choruses, but they also have that urban feel in the verses. Latin America deserved this moment a long time ago. We're also living in a great time for Latin music when language stopped being a barrier.
PS: Is that what you did with "Solo Mia?"
CD: Yes. We've always had the task of finding new sounds and combinations, and I think this song is very special because Greeicy and Jhay are in the best moments of their careers and are only going to continue rising. In this song, we also dabble a little bit with trap, the lyrics are all about having fun and going after that Summer love, being with the person you want to be. We're really happy because this is the first song of a new era for Cali y El Dandee, we're releasing more songs and collaborations in 2019 and great surprises will come in 2020, so stay tuned!