POPSUGAR
/ paid content for /
Old Navy
Celebrating Mi Papá on Father's Day
Mi Papá Has Always Encouraged Me to Follow My Dreams — Here's How I'm Celebrating Him on Father's Day
As POPSUGAR editors, we independently select and write about stuff we love and think you'll like too. If you buy a product we have recommended, we may receive affiliate commission, which in turn supports our work.
From a very early age, mi papá tried to always prepare me for everything and anything. He was the one who taught me how to ride a bike, how to swim, and even how to change a tire and my car's oil. On top of that, he was the one who helped me learn basic Puerto Rican recipes because he was a stay-at-home dad — he had already retired by the time I was 6 years old. When he taught me to how to drive at 14, I remember him telling me, "I just want you to be as independent as you can be. I don't want you to depend on anyone for anything."
When it was time for me to go to college, I went to a school that was three hours away from home. This was the first time I had ever been so far — as an only child who was very close to her parents, I have to admit it was the hardest thing I had ever done by then. I was close to both of my parents, but especially my dad; he had been taking care of me since before I started primary school. And although the distance was painful for him too, I remember his words so clearly the day he dropped me off at college: "I want you to follow your dreams always, even if it means you being far away from the family."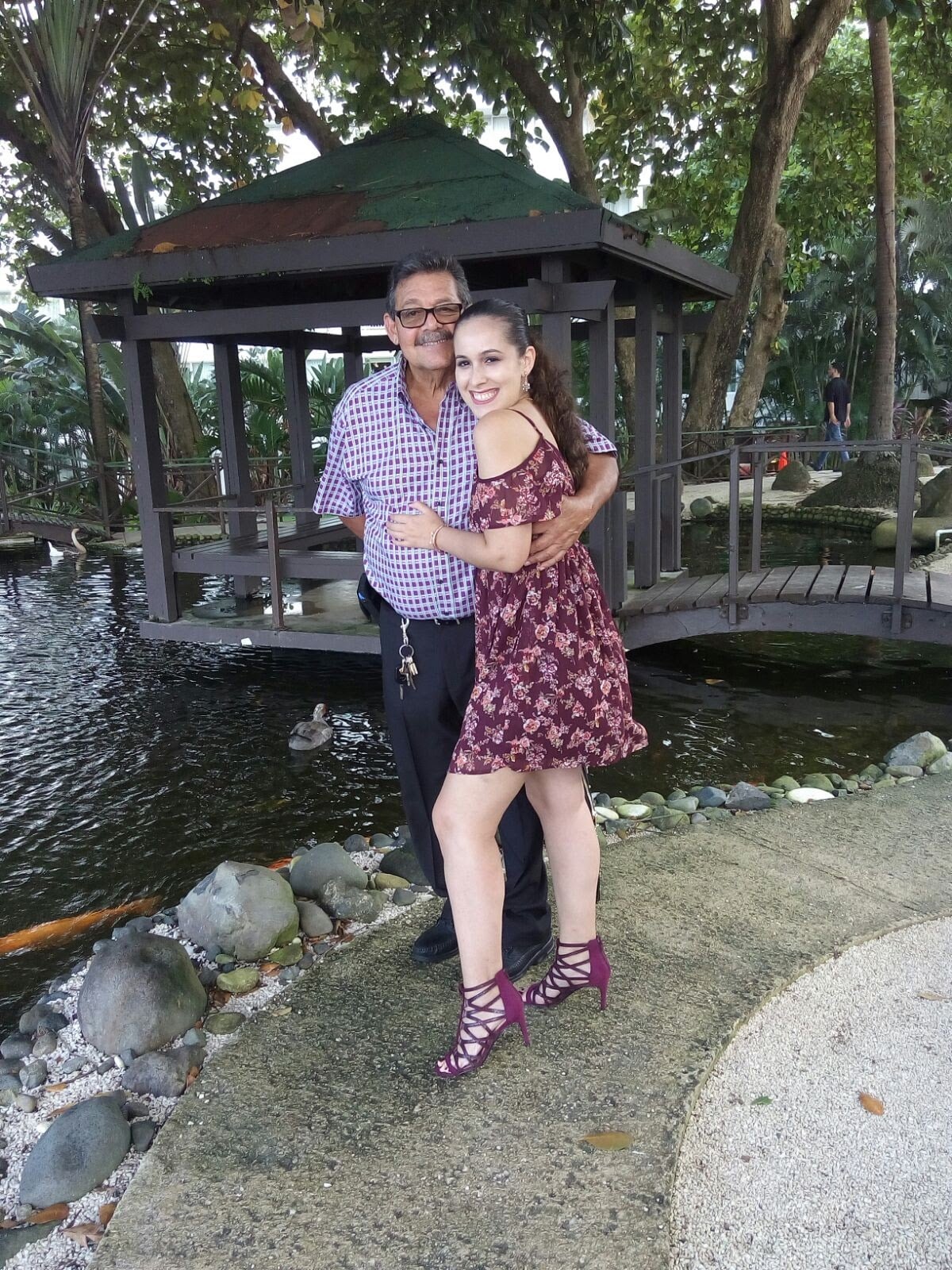 These were words he repeated every time I decided to move further and further away as I grew into my career. I know it was never easy for him to say "see you later" to his only daughter, but just like he had done, he let me fly the nest. It was only possible because he truly believed that I could fly.
As I celebrate yet another Father's Day where I won't be by my dad's side, I'm looking for ways to honor him and the lessons he taught me growing up. This time is extra special as well because just a month after Father's Day, it's also his birthday. This year, I'm going all out and decking my dad out in style: all my gifts will be clothes that reflect just how special he is to me. Because such a cool guy deserves to look and feel his best, right?
Shop My Father's Day Gifts From Old Navy
Image Source: POPSUGAR Photography / Sophia Caraballo