Chiqui Delgado, Marielena Dávila's Secret to Eternal Youth
Why Estar Bella Is So Important to This Mom and Daughter Duo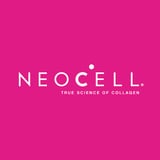 Beauty is ingrained in every Latina's routine, and for Chiqui Delgado and Marielena Dávila, it goes beyond just looking good. We've partnered with
NeoCell
to let you in on this mom and daughter duo's secret to feeling so good, it reflects on their outside beauty.
Being Latina comes with a set of unspoken rules: it's important to always look your best, and everyone is beautiful — but a little extra help never hurts. "When I was a little girl, I saw my mom get ready even to go grocery shopping!" Chiquinquirá Delgado told POPSUGAR.
You may know this former beauty queen from several telenovelas, hosting countless red carpets for all the big Latinx events, being a host on ¡Despierta América!, and cohosting Mira Quien Baila and Nuestra Belleza Latina on Univision. Chiqui has been a staple of Hispanic television, and her beauty hasn't gone unnoticed.
"Being born in Venezuela, a country where beauty is so valued, made it a recurring topic in my environment," she said. "Then, when I started working in media, it solidified its importance. In general, for Latinas, beauty is so natural. We're always trying to look good, fix ourselves, and be the best version of ourselves."
Chiqui's daughter, Marielena Dávila, is somewhat following in her mom's footsteps with a promising acting and singing career. She's already participated in a couple telenovelas and hosted Univision's Premios Juventud.
"I grew up watching pageants and living with a pageant winner," Marielena said. "But I do have to say that what I'm really proud of about being Latina is that I grew up with female role models that are all so strong, persevering, independent women with an incredible sense of humor, always looking at the bright side of things."
To be in an industry where image is so important yet being able to raise a daughter who's able to see the beauty beneath just shows the type of person Chiqui is and where her beauty really comes from.
"We're living in a time where the concept of beauty is changing. We're realizing that beauty goes hand in hand with wellness, with nutrition, and it has to do a lot with your self-esteem. Looking your best has more to do with self-love than vanity," Chiqui said.
Now in her 20s, Marielena also adheres to this wholesome concept of beauty. "Beauty for me means so many things. It starts with how I feel," she said. "Working out, meditating, and eating healthy make me feel my best. Taking care of my skin is something I enjoy. Also playing with ingredients and always trying new products."
To find that balance between feeling good on the inside so you can look even better on the outside, Chiqui eats fruits, vegetables, and white meats and uses skincare products that aren't toxic and are chemical-free. She also takes probiotics, vitamins, and supplements like NeoCell Super Collagen powder to kick-start her day. "I take NeoCell Super Collagen powder because it helps maintain my radiant skin, hair, and nails," Chiqui said. "I add it to my post-workout smoothies, matcha latte, or juices."
Marielena followed suit, and she's noticing the benefits. "We lose collagen as we age, and who wouldn't want to be able to take it to replenish it?" she said, adding that she's seen a noticeable difference after she started taking collagen powder. "I feel my hair is growing faster and my nails stay long without breaking. Also, my skin just glows!" Like her mom, Marielena takes NeoCell Super Collagen powder with her coffee, green juice, or protein smoothie.
It's very empowering seeing how two extremely gorgeous women, whose jobs rely on them looking and feeling their best, achieve that by changing small things in their routines that everyone can imitate. "Beauty has become something simpler, more minimalist," Chiqui said.
"The main thing is to feel beautiful without so many devices, cultivate other aspects such as your personal and professional balance, find beauty in your day to day, enjoy more, and stress less. Beauty is open to diversity and the acceptance of everyone as they are. This is why beauty pageants are becoming a thing of the past; there is no longer a type, the main thing is to feel good about you."
Credits: Senior Art Director - Colleen Lennon; Photographer - Aileen Son; Prop Stylist - Samantha Margherita; Producer - Cassie Doyle