CNCO Drop New EP and Hot Music Video With Manuel Turizo
CNCO Know How to Keep My Heart Racing With a New EP and a Sexy Music Video Collab With Manuel Turizo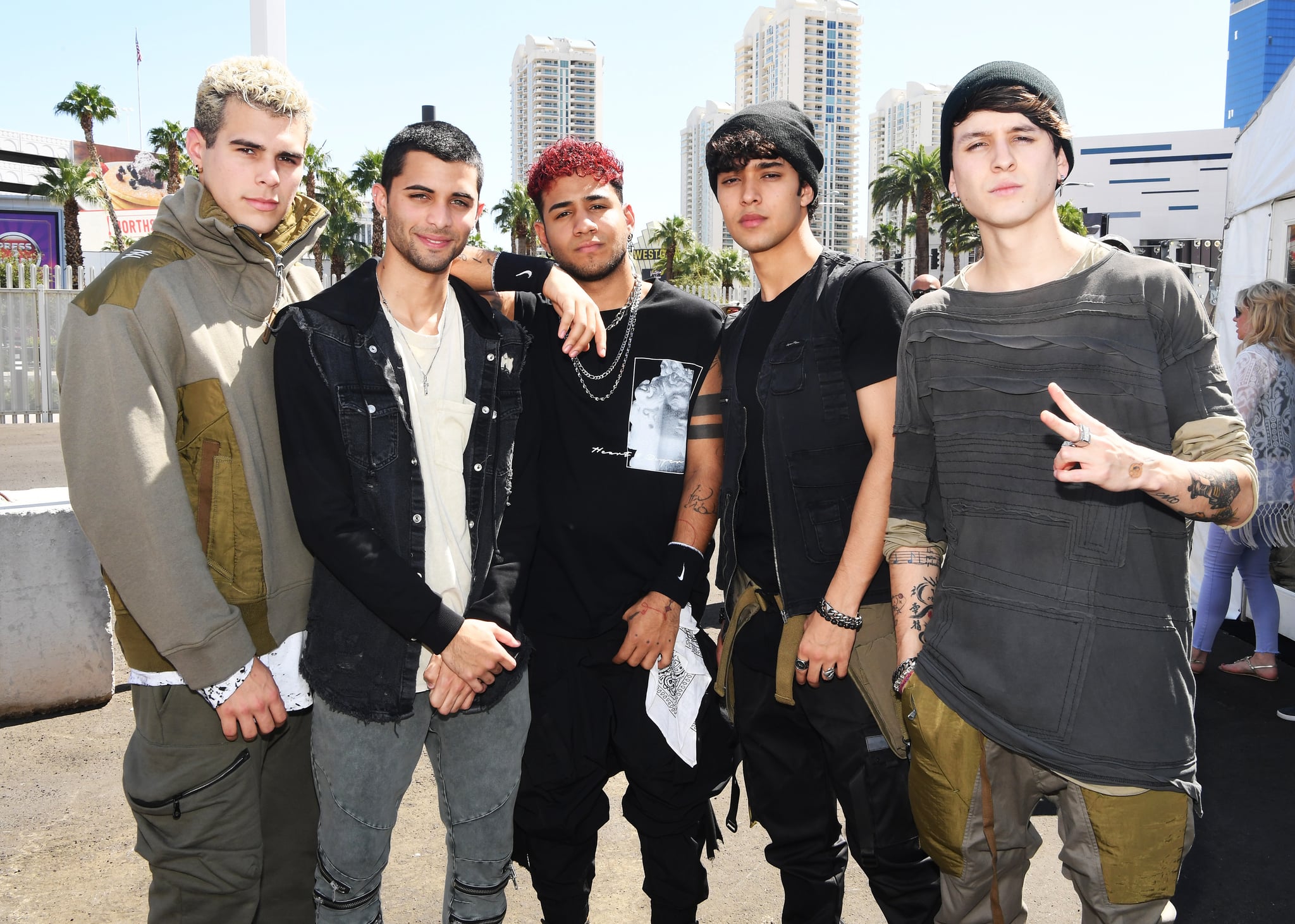 Image Source: Getty / Denise Truscello
It's almost impossible to hear "Qué quiénes somos?" and not reply "CNCO!" at the top of our lungs lately. Our favorite guys Christopher Velez, Erick Brian Colón, Joel Pimentel, Richard Camacho, and Zabdiel de Jesús are closing this week with a bang! Not only is their new EP, conveniently titled Qué Quiénes Somos, finally out today, but they also just dropped the music video for their song "Pegao," featuring Manuel Turizo.
Before I dive into the video, I have to mention the fact that the new EP is the most personal work CNCO have done to date, as they all collaborated in the songwriting process. "We are so excited for everyone to hear our new EP, Qué Quiénes Somos," CNCO told POPSUGAR. "It's the first full project where we were extremely involved in the songwriting and producing side. We wrote about 85 percent of the EP!"
The seven-track EP was also made possible by Tommy Brown, who's worked with Ariana Grande in the past; Andrés David Restrepo Echavarría, known as "Rolo," who has collaborated with J Balvin; Johan Esteban Espinosa Cuervo, or "Jowan," known for his work with Sebastián Yatra; and other familiar names like Feid and Mosty, who are basically behind every single Latin song we love.
With these credits, Qué Quiénes Somos is set to be a success with a tracklist that includes our favorite "De Cero," our new favorite "Pegao," "Qué Va a Ser de Mí," "La Ley," "Ya Tú Sabes," "De Mí," and "Tóxica." "Fans are going to hear a more grown and mature side from us along with some new sounds," the boys added. "We play around with trap, R&B, and even an a cappella song."
And if you were wondering which song CNCO are most excited about from their new EP, they told me it is "Qué Va a Ser de Mi," written by Wisin, and the new single "Pegao," which is accompanied by a music video — shot in Medellín, Colombia, and directed by Nuno Gomes — that had me hyperventilating because it was just so damn sexy. I feel like I need to re-create this video as many times as possible, so I can play all the girls who act as CNCO and Turizo's love interests.
First, I need Richard to give me a rundown of the whole choreography, which, per usual, is on point, very crisp, and completely in sync. After that, I need Manuel to hold me in his arms until the end of time, because right now it seems like the only place where I'll feel safe, while Julián Turizo, who makes a special appearance as well, plays the ukulele for me.
I also need Zabdiel to look at me the exact same way he looks at his girl, Erick Brian to sing to me face to face how he does with his video love interest, Christopher to caress my chin with that same cheekiness he has when he does it to his video girlfriend, and Joel to repeat his part of the song to me a thousand times to keep my heart racing — so I can count that as my cardio activity.
If you think I'm exaggerating, you can watch the video for yourselves and draw your own conclusions, but I promise you they won't be too far off from my reaction.