Hispanic Heritage Month: Natalia Reyes Interview
Actress Natalia Reyes Is Terminating Latina Stereotypes on the Big Screen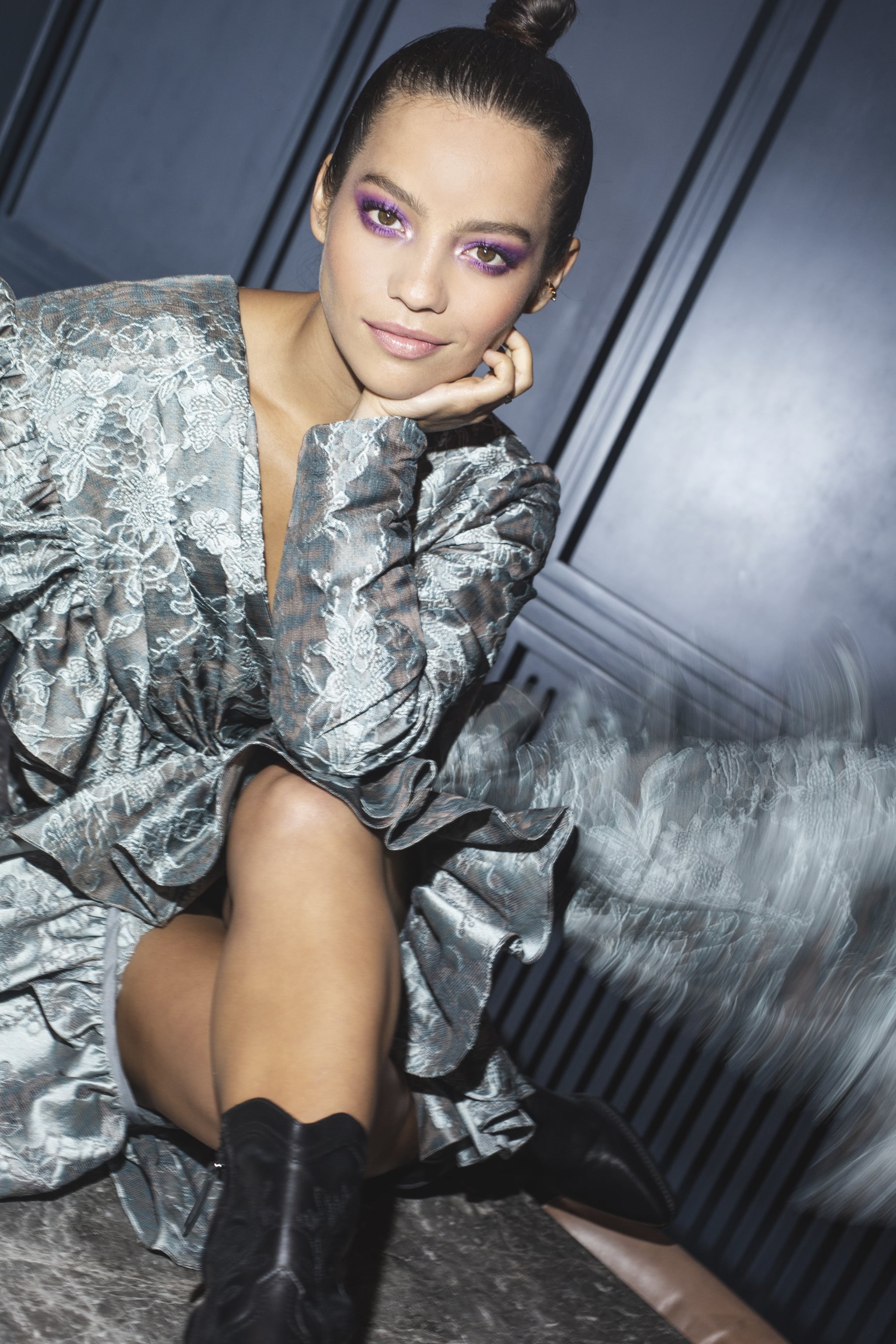 Photo Credit: Crimson Crazed; Styling: Mariana Londono; Hair & Makeup: Daniela Bastidas
Natalia Reyes is a Colombian actress with extensive experience in film, television, and theater. She's starred in many local Colombian TV shows including Lady, La Vendedora de Rosas, and international films such as Netflix's Pickpockets. On November 1, you'll see her in Terminator: Dark Fate. This story was told to Maria G. Valdez and edited for length and clarity.
It's still hard to believe that this girl with big dreams from Colombia is getting ready for the whole press tour of a huge Hollywood movie.
I was born in Bogotá, Colombia into a middle class, hardworking, and loving family — the youngest of three children. When I was nine years old, I discovered a musical theater company and, as I was hyperactive, I auditioned and spent the following seven years of my life dancing, singing, acting, and touring all around.
It was such an amazing experience, and the perfect opportunity for me to decide that acting made me happy and I wanted that to be my life. I love theater, and being on stage or on set feels like being home. Thankfully, I always had the support of my family, and when I was 16, I started also doing TV shows and then movies.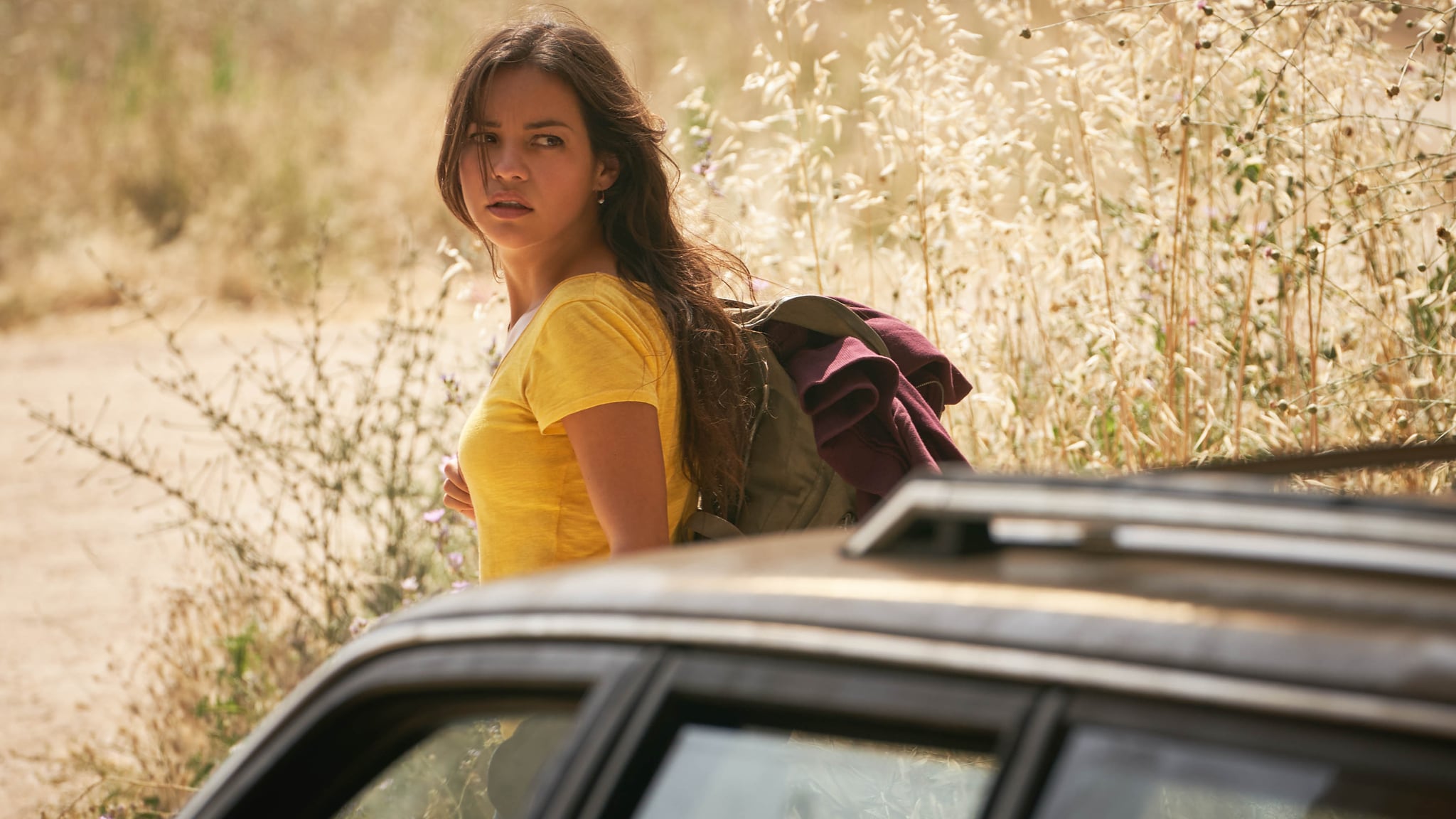 Photo Credit: Paramount Pictures
After I graduated college, I decided to move to New York with only my savings to study acting at the Lee Strasberg Institute. I was there for two years when I completed the program, and then I moved back to Colombia to continue working as an actress. About four years ago, I moved to Cartagena and from there, I self-taped my audition for Terminator: Dark Fate. After a month of callbacks, I got it! The role has led me to even more exciting projects in the US.
De Colombia Para el Mundo
Life in Colombia was great. Growing up, it was a time of war there, but we were isolated from that in the cities. My family loves to travel, so we would always go to "safe places" around the country, discovering our own culture. I love the colors, the flavors, the nature of Colombia, and especially how kind Colombians are. I'm really proud of being Latina and to have salsa in my blood! It has given me the strength, the sense of humor, the talent, and the charisma to be where I am.
While my family and I traveled a lot domestically, we did do many trips to the US, which made transitioning to the US very smooth. I also had already lived in NYC when I went to Lee Strasberg, which helped me get situated now. I'm extremely grateful for all the opportunities the US has given me as well. It's unbelievable how big, organized, and multicultural this country is.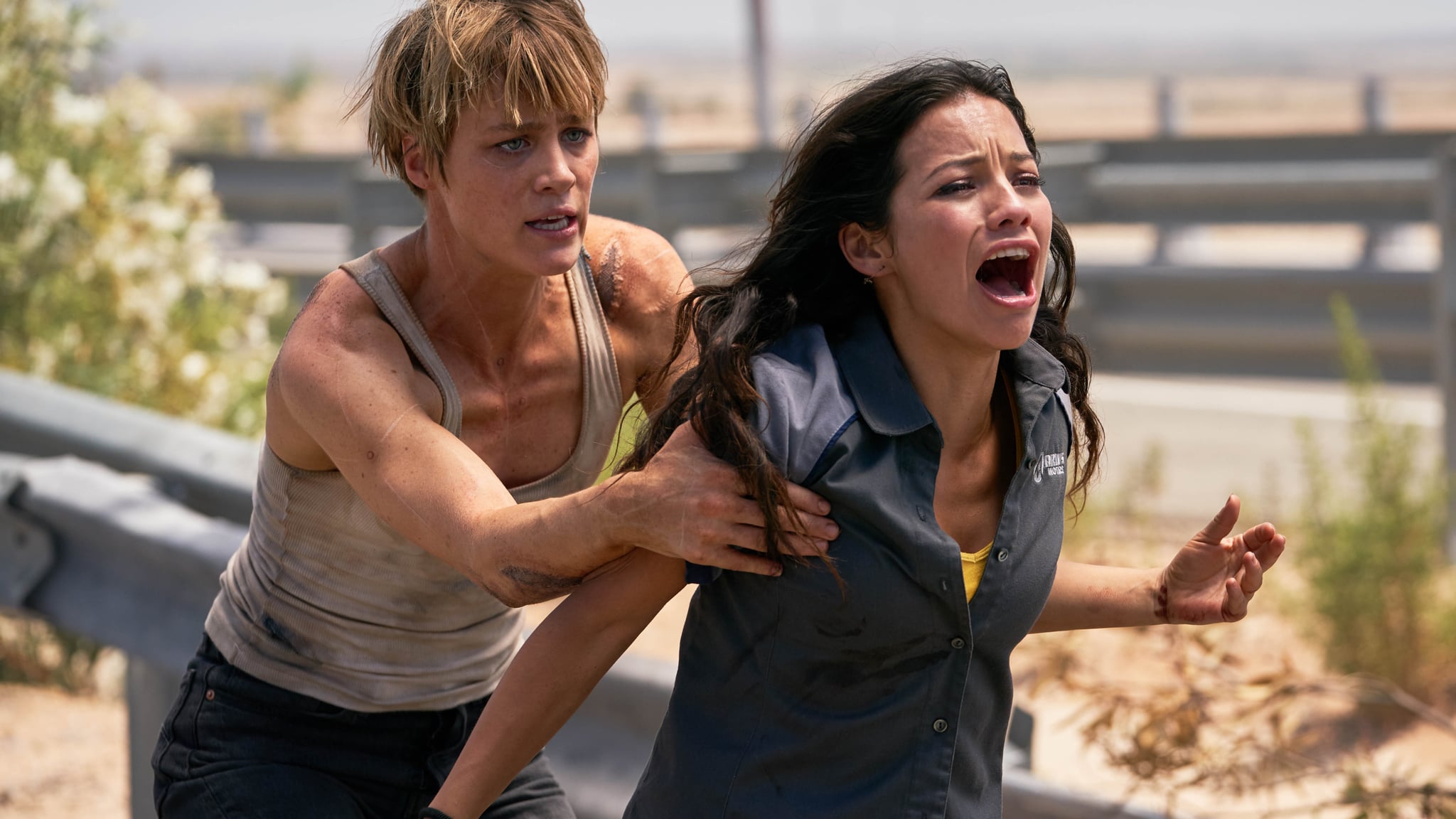 Photo Credit: Paramount Pictures
Breaking the Latina Mold in Hollywood
Unfortunately, I don't think there are enough quality roles for Latinas yet. We tend to be misrepresented and stereotyped, but I also think the world is changing and Hollywood is a reflection of that. Dani, my character in Terminator: Dark Fate, is far from those clichés. She's a smart, brave Latina on screen, and you'll feel proud of what she's capable of.
I do think this character has a big responsibility — I think it's opening a path for many other Latinas. This is just the beginning. We Latinx are growing as a community here, and we want to relate to and feel represented by the characters we see on screen. Dani does that. We have to prepare ourselves, be ready to perform different roles, to change stereotypes, to say "no" to roles that we think are a misrepresentation, and speak up.