How Latinx Culture Inspires This Influencer's Style
From Morning to Night, Here's What Fashion Week Looks Like From This Latinx Influencer's POV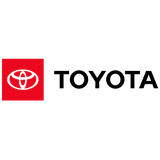 We've partnered with
Toyota
to share the surprisingly stylish sedans that can help Fashion Week run smoothly.
What goes on behind the scenes during a week full of glamour, runways, afterparties, and flashes? We asked Miami-based Latinx style influencer Gaby Aleixandre — also known as @voguishdiet — who shared all the nitty-gritty details of her day-to-day during the most glamorous week of the year. From creating unique outfits to changing in the car to finding time for arepas with cheese and, of course, café con leche, let's take a peek at the other side of the runways.

Something most people might not know is that, beyond the runways, there is a lot going on during Fashion Week — sponsored events, private showings of the collections, store openings, afterparties, you name it. Now, thanks to social media, everything is on Instagram for the world to see, so the question "what do I wear for this event?" gets even trickier.
When you have scheduled three or four happenings in one day and all of them have professional photographers on site ready to get the perfect street-style shot, picking the right outfit for each event is key, and everyone has their system to avoid being seen with the same look. "I start my day by having a delicious breakfast while organizing the events and shows I have for the day," Gaby said. "Then, while I get ready I'll text my friends to see what they're going to wear and off we go!" No one wants to repeat!
When it comes to style influences, Gaby is constantly inspired by Caribbean stars and influencers, from Bad Bunny's norm-breaking and always daring outfits to Camila Cabello's casual and attainable style. "I love a fun tropical print as well as a pop of color either in my makeup or clothes," she said.

"The perfect Fashion Week outfit is the one where you see yourself in the mirror and think, 'I look like a total mamacita y me voy a comer el mundo!'"

To create the perfect outfit, there are two key factors Gaby considers: her mood for the day and the style of the designer of the show she'll be attending. "I try to be as comfortable as possible while looking good and on-brand with the designer."
To never miss who is showing what, where, and when, she creates a calendar with all the details of each event and plans the outfits ahead of time. She likes to work with the favorite pieces she already has in her closet. "I lay those key pieces on my bed and start creating the looks," she said.
Influencers have developed a special talent of changing clothes anywhere. "But our favorite is always our car," said the blogger. Especially during Fashion Week, her car becomes her second home — the place where she keeps anything from her clothes to her favorite snacks.
"My car acts like a huge purse during Fashion Week. I always keep a pair of comfy yet cute shoes that go with everything, one or two snacks, feminine products, another outfit just in case I need to change, a little travel-size perfume, and a sewing kit, because you never know!"

And after all the running around, it also becomes the perfect private space to find a little peace and quiet, play some relaxing music, and recharge. And off to the next show!
With sedans that stand out, Toyota offers incredible style, mile after mile.
Credits: Photography: Alex Veliz; Editors: Stephanie Nguyen & Irene San Segundo; Design: Kelly Millington